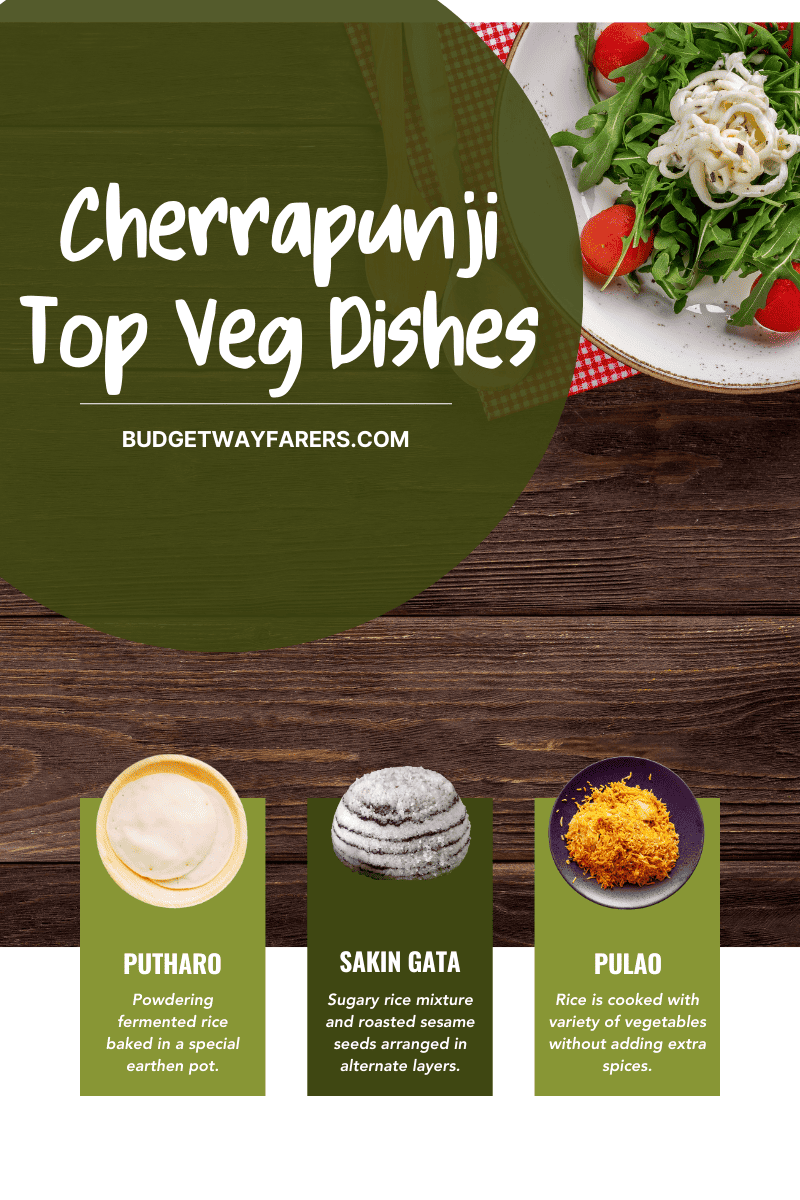 Vegetarian dishes in Cherrapunji are tasty and come at a nominal cost in various eateries. As a vegetarian, I explored Cherrapunji's culinary delights recently and am excited to share them with my fellow travelers.
4 Best Vegetarian Dishes in Cherrapunji that You Must Try!
Dig in –
1.
Try Authentic 'Putharo' while in Cherrapunji
'Putharo' is a must try vegetarian street food of Cherrapunji. It is a snack and mostly served as breakfast.
This delicacy is made by powdering fermented rice baked in a special earthen pot called 'saraw'. It is served with 'tyrungbai' or fermented 'soybean' paste for vegetarians.
2.
Relish Vegetarian 'Sohra pulao' Across Cherrapunji Restaurants 
Instead of struggling with where is vegetarian food available in Cherrapunji, you can try 'Sohra pulao' in any of the famous Sohra restaurants.
This is a pure vegetarian preparation where rice is cooked with vegetables without adding extra spices.
3.
Indulge in the Tempting Flavours of 'Sakin Gata'
One of the famous vegetarian food options in Cherrapunji is 'Sakin Gata'.
This mouthwatering sweet delicacy is prepared by steaming sugary rice mixture and roasted sesame seeds arranged in alternate layers on banana leaves.
4.
Do Not Miss Tasting Mandatory Celebration Drink While in Khasi Hills
If you are not a teetotaller, and looking for vegetarian food options in Cherrapunji, then you should also try the special 'Rice beer'.
Religious ceremonies or otherwise, this fermented rice or millet drink finds its place at every Khasi occasion. 
I hope my list of Indian vegetarian items to try in Cherrapunji please your palate. In case you share pictures of delectable food, feel free to use my poetic captions on Cherrapunji to label them.