Things to pack for Andaman Islands should include all the essential items of benefit for a tropical vacation.  Andaman Islands are known to be among the best destinations in India. Hence, to make the most out of your trip, it is important that you carry the right set of things. This will ensure a hassle free time.
Being a tropical island, Andamans receive ample of sunshine along with intermittent moderate showers. Hence, the basic things to pack for Andaman trip revolve around what you'd need in summer and monsoon.
Also,the Andaman Islands are home to several exotic beaches, and thus beachwear and related accessories are mandatory without a doubt. A trip to Andaman gives an opportunity of ideal island hopping to travelers.
In my current blog, I intend to offer all travelers visiting Andaman Islands with some useful packing advice. Referring to the list of things shared by me will make it easier for you to pack for your sojourn. It will also avoid last minute delays. You will be better prepared for the trip when you leave, which will make you more confident as a traveler.
Also useful:
Traveling to Andaman Islands for a week in under 25000 INR
Exploring the most rare offbeat destinations in Andaman Islands
An Insight into Things to Pack for Andaman Islands
The essentials for an Andaman getaway must be packed keeping in mind the weather of the destination, and the places that you'd be visiting.
The climate in Andaman is expected to be hot and humid throughout the year with sunshine. One can also expect moderate to heavy showers almost six months in a year. Therefore, packing needs to be done keeping this factor in mind.
As a travel destination, pristine beaches and blue waters constitute most of the Andaman Islands. Offbeat adventures to the mangroves forests, limestone caves, and volcanoes are also a great add-on. So to enjoy all of these places, it is important that you have the optimum number of packed items.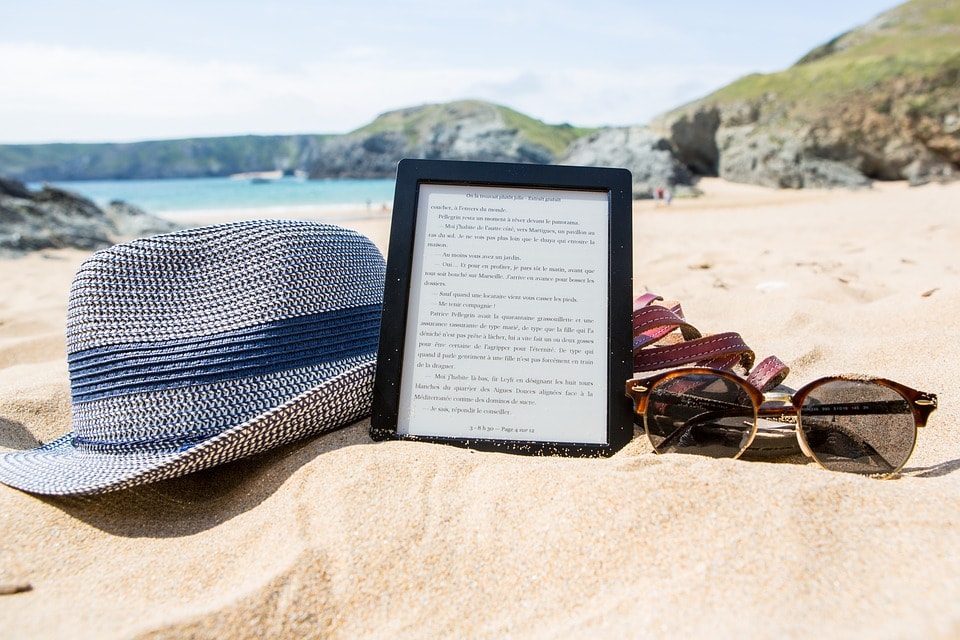 Andaman as a region is hot and humid. Therefore, it is essential that you pack and carry items that will go along with this weather. Cotton t-shirts, comfortable flip flops, swim wear, sunscreen, stunning camera, protein bars, diving gear and important documents are some of the things that will your trip a successful one.
The following things are an absolute must for your Andaman trip. I will elaborate more on each of these things a little later in the blog so that you have full clarity.
I have categorized my list of things to make it simple to understand for you. This will help you with the packing. 
Documents
Personal care items
Clothing
Footwear
Beach essentials
Miscellaneous items that are damn important
Since I am completely in love with Andaman Islands and have spent some quality time in the region, let me now elaborate with you on all of the items that I deem, are suitable for your trip.
Documents  
Flight Tickets
Identity Proof
Passport (for non-Indian Nationals)
Visa (for non-Indian Nationals)
Hotel Booking Vouchers
Ferry Tickets
Flight Tickets
The most common way to reach the Andaman Islands is via air. You must book your flight tickets well in advance to get the best deals.
Prices are often sky-rocketing if you plan your trip on a short notice.
The following carriers fly to Port Blair from major Indian cities and abroad.
Air India
Spice Jet
Indigo
Go Air
Ensure that your return flight tickets are booked in advance as well and you are carrying a copy of the same with you.
Identity Proof
Carrying a Government issued identity card is mandatory when you are traveling in an airplane. For Indian Nationals, the list of acceptable proofs of identity are being mentioned below.
Passport
Driving License
Voter ID
Aadhar Card
Pan Card
The original copy of any of the above is one of the mandatory things to pack for Andaman trip. Carrying a couple of photocopies of the same also comes in handy at times.
Passport and Visa
Foreign nationals require a passport and visa to visit India.
Since the Andaman Islands are a part of India, both passport and visa are mandatory for non-Indian nationals. However, the immigration formalities for them will take place on the Indian mainland, before they board a flight to Port Blair.
Hotel Booking Vouchers
Advance bookings for accommodation are necessary when you are traveling in a peak season. This is important as the places tend to get sold out fast due to the high tourist influx.
Make reservations through a reliable online or offline source and get a valid confirmation from them. The booking vouchers must certainly be on your list of things to pack for Andaman trip.
Ferry Tickets
A trip to Andaman without visiting Havelock Island and Neil Island (and other islands) is futile. But the only way to visit the islands of Havelock and Neil is by a ferry.
There are both – government and private run ferries. The number of tickets are limited and it is absolutely critical that you buy them in advance.



Personal Care Items
Sunscreen Lotion
Hairbrush
Hair Ties
Hand Sanitizer
Toiletries
Medicines
First Aid Kit
Mosquito Repellent
Sunscreen Lotion
A high sun protection factor (SPF) sunscreen lotion is one of the extremely important things to pack for your Andaman trip.
The sun tends to be quite harsh and you should protect yourself at all times from getting a sun burn on your holiday.
A good sunscreen with SPF 50+ is advisable for long exposure to sun.
The recommended brands of sunscreen lotions that I use are as follows.
Hairbrush and Hair ties
The wind, sand and water will take a toll on your hair quality. Hair accessories are hence essential to maintain your hair.
Tying hair with rubber bands is very important for people with long hair, especially during water activities such as scuba diving and snorkeling.
Hand Sanitizer
Well, it depends on what kind of a cleanliness freak are you to carry a sanitizer along everywhere. It does find its use at times and is a good thing to carry.
Toiletries
These are the very basics of things to pack for Andaman trip, and also any other trip that you plan for that matter. I am sharing with you the following list that you can save as a reference for all your future trips to any tropical place.
Tooth brush
Toothpaste
Mouthwash
Shampoo
Conditioner
Shower Gel
Paper Soap
Face Wash
Deodorant
Moisturizer
Lip Balm
Medicines
Among the very critical things to pack for Andaman trip are medicines. What you might end up suffering from most commonly in Andaman is motion sickness.
The ferry ride in Andaman from Port Blair to the islands might stir a condition called sea sickness in many. It is a common condition causing dizziness, uneasiness and at times, vomiting as well.
It is very important that you pop a medicine for the same prior to boarding the ferry if you know that you suffer from motion sickness. If not, it is safe to carry the medicine with you and use it, if needed.
Also, you must consult your doctor and carry a strip of prescribed medicine for all of the common illnesses. I'm mentioning the most common ones below.
Cold and Cough
Urinary Tract Infection
Joint Pain
Vomiting
Constipation
Acidity
Allergy
Bacterial infections
First Aid Kit
In case of any unforeseen minor injuries, it is safe to have your first aid kit as one of the things to carry for Andaman trip. Your first aid kit has got to include all of the following items.
Mosquito Repellent
The Andaman islands have a lot of greenery. However, their green plants are also breeding grounds for mosquitoes. Hence it is advisable that you carry a mosquito repellent with you.
Applying a mosquito repellent cream such as Odomos before you step out is a great way to avoid mosquito bites. Re-apply every 2 hours.
Personal care items will comprise a significant segment of your travel essentials. After all, you need protection against the tropical climate and also against the probable weariness of island life. Additionally, you should also be carrying medicines that will soothe you if required.
Clothing
Cotton Tees
Shorts
Swimsuits
Sarong
Nightwear and Inner wear
Towel
Cotton Tees and Shorts
Clothes required in Andaman Islands definitely include loose cotton tees and shorts. Additionally, you may pack what you are most comfortable in, considering the sweltering heat of the islands.
Swimsuit
A trip to the Andaman Islands would be incomplete without swimming in the endless blue and emerald water. Hence, everyone needs a swimsuit as one of the things to pack for Andaman trip.
If you have more that one, wear different ones every day while the other one dries up.
Sarong
An ideal complement to the swimsuit is a sarong for all the women. It is a long fabric made of quick drying and falling material, that one can drape in different styles and pose for their perfect beach shot.
If you're comfortable wearing a bikini, go for it. Nothing refreshes the skin than having some light skin tan by the sea.
Nightwear and Inner wear
Another important clothing required in Andaman Islands is nightwear and inner wear that must be comfortable. You might end up wearing your nightwear on the sunrise walks to the beaches. Thus, you must pack them adequately.
Towel
Most hotels provide you with a fresh towel every day. However, if you are staying in a guest house or a home stay, you might want to use your own towel.
A tropical island destination like Andamans requires all travelers to dress comfortably. Whether you want to sit under a shade of a palm tree wearing a tee or bathe yourself in the sun wearing a bikini, the bottom line is comfort. So keep that in mind at all times.
Footwear
Flip flops
Sport Shoes
Sandals
It is of utmost importance to carry and wear footwear that doesn't tire you. Comfortable flip flops or shoes will help you covering long distances on hikes around the Andaman Islands. Also, support the weight of your body in an organic way.
Flip Flops
Flip flops are the most important type of footwear for Andaman. They work well on sand and are extremely comfortable as well. Make sure that your flip flops are waterproof or quick drying, as they are bound to get wet due to rains or on the beach.
Sport Shoes
It might sound funny that I am suggesting carrying a pair of sport shoes on an island destination, but you'd thank me later. If you are going to the limestone caves, sport shoes are a must. Also, you'd need them on your sunrise jog every morning, because what are beaches without sunrises?
Sandals
Just as an extra safety pair of footwear for Andaman, you can carry a pair of sandals.
Pack foot wear that holds on to your body weight throughout your trip and which doesn't chaff your feet. If you're packing new shoes, sandals or flip flops, make sure they don't scrap your skin. Put them on in advance and then pack them. Remember, without comfortable footwear, you will end up being more tired.
Beach Essentials
Beach Bag
Beach Towel
Beach Mat
Sand Toys
Frisbee
Beach Ball
Snorkeling Gear
Swimming Goggles
Inflatable Float / Tube
Most of the items listed above can be rented out as well. So you can take your call accordingly. If you're into snorkeling and scuba diving, the complete gear will be made available to you by the agency helping you dive. 
Beach Bag
A tote bag that can fit in all things that you'd want to take to the beach is one of the important things to pack for Andaman trip. Your beach or tote bag could be made up of any of the subsequent materials.
Jute
Straw
Denim
Fabric
Canvas
Beach Towel
A quick drying light weight microfibre towel is the best thing to have on a beach holiday. Its fast-dry property is key and it barely occupies and space or weight in your things to pack for Andaman trip.
Beach Mat
If you are looking at just lazing around on the beach, you'd need a beach mat to sit or lie down on. It is advised that you carry it from home, as you will not find it there. If you don't have one, the most common hack is to use a towel or a bed sheet as a beach mat.
Sand Toys
For all those traveling with kids, sand toys are essential things to pack for Andaman trip. Even adults for that matter, can relive their childhood making sand castles on the clean white beaches of Andaman Islands.
Frisbee and Beach Ball
Games on the beach are super fun. You can carry whatever you like to play with. But do take at least something, it is an opportunity for everyone to unwind with these old school play toys.
Snorkeling Gear
Snorkeling is a popular adventure activity on the Andaman Islands and you need a Snorkeling Gear for the same. You can purchase it from a local shop on the islands if you don't have one already. However the quality is not that great.
The better alternative is to purchase it from a reliable store in your home city such as Decathlon and carry it with you to Andaman.
Swimming Goggles and Inflatables
Most hotels on the Andaman Islands do not have a swimming pool. But if yours does or if you are traveling with kids, swimming googles and inflatable float / tubes would be a part of the things to pack for Andaman trip.
Since Andaman is primarily a beach destination, a considerable portion of your travel bag space should be dedicated to items for the beach. If you want to travel light and not pack them all, then rent them out at Port Blair when you land. This holds especially true for snorkeling and diving equipment.
Miscellaneous Items that are Damn Important
Cash
Mobile Phone
Mobile Phone Charger
Power Bank
Umbrella
Sunglasses
Cap or Hat
Camera
Waterproof Carry Bags
Raincoat or Poncho
Water Bottles
Protein Bars or Snacks
Cash
The Indian currency – Indian Rupee (INR) is the only currency accepted on the Andaman Islands. Therefore, you must carry sufficient cash that would last during your entire trip.
I strongly advise you to not rely on cards for two specific reasons –
There is serious network issue on the islands. There is no guarantee that you'd be able to swipe your card in restaurants or any other place.
The number of ATMs are limited and many of them don't work. You might not be able to withdraw money when you need to.
Mobile Phone
A mobile phone in working condition is important for reaching out to near and dear ones, as well as capturing priceless moments.
Though the network connectivity is not very good, hotels do provide WiFi. However, it purely depends on your luck if you'd be able to connect to and use the WiFi as the range and number of devices connections is limited.
Mobile Charger and Power Bank
To keep your phone charged at all times, do not forget to carry its charger along. If you have a power bank, it's an added advantage as you do not need to worry about finding a plug point every time you want to charge your phone.
Umbrella
An umbrella can be used to save yourself from the sun and well as the rains. Due to this dual benefit, it is one of the important things to pack for Andaman trip.
Sunglasses
To protect your eyes from the harmful UV rays, you must carry a pair of good quality sunglasses. They are vital on the beach during bright daylight.
Cap or Hat
You can treat them as a means to protect your hair from the wind and face from the sun, but caps and hats are synonymous to styling accessories.
Pack as many as you'd like because there are high chances that the wind will blow them away from your head, quite literally!
Camera
Memories go a long way and the best way to save them for future reference is through a camera. Check in advance if you have enough storage space, as you'd be clicking lots and lots of pictures.
If you have a waterproof camera that works under water, even better. You can use it while snorkeling to capture the life on the seabed.
Waterproof Carry Bags
Carry bags come in handy on the beach to pack stuff that has sand all over it, be it slippers, toys or even clothes. Waterproof bags last longer, and can also be used to pack soiled swimsuits.
Raincoat or Poncho
Mild showers can be expected at any time on the Andaman Island. A raincoat or poncho allows you to be carefree and enjoy the rains while you're out there on the beach or any other sightseeing place.
Water Bottles
The last thing you'd want is to be dehydrated. Hence you must carry a bottle of water everywhere with you when you are traveling on the islands.
You might not find a shop on most beaches there to purchase a bottle of mineral water. The best thing to do is to fill your bottle up before you're heading out and take it along.
Protein Bars or Snacks
You'll find plenty of restaurants on the Andaman Islands and finding good food is not a task.
However, it is recommended that you keep some snack with you in case you feel hungry at odd hours. Protein bars, dry fruits and chocolates are some of the things to pack for Andaman trip.
Carrying a good camera will help you capture the best pictures from your trip. These pictures will stay with you forever as a reminder of lovely times spent on a tropical island. Don't buy fancy cameras if you're new to photography as a skill. Buy a nominal one and capture pictures in its lens. When you get better at the skill, only then go for an expensive camera.
Readers, Carry your Unfinished Books to Andaman
If you happen to be a bibliophile who likes to read by the beach, don't hesitate to carry any unfinished books. Sure, you can make your choice to carry it as a hard copy or as a kindle version.
The recent book that I read was Sapiens. If you connect with the genre, you too can read it. 
Have lots of fun on your trip to the tropical waters of the Andaman Islands.
The list of things to pack for Andaman trip can be endless. Though, you have to limit it to suit the baggage allowance of checked-in luggage in flights. This is known to be 15 kgs per person in India currently for most airlines.
With all the required information at hand, start packing for your next adventure to the beautiful islands of Andaman!
Happy wayfaring.
About the Author
Shreya Doshi
Shreya Doshi is a Mumbaikar at heart but her soul takes her globe trotting. She has traveled over a hundred cities, from bustling metropolitans to quaint countryside towns. However it's at the beaches that she finds true solace. In line with her entrepreneurial spirit, Shreya co-founded 'Traversia' focusing on personalized itineraries, customized packages and travel consultations. She strongly believes in travel therapy and that solo-travel is the best teacher.
BUDGET WAYFARERS
https://www.budgetwayfarers.com/wp-content/uploads/2019/05/www.reallygreatsite.com-min.png
315
560
Budget Wayfarers
http://34.67.82.155/wp-content/uploads/2019/07/Logo-135X90.png
Budget Wayfarers
2019-05-02 18:27:08
2019-05-02 18:27:08
Things to Pack and Carry for a Lovely Andaman Vacation