Reasons to visit Shanghai are so many that I can go on and on about it forever. This Chinese city often makes it to the news for economic and business reasons. However, there's a reason why it's called the Paris of the East, and why it's one of the most-visited cities in the world.
Shanghai is a beautiful amalgamation of contrasts. It has concrete jungles coupled with lush green forests. It offers nominal & mouth-watering street food besides high-end fine-dine restaurants. Here, you can stroll around at the perpetually crowded Bund Promenade, or doze off in cosy lawn chairs. Visit this Asian city and you'll come up with your own reasons to visit Shanghai.
Well, as I'd said, I can go on talking about how fascinating a city Shanghai is. Find out more about what makes Shanghai one of my favourite travel destinations in this article. This fancy but culturally rich Chinese city will be sure to leave you stupefied.
Top Reasons to Visit Shanghai: An Overview
Before I dig deeper and you get an elaborate understanding of the top reasons to visit Shanghai, let's understand this place from a traveler's point of view.
Here's an overview of Shanghai that throws light on details that will prove beneficial to a visitor.
Location
East China
Language
Mandarin; some (especially the younger generations) can speak English
Currency
The currency used in China is Yuan (written as CNY, and symbolized as ¥). The conversion rates between CNY, the American Dollar (USD) and the Indian Rupee (INR) are as follows:
1 USD = 7.1 CNY; 1 CNY = 10 INR
Note that I've mentioned the conversion rates between CNY and INR because India is my homeland.
Climate
Generally humid and moist
Best time to visit
All months except June, July and August; Shanghai weather is especially great from October to December
Nearby places to visit
Shengsi Island, Shanghai Film Park, Songjiang Qu, Holland Town
Food
The unending options will leave you confused; vegetarians, it's time to be adventurous. Feel free to read my blog about how to survive as a vegetarian in China.
Safety level
Very high
Money matters
Moderately priced; cheap travel is very much possible if that's what you want
Must remember
Google doesn't work in China
Overall, Shanghai is a really easy city to navigate your way around. Its cosmopolitan nature has inspired many across the world to venture out and step foot in this Chinese metropolis.
Now, why should you visit Shanghai? Let's move on to exploring the reasons that make me talk so highly of Shanghai.
1. Off-beat Things to Do in Shanghai
Here, I'm going to highlight locations and experiences in Shanghai apart from the popular, and touristy ones. These include those things that are often brushed aside just because they don't make it to most blogs.
Shanghai French Concession – Experience Europe in Asia
The beauty of the French Concession resides in its simplicity and its classy European Architecture. Pastel-coloured walls, cobbled pathways, and trees lining both sides of the streets make for a great locality to stroll around.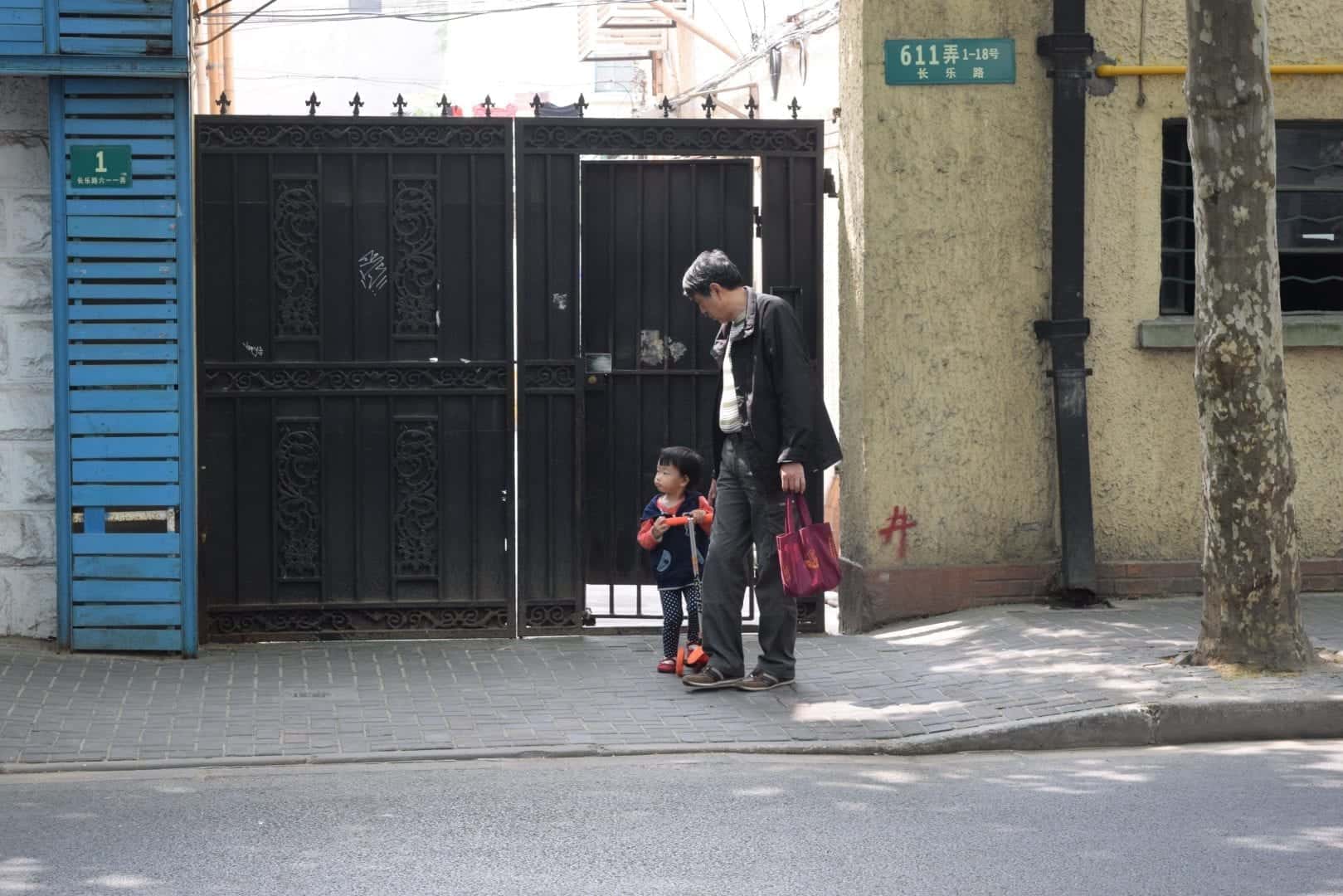 Once upon a time dedicated to the French, the area still finds itself lined with dense trees, iron fences, open-air cafes. Although it is now popular with tourists and expats, it would be worth paying this French Town a visit.
Know before you go: The French Concession is extremely well connected and a number of metro lines (1, 7, 9, 10, 11) run through the area.
Find a Match at the Shanghai Marriage Market
What is Shanghai like? Most people visualize skyscrapers, iPhones, and good food. However, there's another side to it – the less explored one.
If you like strange and weird, you've got to experience the Marriage Market. Head to People's Park in People's Square on any weekend between 12 pm to 5 pm. Here, you'll see people sitting on pathways, under colourful umbrellas and depicting their biographies.
While most of the young people aka to-be-brides and grooms seem unenthusiastic about the entire deal, parents & grandparents ardently discuss and advertise their children's education qualifications, talents, hobbies, etc. The Marriage Market traces back to times when marriages were traditionally arranged by the elders. Fortunately or unfortunately, this ritual is still faintly prevalent in Shanghai.
Try not to miss it. Maybe, you'll be lucky to find a mate too – certainly one of the main reasons to visit Shanghai.
Know before you go: The Marriage Market can be accessed from Metro Line No. 2, and by taking Exit Number 9.
Pose at the M50 Art District
This is a contemporary art district in China, that houses hundreds of artists that have their hearts and (studio) doors open to visitors. Of graffiti walls, art galleries, cosy cafes and exciting exhibitions, M50 is an interesting place to spend a few hours at. It's also a great place to buy gifts and keepsakes to take back home.
Tip: It would be a great idea to pick up an M50 map at one of the many galleries. This will make navigating your way around the labyrinth of streets easier.
Know before you go: The Jiangning Lu metro station is closest to M50.
Go Traditional at Zhujiajiao Water Town
Located around 48 kilometers from Shanghai, Zhujuajiao is an ancient, medieval and well conserved water town. Endowed with traditional Chinese houses, boat rides & coffee shops, Zhujiajiao almost looks like a painting.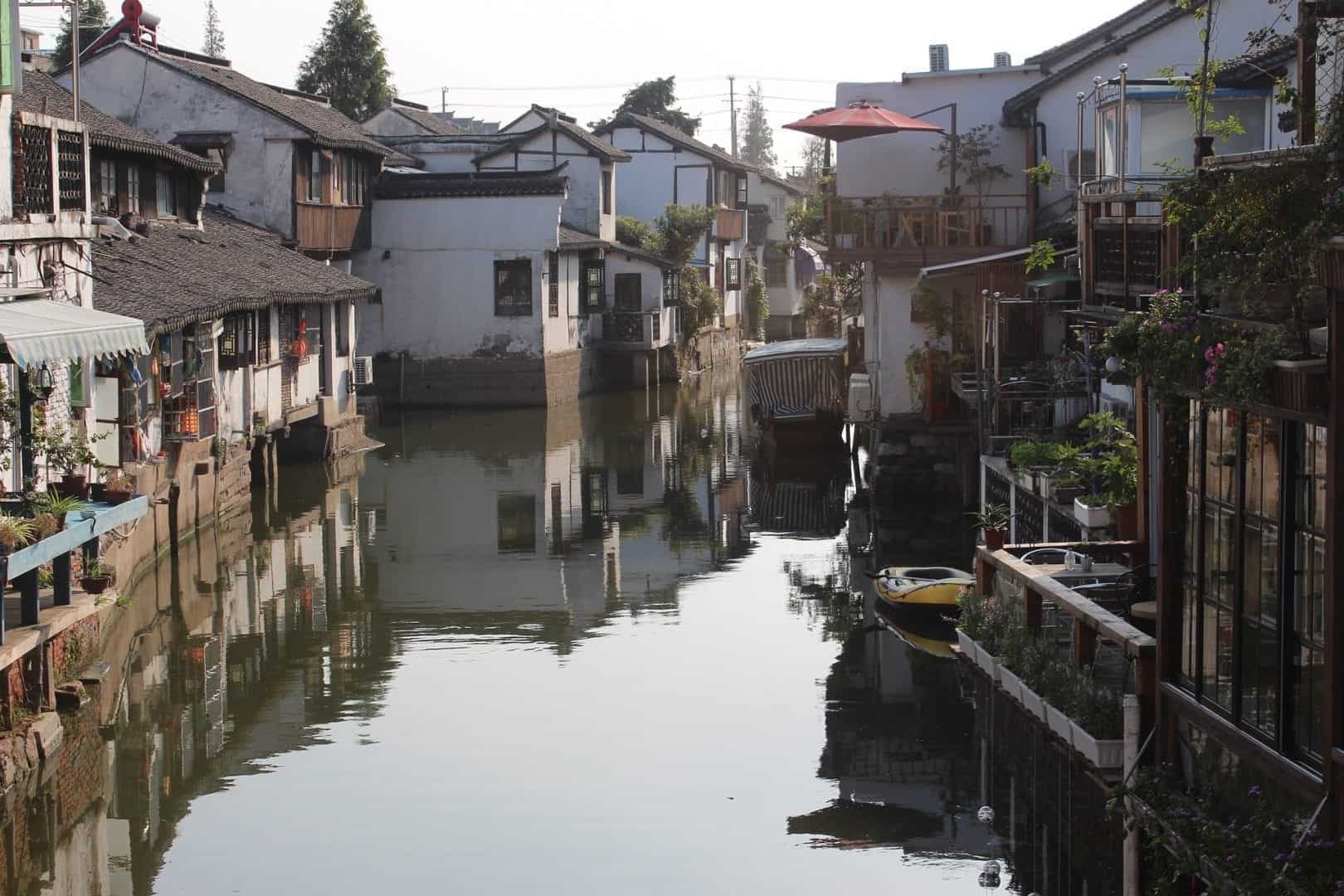 Make it a point to head to the Fangsheng Bridge, which is apparently the largest stone arch bridge in Shanghai. Also, head to the ancient post office on Xihu Street. Maybe, you'll be lucky enough to find some unusual stamps.
Know Before You Go: There are tourist buses that will take you to Zhujiajiao from Shanghai and will cost about 10-15 CNY. In order to avoid the crowds, visit on a weekday.
The Shanghai Propaganda Poster Art Center
What comes to your mind when you think of China? A crowd of people clicking selfies? Communist propaganda? If it's the latter, and if that interests you, you must visit the Shanghai Propaganda Art Center.
A storehouse of hundreds of posters from the Mao years, this is a must-see slice of China's ancient past for every visitor to Shanghai. You could also own an original or copied poster by purchasing the same from the gift shop at the Center.
Know Before You Go: The visiting hours are 10 am to 5 pm and it attracts an entrance fee of 25 CNY.
Even If You're a Vegetarian, Visit the Meat and Seafood Markets
If you visit Shanghai and do not visit one of the many meat/seafood markets, your trip will be incomplete. No matter how many times you find yourself hiding your face or covering your nose, it's going to be one hell of an experience. After all, one of the main reasons to visit Shanghai is to step out of your comfort zones.
Know Before You Go: It will smell out here so take necessary precautions.
2. Shanghai Food: Delicious Yet Nominal
Infused with good food in every nook and corner, Shanghai is every food lover's paradise. While Shanghai boasts of some of the best Michelin Star restaurants in the world, nothing beats tracking down a street hawker by the road to get a taste of Old Shanghai. After all these years, food continues to remain one of the best reasons to visit Shanghai.
What's even better is that eating on the streets gives you the opportunity to get your food customized to your liking. Something along the lines of, "Could you top my noodles off with more of that soya sauce, please?" or for vegetarians like me, "Could you not garnish my noodles with dried shrimps please?"
Must-Try Street Food Dishes
Xiao Long Bao – Although a type of baozi (a Chinese bun), these are generally filled with soup and must be eaten with caution.
Jianbing – A crispy sort of crepe, Jianbing is made with flour and eggs and stuffed with minced vegetables, meat, and various sauces.
Tea Eggs – This delicacy might come across as weird to many. It is basically eggs boiled in green tea and soy sauce. No matter how strange the definition of it sounds, you must give it a try.
Tea Eggs – This delicacy might come across as weird to many. It is basically eggs boiled in green tea and soya sauce. No matter how strange the definition of it sounds, you must give it a try.
Con Youbing – These spring onion pancakes make for a delicious, crispy snack.
The average cost to fill your tummy on the streets is just 10-15 CNY. This lets you try a wider variety of food – a treat for foodies.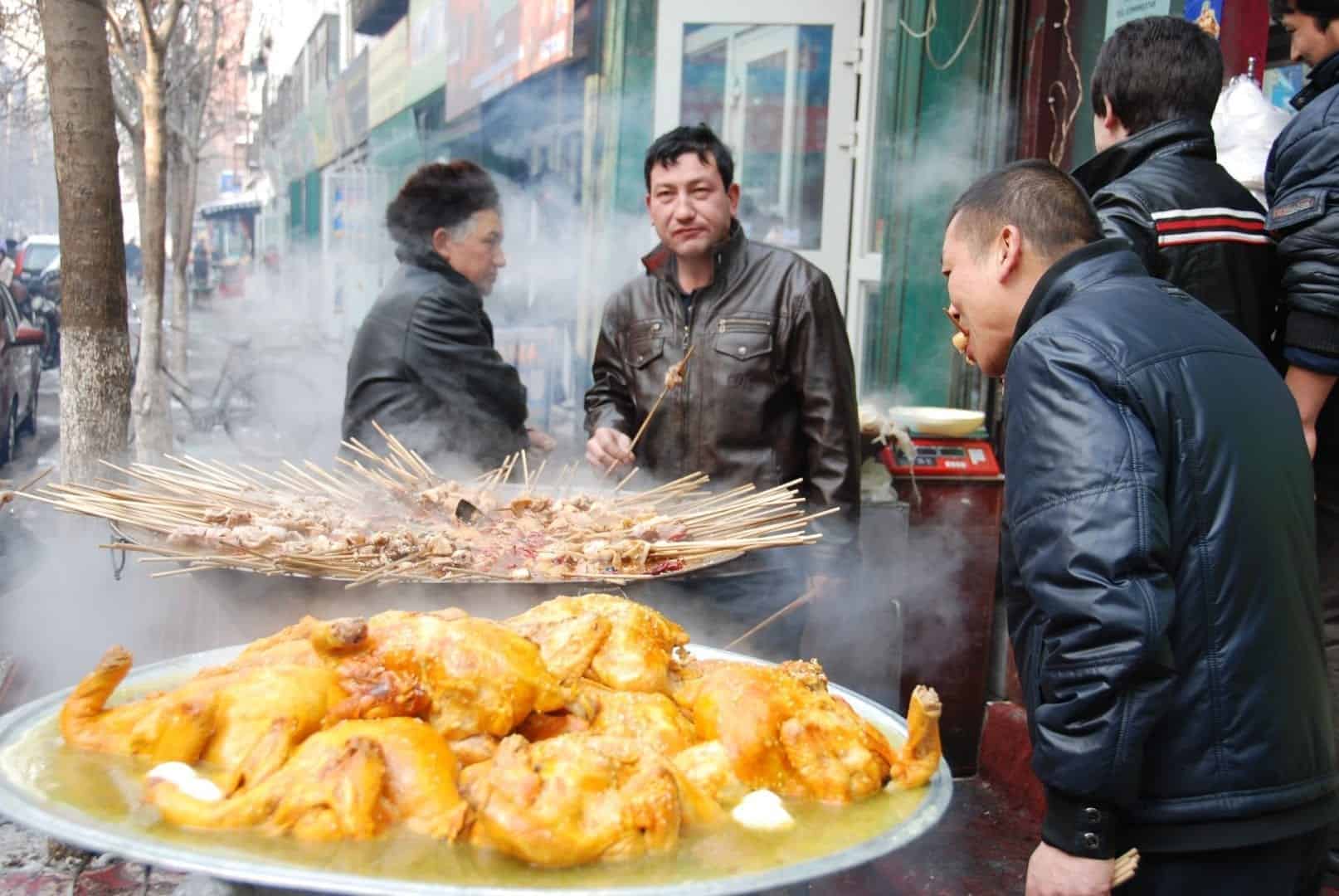 Travel tip for food:
Food in China almost always consists of fish sauce or dried shrimp/fish. If you're vegetarian and particular about not wanting to consume anything in particular, make sure you somehow convey the same.
3. Appealing Vintage and Contemporary Architecture
Shanghai's dramatic development over the years has paved the way for the development of modern and contemporary forms of architecture.
The city is now marked with several buildings characterized by modern designs. Take a walk along the waterfront of Huangpu River in popular areas such as the Bund. You'll be surrounded by skyline buildings that act as hives of businesses and economic activities.
However, it would be unfair to neglect the antiquated and vintage forms of architecture. Fortunately, they continue to breathe in parts of the modern city.
Walk down Yuyuan Old Street (it has it in its name), and you'll witness the old side of Shanghai.

The 1933 Slaughterhouse still holds its eeriness and speaks of its ancient history.

The Longhua Temple (Shanghai's oldest monastery) still preserves an architectural design from centuries back.

Marvel at spectacular views of the city from the top floor of the antique Heming Tower.
These contrasting but appealing elements are what make Shanghai a piece of artwork and hard to disfavour. Some of the other must-see works of architecture in Shanghai are the Himalayas Art Center and the Oriental Pearl Tower.
Travel tip for contrasts in Shanghai
While getting amazed by the modern architecture of Shanghai, don't ignore the vintage architecture in certain places. It adds to the overall aesthetics of the city and is one of the most popular reasons to visit Shanghai.
Grab a Coffee: Quirky and Aesthetic Cafes
For me, a perfect afternoon in Shanghai was strolling around the innermost streets of Shanghai. This always brought me to the cutest of cafes tucked away, off the bustling and noisy streets. Most of these cafes would be extremely hard to find, but that's what added to the beauty of it.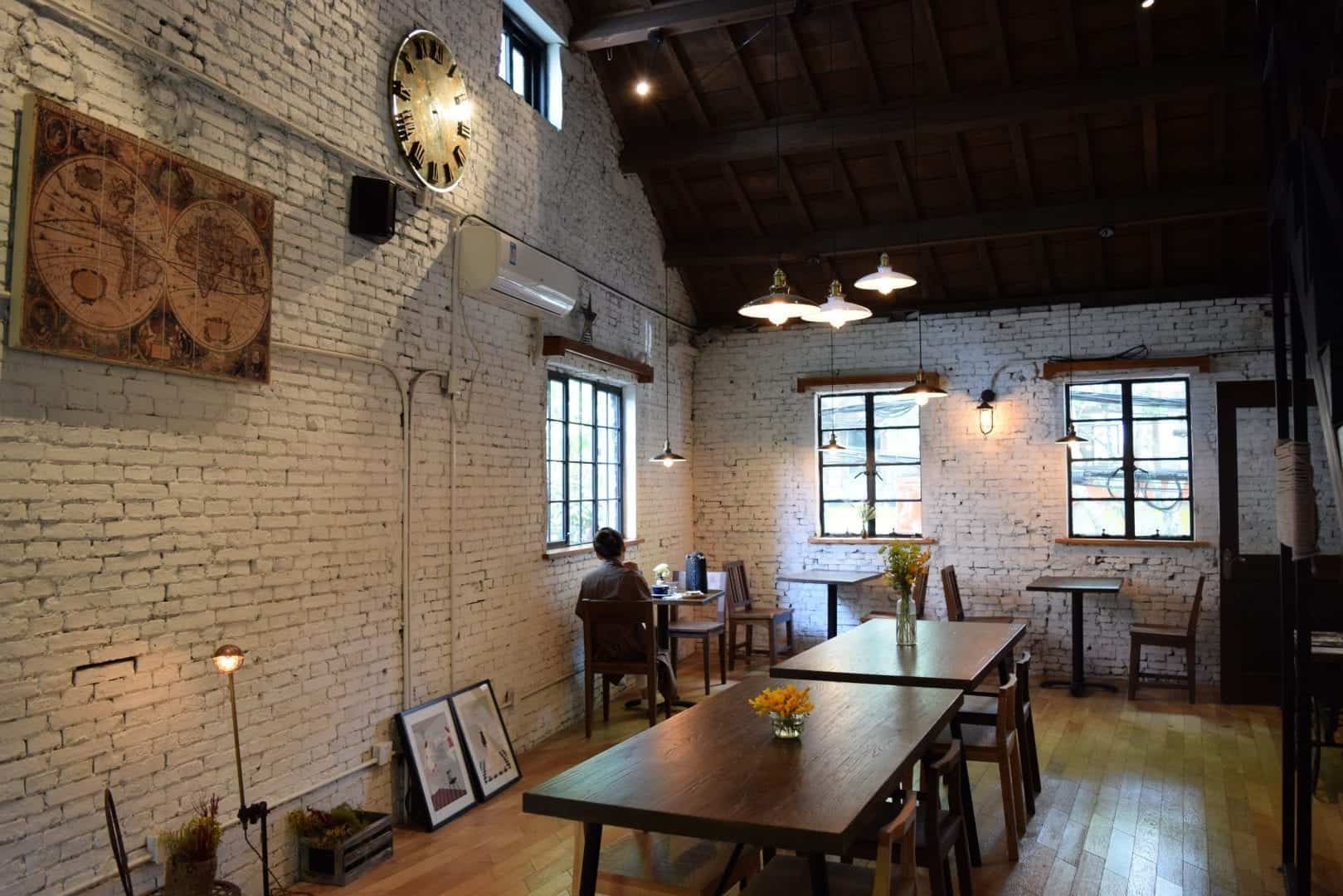 Must-visit cafes
Undefine – Moganshan Road,
The Cottage Café – Taojiang Road,
Green and Safe, Dongping Road,
1984 Bookstore and Café – Xuhui Qu
Cost
While prices vary depending on where you go, expect to shell out roughly 20-35 CNY for a cup of hot coffee.
Travel tip for café-hopping in Shanghai
This can be best achieved when you have lots of time in hand. While the cafes I've mentioned atop are personal recommendations, the best discoveries are known to have been made on a whim.
4. An Absolute Shopping Paradise
Looking beyond mammoth malls brimming with Zara's and Charles & Keith's, Shanghai's street markets wind endlessly. They'll make sure you don't leave the city empty-handed.
From runway looks to high-street merchandise, shopping on these streets is defined by just one rule – always drive a hard bargain. Clothes fashionable and traditional, authentic handicrafts, shoes, bags, hats and souvenirs – Shanghai offers anything a shopper wants.
Must-visit sites for street shopping: Maoming Road, Xiangyang Road, South Bund Fabric Market, Tianshan Tea Market
Must-carry: Money, patience, and bargaining skills
Travel tip for shopping
Make sure you're accompanied by a local or are somehow equipped enough to make your way through the bargaining part of the shopping in order to not burn holes in your pockets.
As mentioned at the inception, the reasons to visit Shanghai are far too many. How about you plan a trip soon and add to the existing reasons. Shanghai will leave you awestruck as a traveler.
5. Ancient and Rustic Water Towns
Shanghai's vicinity has an abundance of tranquil water towns, each one claiming itself to be the Venice of the East. Characterized by ancient buildings, scenic bridges, narrow lanes & soothing waters, these water towns are perfect for a weekend getaway.
Life here is slow, with locals sipping tea, kids playing cards and villagers rowing boats.
Make sure you try out some of the lip-smacking local delicacies in these water towns. You won't find them in the fine-dine and commercialized restaurants in Shanghai.
Travel tip for ancient towns
Make sure you carry your camera at each of these places. Else, you'll not be able to capture the beauty of these towns in your lens.
6. Cheap Accommodation in Shanghai City
Since Shanghai is a popular tourist destination, a number of top-class and affordable hostels, guesthouses, and BnBs have sprung up over the years. You do not need to shell out more than 60-70 CNY for a great room in the city – one of my favourite reasons to visit Shanghai.
Some of my personal recommendations are:
Rock and Wood International Youth Hostel (70 CNY per bed per night)
Has dorms to offer, which is a great place to meet like-minded travelers; located near Metro line 2 – meaning great access to the airport and Hongqiao Railway station.
Airbnb (100 CNY for 2 onwards)
A number of people have opened up their wonderful homes to travelers on Airbnb. This is especially great for those travelling as a couple, for most rooms can be shared between 2.
If you wish to save more money on lodging and boarding or are up for trying out something new, you could couch surf. Basically, this entails staying at a locals' home for a stipulated period of time. My first Couchsurfing experience was in China, and it was absolutely heart-warming. Although I was sceptical at first, I was pleased to have my faith in humanity and goodness re-installed.
7. Shanghai On Your Own: Effective Public Transport
For a first-time visitor, Shanghai can come across as incessantly hustling and bustling. The thought of getting lost in a city so big can certainly be daunting. However, doing some prior research will place you in a much better situation.
Tip: It would be a good idea to carry a map of Shanghai around, for it will make navigating in the city (characterized by complex mazes, alleyways and boulevards) much simpler.
Truth is, commuting in Shanghai is pretty easy and cheap.
By Taxi
Taxis are easily available, and generally affordable for short distances.
Fares generally start at around 11-14 CNY for the first 3 kilometers, and an additional 2.5 CNY for every additional kilometre.
Note that fares will be higher in the downtown area as compared to the suburbs. Furthermore, commuting by taxi at night will be more expensive.
Tip: Download the app Didi – China's alternative to Uber. It's not only easy to use, but also cheaper sometimes. The best part is that it is now also available in English.
By Metro
If you're someone who'd want to travel cheaper and get a real feel of the city, do not hesitate to hop on to a metro train. Trains in Shanghai are clean, safe, cheap & fast. There are as many as 16 metro lines in the city, which means really good connectivity.
Timings
All the lines start at anywhere between 5-6 AM
and run until 10:30-11 PM.
Prices
How much you'll be paying really depends on which line you travel on, and the distance. However, fares start at as little as 2-3 CNY.
What's more, is that you wouldn't have to go through the tedious task of trying to communicate in Mandarin as in the case of taxis.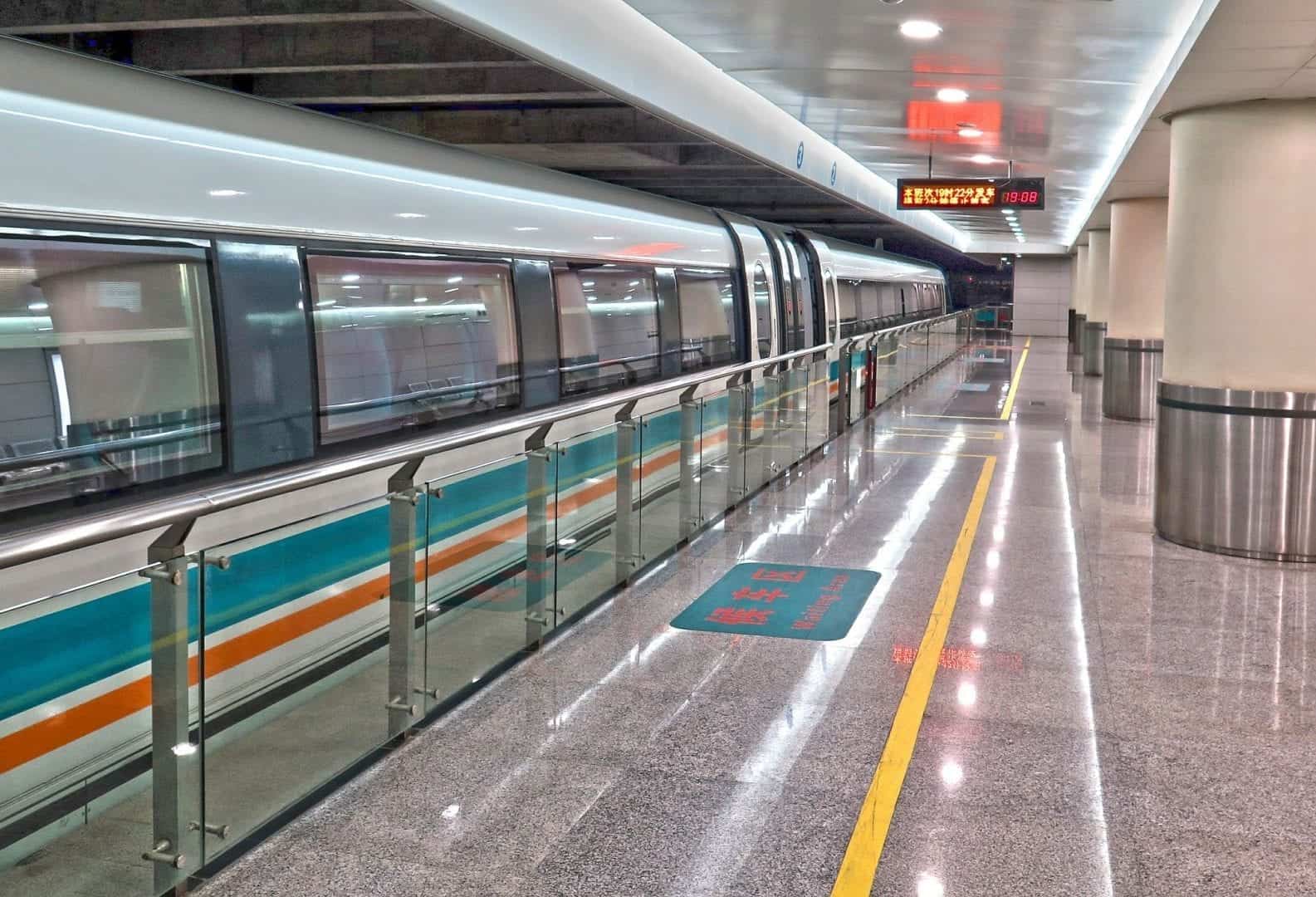 By Bus
Shanghai is also extensively connected by private buses, and a list of routes is available online. Although this mode can prove to be even cheaper than the metro, keep in mind the static traffic in Shanghai (especially during peak hours).
By Bicycle
In case you're someone who likes to go eco-friendly, Shanghai has dedicated cycle lanes and a public bicycle mechanism to offer. Download the app Mobike if you wish to explore Shanghai on a bicycle.
Travel tip for exploring around
Make sure you're well prepared about the fact that Google is banned in China. Google Maps won't be an option here.
Top Tips for First Time Travelers to Shanghai
Now that you're familiar with some of the best reasons to visit Shanghai, here are a few handy tips that will guide you through your trip:
Most websites and apps you use daily will be blocked – Google, Facebook, WhatsApp, Twitter, Instagram, Snapchat. So, if you're going to be staying for long, I'd suggest you to buy a VPN. A local will be able to help you with that.
Although completely safe for women, pickpocketing is widespread in Shanghai. Make sure you're in charge of your belongings at all points.
In order to communicate better and easier, download "Pleco" on your smartphone – one of the best Chinese language applications for travelers.
A transformer for electric devices might be necessary – China generally uses 220V, 50HZ
Although locals aren't well-versed in English in China, Shanghai pleasantly surprised me. You'd still be recommended to have a dictionary or a translating application, but it's not going to be as difficult as you expect.
Tap water isn't always safe in China. So, it's better to stick to packaged drinking water.
Although locals aren't well-versed with English in China, Shanghai pleasantly surprised me. You'd still be recommended to have a dictionary or a translating application, but it's not going to be as difficult as you expect.
Travelling to China might come across as extremely challenging and daunting because of the stereotypes associated with it, but it isn't as bad in reality. Take the leap of faith and you'll be rewarded by the beauty and vibrant culture of the country. Moreover, is Shanghai worth visiting? Hell yes. After all, Shanghai has something for everybody.
Happy wayfaring 🙂