Salzburg 1 day itinerary will help you discover the best places in Salzburg in 24 hours when the time is limited and there is much to discover.
In this blog, I provide you with two possible Salzburg 1 day itinerary options. These will ensure that your day in the city of Mozart is well spent. In a day you can cover some of the most important aspects of the City.
Salzburg has many wonderful attractions. This includes some of Europe's best-preserved baroque churches, splendid gardens, medieval fortresses, etc. In one day, you can't visit them all, but you sure can visit some of these exquisite locations.
Also Useful:
Things to do in the Mozart City, Salzburg in 2 Days 
How, Why and Where to get the Salzburg Card?               
Travel Tips for Backpackers Visiting Eastern Europe 
Salzburg as a Travel Destination: Highlights
Before elaborating on things to do in Salzburg in 48 hours, it is important that you know the basics of the city. Going through the overview below will help you understand this Austrian city better.
Location
Salzburg, Austria       
Currency
Euro
1 Euro = 1.14 USD
1 Euro = 79.87 INR
Language
German
(Most people can speak English)
Accessibility
All year round as it has moderate weather throughout
Best time to visit
July – August (for connoisseurs of the fine arts)
September – October (ideal weather)
December – January (for experiencing the delightful Christmas markets)
Speciality
Do not leave Salzburg without trying the Apple Strudel a dessert similar to, but better than, the Apple Pie)
Also, be prepared to feel like you're constantly in movie-land, once you arrive.
Important Events (2019)
There are a number of cultural activities happening in Salzburg all year round. Some of the most renowned are:
Winterfest: 28 Nov 2018- 6 Jan 2019
Mozart Week: 24 Jan- 3 Feb
Salzburg Easter Festival: 13-22 April
Salzburg Whitsun Festival: 7-10 June
Salzburg Festival: 20 July- 31 August
Jazz & The City: 17- 20 Oct
Must Carry
Just your tickets and camera are fine.
Salzburg 1 Day Itinerary: An Overview
The ideal Salzburg 1 day itinerary should cover all the must-visit destinations and eating places. A reasonable way to do this is by dividing both the days in 3 slots – morning, noon and evening. 
You can actually go two ways about it –
Salzburg 1 Day Itinerary: Option 1
As per the ideal Salzburg 1 day itinerary, you can explore locations of Old Town. This is because almost all the locations lie in close proximity to one another.
Morning
Have an early breakfast and head out to Mirabell Gardens.
Spend some time there and move to Mozart's Residence.
It is just a lane away. Next visit Makartsteg and finally Linzergasse.
Noon
Take a break and savour lunch at a nearby restaurant. There are many in the vicinity of Linzergasse.
After enjoying lunch, head to Hohensalzburg Fortress.
Evening
The last destination of the day is Hellbrunn Palace. Stop by and explore the palace and its many intricacies.
Have dinner at a good eatery and call it a day.
Salzburg 1 Day Itinerary: Option 2
The second option for a Salzburg 1 day itinerary is to experience the Sound of Music Tour and Augustiner Braustübl Brewery
Morning
Have an early breakfast and head out to explore the brilliant Sound of Music Tour.
It will one of the best things you've done a tour to Europe.
Noon
Visit the Augustiner Braustübel Brewery. It'll make for a fun way to end your day.
It is an old Augustinian monastery turned brewery.
Evening
Explore the city on foot and Indulge in some shopping at the Linzergasse
An Introduction to Places Mentioned in Salzburg 1 Day Itinerary 
Let us now read about all the places mentioned in the Salzburg 1 day itinerary. The explicit details will help you visit the place as a first timer.
Mirabell Gardens
Situated in the epicentre of the town, Mirabell Gardens is the first place on your Salzburg 1 day itinerary.
These gardens have soul pleasing arrangements of a myriad of flower species in an ocean of colours.
 To stand in the exact place where the momentous scenes of "Do-Re-Mi" were shot in Sound of Music, make you nostalgic and want to shake a leg as a tribute.
Timings
8am – 6pm
Entrance Fees
Free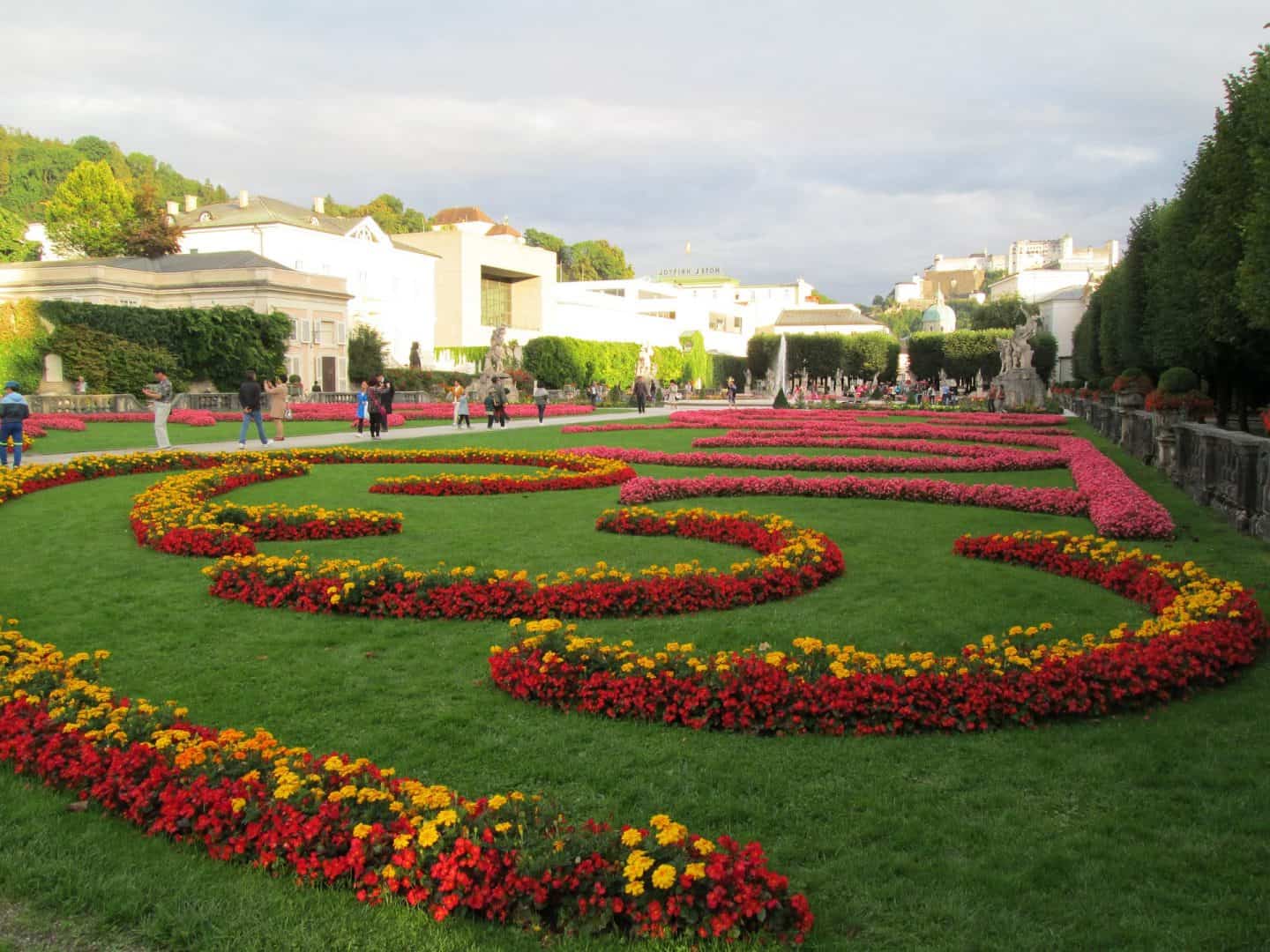 Take a walk around the beautiful Mirabell Gardens. Photo Credits: Oana Durican
Mozart's Residence
Mozart's Residence is next landmark to visit as per the Salzburg 1 day itinerary. Its just is a lane away from the Mirabell Garden.
Mozart's residence has been converted into a museum. It displays all the relics used by the great Bard himself.
Fans of his work will have a waltzing time in this shrine.
Timings
9am – 5:30pm
Entrance Fees
Adults – € 4.00
Children – € 3.50 
Mozart's birthplace is an important place that you can't miss. Photo Credits: Hans Braxmeier
Makartsteg
A little way down the road, you start hearing the sound of flowing water, gently caressing the rocks as it flows over them. This is when you know you're close to the Makartsteg – the bridge of love. This is the third place on Salzburg 1 day itinerary
 The bridge on the river Salzach is lively with fresher air and pretty locks.
The view from the bridge is beautiful. With mountains visible as far as you can see and a magnificent archaic church to one side, this view is what makes paintings worth millions.
This bridge is on the way to the following attraction and hence, does not set you off your sightseeing schedule as well.
The Love bridge. Photo Credits: Ondřej Šponiar
Linzergasse
Don't we all love pedestrian streets in beautiful old-world towns?
This street, just a short walk from the lock bridge, is a time machine and fourth on the Salzburg 1 day itinerary. It houses all the best eateries and shopping havens while decorated in Baroque architecture.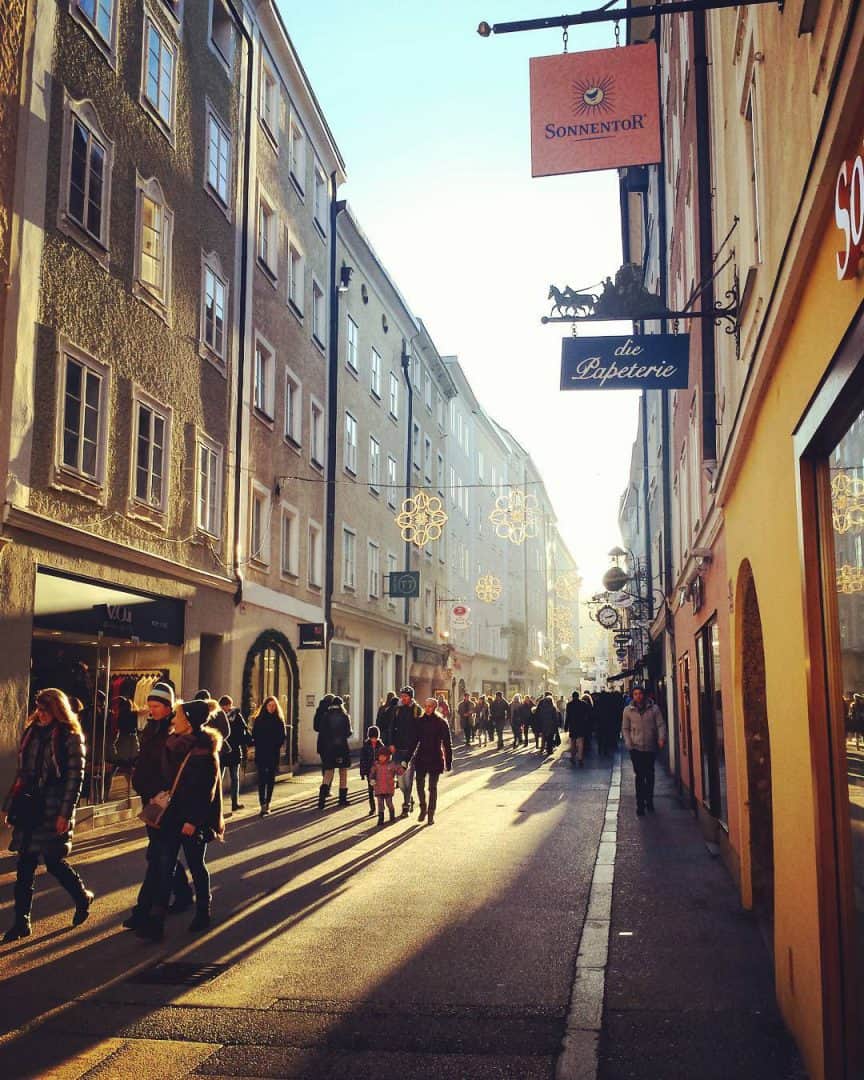 Linzergasse the magnificent Salzburg street. Photography by Lisa Ranner
Hohensalzburg Fortress 
The funicular ride to the Hohensalzburg Fortress is an adventure on the Salzburg 2 day itinerary.
If you've dreamt of going up the Eiffel to just get a glance of the entire Parisian beauty, move on and dream of Salzburg. The Fortress has a view so pure, so untouched that you can't help but want to stop time to admire it.
It gives you a sense of serenity. A mild wind blowing, along with the view, is just the lullaby you need to transport you into a world with no problems. A mind space wherein only peace resides.
Timings
9:30am – 5pm
Entrance Fees
€11.90 (All-inclusive)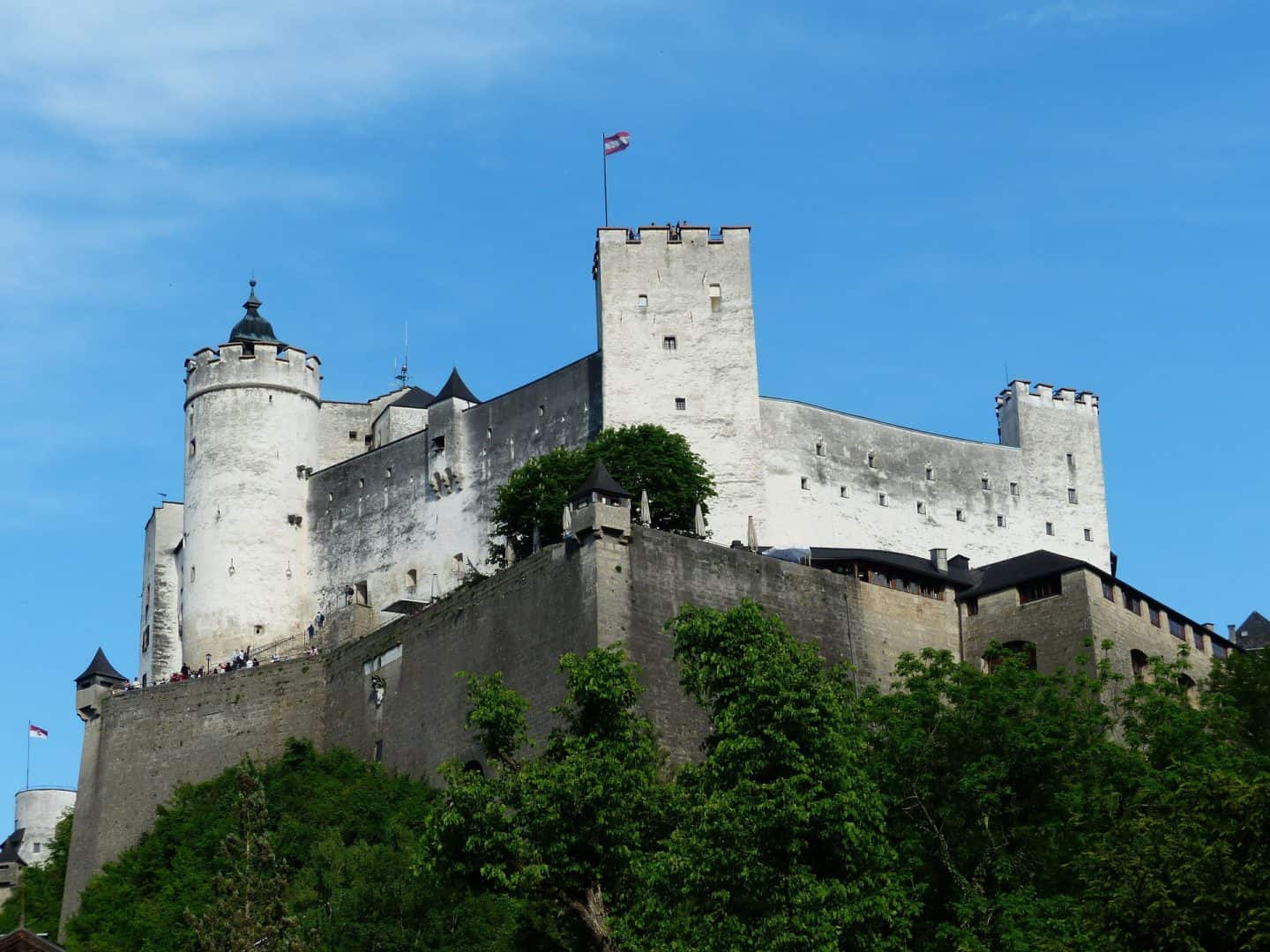 Hohensalzburg Fortress provides an excellent view of the City. Photo Credits: Hans Braxmeier
Hellbrunn Palace 
 It may seem like Austria has only palaces to offer, but don't be mislead by this information.
This palace has its mischievous secrets that are waiting to be discovered. The fountains of the palace may seem like an architectural jewel at first but this is just a facade. There's much more to explore.
Timings
9am – 4:30pm
(However, the closing time is different for different seasons)
Entrance Fees
Adults – € 12.50 
 Child – € 5.50 each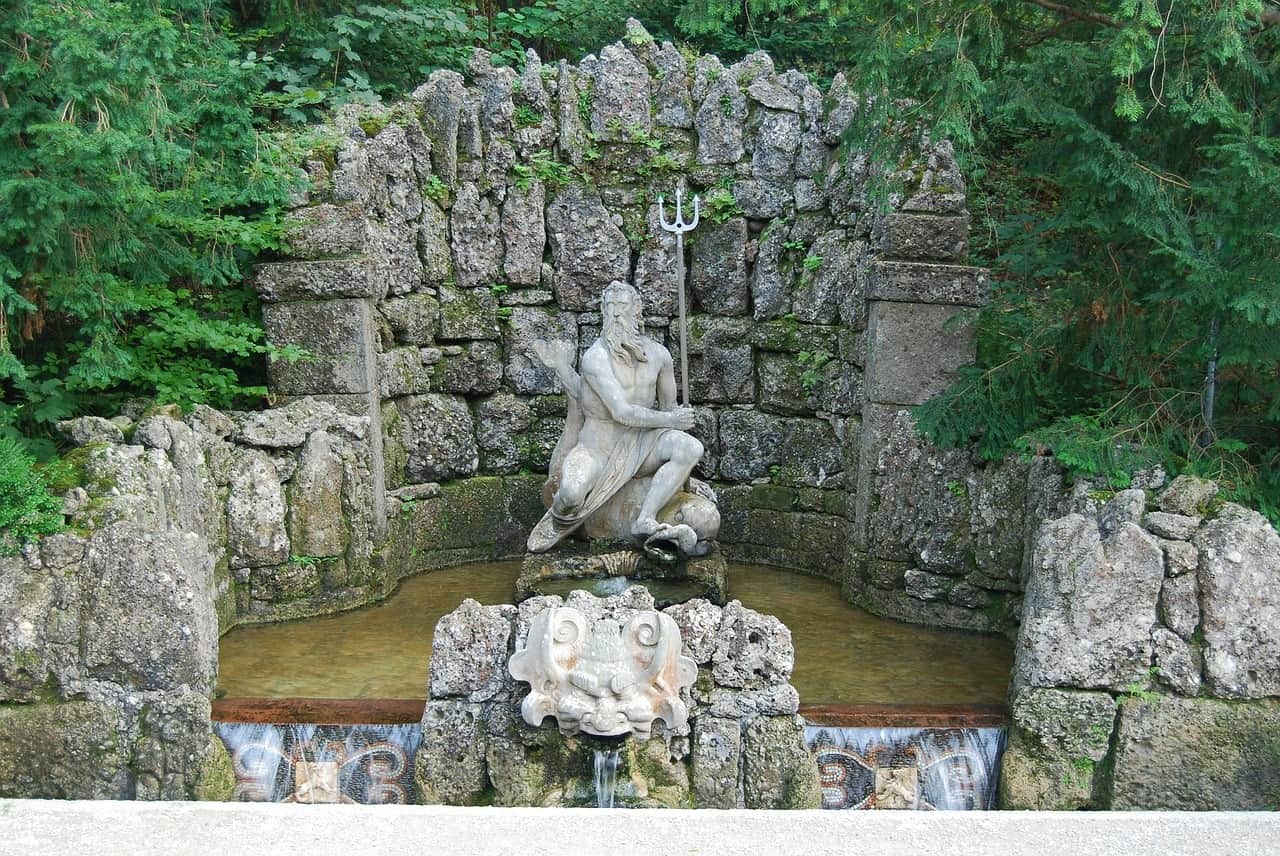 Hellbrunn Palace – Find out mischievous secrets here. Picture Credits: Andrew
Sound of Music Tour
The Salzburg 2 day itinerary cannot be deemed complete unless you take the Sound of Music tour. It will be once in a lifetime experience especially if you're a fan of the classic movie.
On this tour, original shooting locations can be visited. The tour can be undertaken via bus, bicycle or even by foot.
Apart from the Mirabelle Gardens, the pedestrianized Old Town provides the backdrop for all other scenes in the original movie.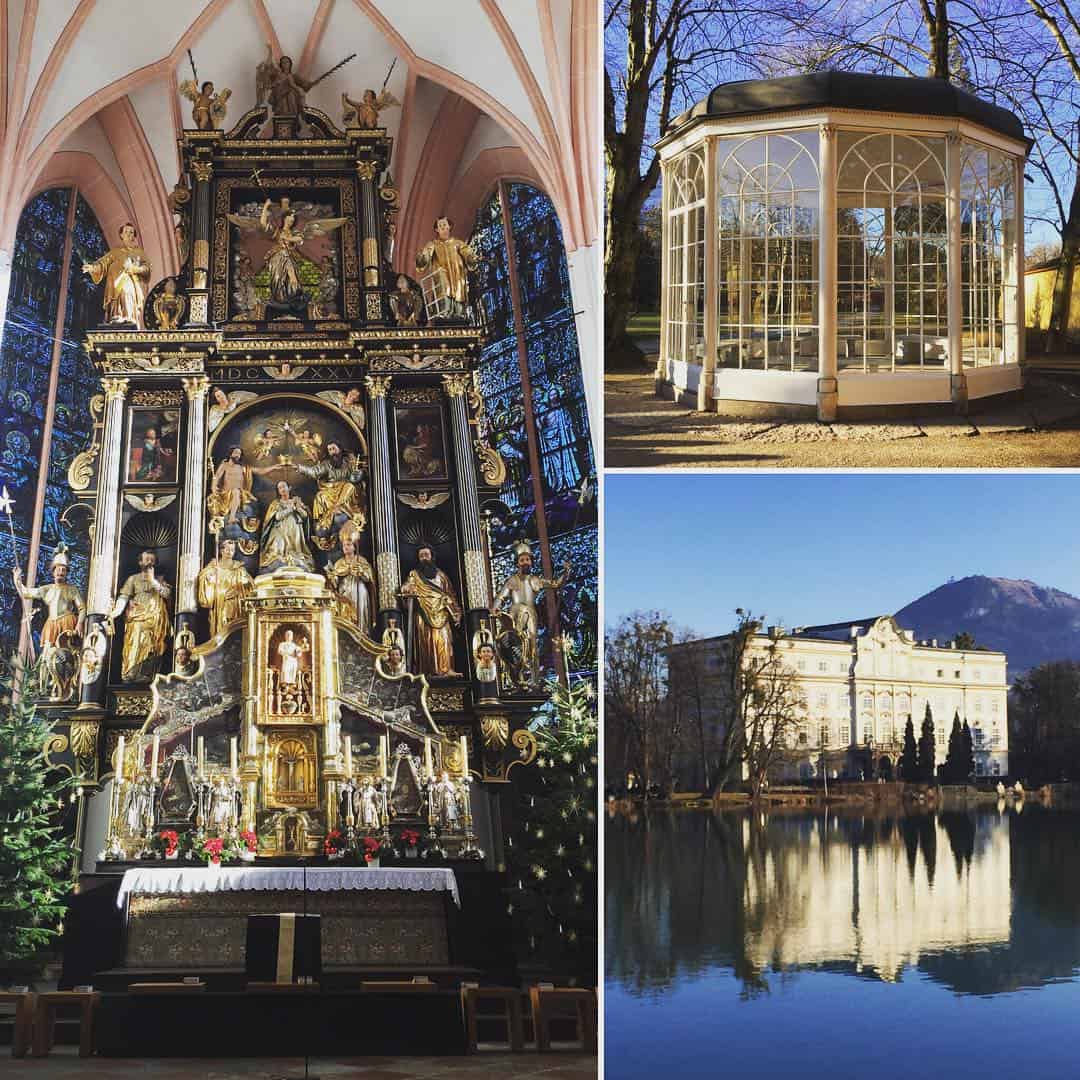 Various sets and locations on the Sound of Music Tour. Photography by Victoria
Augustiner Braustübl Brewery
Finish your Salzburg 2 day itinerary by visiting the Augustiner Braustübl Brewery and sipping some beer. The place is unique in so far as it allows to bring your own food. The only condition is that drinks should be from here.
The beer is available either for half a litre or a whole litre. This is how the system works here –  you take a mug from the shelf. Then you  rinse it under the tap. You finally pay and they fill your beer mug.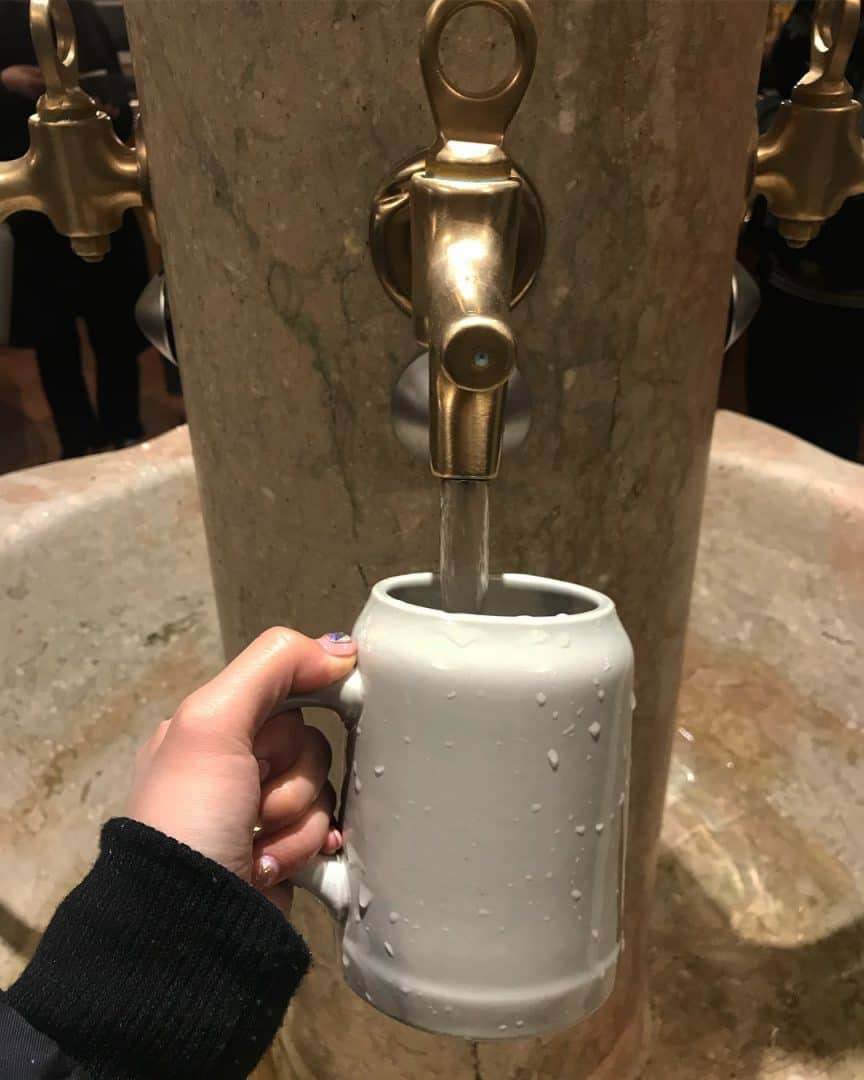 The best place to enjoy a beer in Salzburg. Photography by Hyo Kim
Salzburg 1 day Itinerary: Important Tips
Use Luggage Lockers
If you're visiting Salzburg for just the day and have l the night in Salzburg there are tons of luggage lockers in the Salzburg train station. They are all different sizes with automated locks and you can store your luggage for up to 24 hours.
Wear comfortable footwear
A lot of the sights are at walking distance from each other. The roads are very inviting, owing to the spectacular architecture and food stalls popping up everywhere.
Salzburg is a fine place to visit. Even if you're strictly following the Salzburg 1 day itinerary, try to enjoy to the fullest. Also, plan to visit here in the future as well.
Happy wayfaring 🙂
ABOUT THE AUTHOR
Sana Shah
Sana Shah is an old soul in a young world who feels she belongs to a different time. An ambivert by nature, Sana is as much of a social animal as she is a snuggled up reader. A self-proclaimed coffee addict as well, her perfect world consists of books, hot brewing coffee and travel tickets. Sana loves the green mountains and the blue skies alike. Also, lakes are her best friends. She loves to travel to quaint locations and experience their cultures, in order to expand her horizons.

BUDGET WAYFARERS
https://www.budgetwayfarers.com/wp-content/uploads/2018/08/salzburg-1-day-itinerary-min.png
315
560
Budget Wayfarers
https://www.budgetwayfarers.com/wp-content/uploads/2018/04/1200X800.png
Budget Wayfarers
2019-01-22 10:17:11
2019-01-22 20:33:46
Top Places to Visit in Salzburg Within 24 Hours - 1 Day Itinerary