Travelling is an extraordinary experience and many people seek comfortable and reliable sources for travelling and staying. Making smart choices can be your best move in order to save money and have the best possible experience as well. This is what we all want. Isn't it? I am a traveller and I am here to share my top reasons to Travel by SpiceJet Airlines based on my experience.
Spicejet flight booking has been an amazing experience for me and I can conclude that there are not only one but many several reasons for Spicejet to stand out. In this blog, I am going to be sharing my top reasons to travel with SpiceJet Airlines.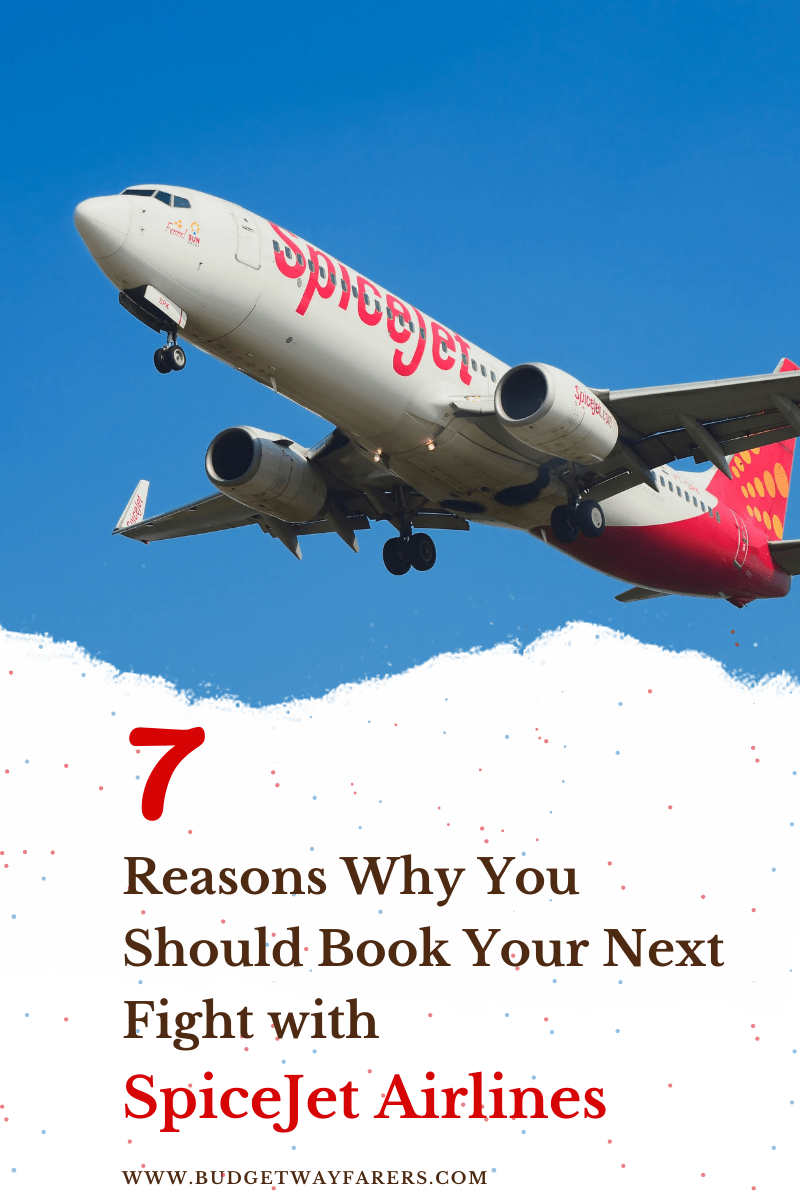 Why Should You Choose to Fly with SpiceJet Airlines?
I have been travelling to different parts of the world for quite some time now. And when one travels so much, one is in frequent need of transportation services. Over the last few years, I have been using SpiceJet and have loved the services.
Here are 7 reasons to travel by SpiceJet Airlines that I tell everyone –
1. Destinations – INCREASING 
SpiceJet has been expanding its services to different parts of the world. Currently, the airlines serve around 64 destinations.
Out of the 64 destinations, 12  are outside India. So, whether you want to travel to Ladakh in India or Male in the Maldives, SpiceJet will provide you with budget options.
2. Flight delays – NO
Travelling formally or informally, by which I mean whenever I travel for any formal meeting or office trip I usually face flight delays or any technical issues that come up within the crew or plan and then we go to stay for long hours at the airport.
It is not only a hectic job to wait at the airport for so long but also very tiring and unproductive too. Many people can relate to this story as well. And if this happens during vacation travel, the frustration gets too high as well.
3. Comfort – SUPER
Did you say comfort? We all need comfortable and smooth travel if we are paying. It is the second most important thing people look for when it comes to long travelling.
I had a 16 hours long flight last week and in terms of comfortability, I can say many airlines have compromised service to some extent. Whereas after going to SpiceJet, I got comfortable seating with enough space for my legs to rest. Throughout the whole long flight, I was not at the point of discomfort.
4. The flight crew – AMAZING
The whole services package and crew are mostly responsible for your safe and smooth travel anywhere. In most travelling cases, I can say services are too good to be true as they charge you quite a lot for upper-class service.
SpiceJet flight crew services are incredibly awesome and they are very friendly. You can ask them anything and they will be there for you.
5. Inflight services – INCREDIBLE
Food is another major factor for many people. As some have to travel for long hours and they need healthy and hygienic food to replenish their energy, but as we all know food is the least treated option in many airlines.
As for my experience, flight food is never tasty and has limited options too. SpiceJet has several options for you, as a traveller, you won't have to be worried about the food. Food was almost as tasty according to my taste and most importantly it was properly prepared and clean.
6. Money-Saving Option – YES
One of the most important and attractive reasons for travellers to travel to SpiceJet is affordability. The charges Spicejet have offered are comparatively less than the other airlines offering the same amount of services and comfortability.
It has the perfect value for your money. Who does not want to spend their money in the right way?
7. Hygiene & Cleanliness – BEST
Nowadays, cleanliness is one of the most concerning questions for everyone and when it comes to travelling using public transport where you have to share your ride with 100 more people and the situation we are in is a pandemic, you want every precautionary measure to be taken by the crew. Which is right now very important as well.
I have travelled with other airlines too and many have to say different things about different services. Whereas for the cleanliness SpiceJet has stood out among others and this is incredibly great of the thing when it comes to travelling.
Tips to Travel WIth SpiceJet 
When travelling with SpiceJet, check-in and boarding facilities are also fantastic. Don't you believe it is reasonable to select SpiceJet airlines above any other competition? Here are a few tips to ease your travel experience.
–  If you are travelling to a new destination for the first time and are unsure of the procedure, reach out to a member of the airlines, they will assist you.
– Reach the Airport in time. No one would be able to be of much help if the plane has already boarded.
– Try to be aware of your surroundings if you are travelling alone and try to observe everything around you so you may avoid any inconvenience.
Therefore, whether you intend to tour the world alone or with a senior citizen, SpiceJet is the one for everyone. You will be helped by the comfort of your seat and the courteous staff. Also, without warning, you won't have to confront late flights.
Have a safe journey!