Malana village rules are to be observed by every person living in or visiting Malana. These rules must most sanctimoniously be followed at all times.
Malana village rules have come to the notice of the rest of the world in recent times. This is because more travelers are visiting this place than ever before.
This place happens to be the World's oldest democracy and lives by stringent customs and traditions. This remote village located in the Parvati Valley of Himachal Pradesh in India holds many secrets.
The Malanis (local people of Malana) are extremely proud of their kind and consider themselves a pure race. It is for this reason that they do not allow outsiders to malign that purity. Travelers are welcome in this place but never allowed to live here permanently.
The age-old taboos are respected by one and all here. Therefore, any person indulging in any kind of non-reverence to the customs will face dire consequences. This includes travelers as well.
While the world moves ahead in time, Malana Village seems to be stuck in the distant past.  While some of the Malana village rules may seem just absurd, there are others which are terrifying.
आप यह ब्लॉग यहाँ हिंदी में भी पढ़ सकते हैं।
8 Malana Village Rules that All Travelers Ought to Know
Located remotely in Parvati valley, Malana Village has seen a rise in the number of visitors over the years. This has been mainly for two reasons- for being the source of 'Malana Cream"- dubbed as one of the best hash in the world, and for being a society that still follows rules that are very odd by today's world.
Each visitor planning a trip to Malana should be aware of its age-old rules. Some of them are strange and others arouse curiosity.
Do not touch any person or thing while in Malana.
Video making is banned in Malana. Therefore, click pictures only.
It is forbidden for travellers to learn Kanashi – the local language of Malana.
Never fix nails on any tree in Malana.
Avoid burning wood in any forest in Malana.
Hunting animals in this region is totally forbidden.
Entry of cops is totally banned in Malana. Thus, do not ever take cops with you for any reason.
No traveller is allowed to marry any man or woman from Malana.
What is the Justification of Malana Village Rules?
Although the rules of Malana Village may seem strange to travellers, the native people have their own justifications for them.
Let me share my learnings from the region with you.
Malana Village Rules of Inaccessibility
The local inhabitants of Malana consider themselves descendants of Alexander the Great.
It is for this reason that they intend to maintain a pure Aryan race.
Hence, no traveller is allowed to touch a person or a thing in Malana.
Videography is a big NO – NO
Making videos is completely prohibited in Malana.
This has been done to protect the sanctity of the villagers.
Travellers are allowed to click pictures only.
No Burning of Wood 
Burning wood from trees and shrubs is completely banned in Malana.
This has been done to protect the plants.
As a result, outside interference is minimized.
Language Rules
Kanashi is the local language spoken in the region.
As per the Malana village rules, outsiders are prohibited from learning Kanashi.
The language is used for internal communication only.
No Nails on Trees 
Fixing nails on trees harms them.
In order to avoid the flora being damaged, nails are not allowed on any plantation.
Hunting Animals in regards to Malana Village Rules
Travellers are banned from hunting animals in Malana.
If there is an attack by any animal, the villagers themselves send somebody to take control of the situation.
Stringent Malana Village Rules for Cops
Police personnel have never been allowed to set foot in this land.
Even villagers are prohibited from seeking help.
If any villager takes the help of cops, a fine of 1000 INR needs to be submitted to the village council.
Marriage Rules in Malana
An outsider is not allowed to marry either a man or a woman in Malana.
Interesting Facts about Malana
Malana is a place that fills travellers with insight and curiosity to dig deep. During my own trip to this part of the world, I learnt a lot about the region.
Let me share all of it with you.
The Council formulating Malana village rules is known as Hakima
Decisions of Hakima are always binding on all
Skin touch of any kind is banned as per Malana village rules
Jamlu Rishi – the local deity seems to be passing messages to Hakima. This is done via a medium
Consuming Hash is now forbidden as per Malana village rules
Why are all the houses in Malana Similar? 
The structure of houses across Malana is similar. The houses are built in Kath Kuni style. This is in accordance with certain Malana village rules. 
Houses in Malana are usually two or three-storied. Each storey has a unique name. It also has a unique purpose.
T

he ground floor is called Khudang
Acts as an animal shelter
The first floor called Gaying
Used as a store
The top floor with a balcony is called Pati 
Used as the actual living areas
Is it Legal to Smoke Hash in Malana?
In accordance with the Government of India, consuming cannabis is totally banned in Malana. The locals still indulge in it. However, whims and wild weed fantasies of travellers are no longer catered here.
It is important to point out here that travellers are still allowed to visit Malana on its outskirts. However, both the buying and consumption of local hash is now banned.
The consumption of the world-famous Malana cream is not just banned by Indian laws but also by Malana village rules as well.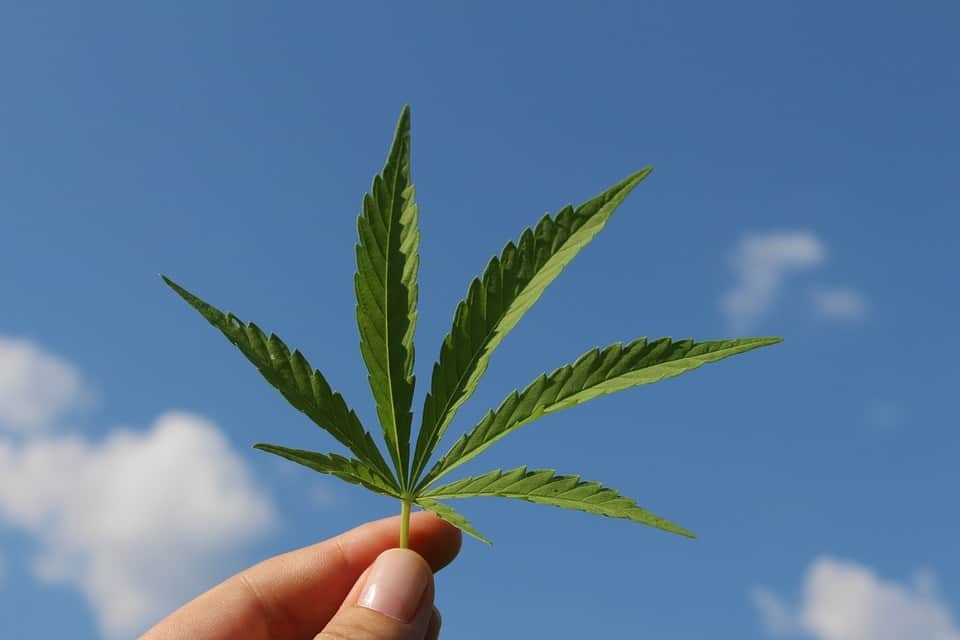 This is a leaflet from a Cannabis plant. The resin of this plant is used for preparing Malana Cream. Travellers visit Malana in search of it but it is best if they avoid it. In India, consuming, owning or selling hash is completely illegal.
Dark Side of Malana Village Rules
In keeping up with its tradition, Malanese has seemed to cross the line. The untimely and suspicious demise of certain travellers has been reported in the past. 
It is suspected that these travellers were murdered. However, the charge was never proved. The trade-off between visitors and locals usually turns ugly. 
Hence, it is advised to follow and respect Malana village rules at all times. Else, abstain from visiting. 
Future of Malana Village Rules
Things have changed in Malana over the years. The village has opened up a little to the outside world and has adopted in part the modern way of living.
TVs and smartphones have made their way into most of the Malani homes. This, however, does not mean that Malana Village rules will be relaxed soon.
The rules are here to stay. They do not seem to be changing any time soon. So if you are visiting, be mentally prepared to follow all the village rules.
A History of Malana
Set in the shadow of Deo Tibba and Chandrakhani peaks, the origin of Malana Village is shrouded in mystery. While the genesis has been ascribed to Rishi Jamdagni, there is no unique legend of how Malana came into being.
According to one of the many legends, a Rakshasa (demon) named Danu or Banasur ruled the area once.  The people grew tired of his cruelties and approached the local deities for help.
Expressing their inability to do so, the deities said that only power from the North could save them from the demon. When people went North in search of power, they came across Rishi Jamadagni at Hamta (in Kullu).
The Rishi agreed to help the people and defeated the demon in a fierce battle. Banasur asked for forgiveness and before leaving requested to be remembered by the people.
On this, the Rishi assured him that the people of Malana would speak his language- Kanashi, till the village existed. The Rishi also called Jamlu Devta here, set down the Malana village rules and laws which are followed till date.
Another interesting aspect of Malana is its self-proclaimed Greek roots. The Malani people consider themselves as the descendants of the Greek soldiers of Alexander's army. 
Although there is no evidence of the Greek ancestral roots, the democratic setup of the village resembles that of ancient Greece.
The story also suggests that the people of Malana were able to cure a serious disease emperor Akbar was suffering from when he came to the village.
Akbar was so delighted that he exempted the entire village of all taxes. He is also said to have sent his gold idol to Malana village. As it happens, King Akbar is worshipped once a year in the village along with Jamlu Devta.
Sadly, the fire of Jan 5, 2008, burnt down half the village houses and four ancient wooden temples. The temple treasures including ancient artefacts, gold ornaments, idols etc. were lost in this fire.
How to Reach Malana Village?
In order to reach Malana Village, you must first reach Kasol. Kasol is located at a distance of about 30 km from Bhuntar. An hour's ride through the mesmerizing valley will take you to Kasol.
The journey to Malana village consists of two parts. First reaching Kasol and then reaching Malana from Kasol. 
Reaching Kasol 
You can reach Kasol from any part of Himachal or from other Indian states.
If you are travelling from Delhi or Chandigarh, you can take a Volvo bus to Kullu. All buses to Kullu go through a station called Bhuntar.  Ask the conductor to drop you here.
Local buses are available at an interval of one hour or less. The bus fare is somewhere between  20 to 30 INR. You will find a number of fellow travellers, both Indian and Foreigners and locals travelling by these buses.
Alternatively you can also hire a cab from Bhuntar to reach Kasol.
Reaching Malana Village from Kasol
Malana village lies at a distance of about 21.5 km from Kasol. A bumpy cab ride will see you sifting through rickety roads for about an hour until you finally reach the starting point from where you'll have to continue your journey by foot.
There are not many buses that will take you there due to the rough terrain. However, you can hire a cab from Kasol or from Jari (which is around 21.9 km away from Kasol) for 1200 INR.
It is safer and a much easier ride. About 1.5 km from Jari is the Malana Power House. One can use this as a landmark while travelling up to the village.
Setting up Base at Kasol
When someone thinks of visiting the Parvati Valley, the first thing that pops to mind is Kasol. Such is the destination's popularity.
With a massive surge in the number of backpackers flocking into Himachal Pradesh, Kasol has emerged as a serene getaway spot.
Himachal as a location is known for providing well-awaited, mountainous escapades to travellers. Kasol is a nestled spot amidst the Kullu district of the dev bhoomi (land of deities) Himachal. 
Kasol is situated in Parvati Valley somewhere between Bhuntar and Manikaran. It is located at a distance of 31 km from Bhuntar and 5 km from Manikaran.
When visiting Malana Village, you can set up a base at Kasol. From Kasol, you can head to Malana village in the morning and reach back by the evening.
Travellers were allowed to stay in Malana village up till recently. However, now travellers have been forbidden to stay in Malana Village as per the decree of Jamlu Devta.
Although there are a few stays available near Malana, the ones in Kasol are the best.
There are loads of good places to eat at Kasol. Also, it is the starting point to your journey through the Himalayas, as many would say.
Budget Accommodation Near Malana Village
In case you do not have prior bookings, finding budget places to stay near Malana Village can be difficult. Therefore,  it is recommended that you make arrangements in advance. This will ensure ample rest for a comfortable trek to Malana village.
I have a few recommendations for you.
Malana is truly wonderful in itself. A class apart, this place can mesmerize you and also terrify you.  Malana village is prized as an ancient civilization. It has been the same since the time of its inception. If you ever feel like visiting a place that will intrigue you completely, plan a visit here.
Happy Wayfaring 🙂