Henry Island is situated in the state of West Bengal in eastern India. This island is a part of the great delta dotting the southern borders of West Bengal and thus, portrays an outstanding scenic beauty.
Henry Island or popularly known as Henry's Island is the place for travelers who love serenity. Silent white sand beaches, deep blue sea, panoramic views and mangrove forests defines the vibe of this place.
Taking a walk down the sandy beach amidst the red crabs and a view of the coastline bordering the Casuarina forest, Henry Island near the sea beach of Bakkhali is a must visit for all travelers.
A little over a hundred years ago, nobody could have imagined that Henry's island will be a place for travelers. Back then, it was desolate and off the grid for any kind of human activity.
It is only when the fisheries department took interest in this place that Henry's Island saw some footfalls from travelers. 
As of today, this place forms one of the best weekend getaways away from the city of Kolkata. Henry Island is an offbeat destination and quite underrated. Visit Henry's Island to explore the place yourself and indulge in its serenity.
Also useful:
A weekend tour to the magical Sundarban mangrove forests
Exploring the heritage temple town of Bishnupur
Henry Island 
Located at the western end of Sundarbans, Henry Island is a perfect place for experiencing beautiful beaches and observing red crabs. 
Henry Island offers its visitors a number of lovely attractions. The pretty white sand beaches here have very few tourists visiting them. Hence, the feeling you get is that of being at private beaches.
It is for this reason that Henry Island has emerged as one of the popular weekend getaways from Kolkata for couples and backpackers alike. Also, for those wanting to get away from the hustle bustle of the city life.
Henry Island makes for a perfect getaway destination. This place is so silent and visited by such less people that the feeling you get here is that of being on a private island. Make sure to stroll on the shores by the sea here. If you feel like, collect different kinds of shells and take them back as souvenirs.
Travel Overview of Henry Island
If you are a first time traveler to Henry Island near Bakkhali, you should be aware of the basics of the locale. Therefore, I am sharing some important travel information with you below.
Location
Eastern India
Nearest city
Kolkata
Travel time from Kolkata
About4 hours
Accessibility
Throughout the year
Best time to visit
November to February
Temperature conditions
Henry Island witnesses an average temperature of 35 degree Celsius to 40 degree Celsius during the day in summer.  At night the temperature ranges from about 28 degrees Celsius to 31 degree Celsius.
During winters, the average temperature is 15 degree Celsius to 20 degree Celsius during the day and 8 degree Celsius to 10 degree Celsius at night during winters.
Level of safety for travelers
Moderate to high
Accommodation options nearest to Henry Island
Sundari Resort and Mangrove Resort are the two closest places of stay, maintained by the state government on the island.
The other private hotels are at least 6 to 10 km away.
Food options
Bengali food and north Indian food is available at eateries in and around the Island.
Travel tip
Once on the Island, do not venture too deep into the waters.



Being roughly at a distance of 125 kms from the capital city of Kolkata, Henry Island makes for a good weekend getaway. Also, travelers visiting Kolkata extend their stay to be a part of the seaside experience here.
How to Reach Henry Island from Kolkata ?
For reaching Henry Island, you must first travel till the capital city of Kolkata. In order to reach Kolkata, you can either board a flight from any major city in India or take a train.
In case you live near Kolkata itself, then take a bus from your home town till Kolkata.
Once you reach Kolkata, you can travel till Henry Island Bakkhali in either a train, a bus, or a cab. Your mode of travel will depend completely on your preferred level of convenience as well as the money you are willing to spend.
Let me share journey details of all the three modes of travel in detail with you.
How to Reach Henry Island from Kolkata by Train ?
Take a train known as Lakshmikantapur local from Sealdah railway station in Kolkata till Namkhana railway station.  Sealdah Station is one of the busiest railway stations in Kolkata.
Frequent local trains run from Sealdah station on a daily basis.
It will cost you about 20 to 25 INR to travel from Sealdah till Namkhana in the Lakshmikantapur local train.
This is the entrance to the Namkhana Railway Station. It doesn't look like a station from outside. Looks like a mini park instead. It is at Namkhana that you will need to hop out and board a bus or a cab till Bakkhali. The distance between Namkhana and Bakkhali is about 25 kms.
From Namkhana station, Bakkhali is about 25 kms. Once you reach Namkhana and get down from the train, you need to book a cab or board a bus till Hatania-Dokania Creek. The buses here are easily available and so are the cabs.
Finally, you need to cross the water from there on a ferry to reach Bakkhali. Henry Island is at a distance of about 5 kms from Bakkhali. So you can hire a Toto to reach Henry Island from Bakkhali.
A Toto is a battery operated rickshaw.
Summary of reaching Henry Island from Kolkata for your convenience 
Board Lakshmikantapur local train from Sealdah station in Kolkata -> Get down at Namkhana Station -> Head to Hatania-Dokania Creek by a cab or bus -> Reach Bakkhali via ferry from Hatania Dokania creek -> Finally, reach Henry Island via a Toto.
Now that you must have understood as to how a traveler can visit Henry Island from Kolkata via the rail route, let me also share with you the bus route till Henry Island.
How to Reach Henry Island from Kolkata by Bus ?
West Bengal Transport Corporation (WBTC) has frequent buses running from Esplanade Bus Stop located at this place known as Dharmatala in Kolkata. It will take you around 4 hours to reach Bakkhali from Dharmatala.
You can check the schedule of buses online before hand and book your seat in advance. The earliest bus service from Dharmata starts at 6 am in the morning.
It will cost you around 90 INR to travel from Dharmtala till Bakkhali.
If you are traveling via bus from Kolkata (i.e from Esplanade bus stop at Dharamtala) till Bakkhali, the bus has to be transported across the Hatania Doania creek in a special ferry.
But that isn't your problem. The driver will take care of it. You just need to be seated when the on boarding on the ferry takes place.
Now that you know about both the route via train as well as by bus, let me throw some light on the journey via a cab.
How to Reach Henry Island from Kolkata by Cab ?
Hire a private cab from Kolkata directly till Bakkhali. Once you reach Bakkhali, rent a Toto to reach Henry Island.
Traveling via cab will be convenient but damn expensive. It will cost you around 7000 INR one side.
So I insist, you rent a cab only if you're traveling as a group. Else, travel via bus or train. 
On 7 March, 2019, a bridge has been constructed over the Hatania-Doania river at Namkhana. It is open to small vehicles (like personal cars and cabs), making it possible to travel directly to Bakkhali without having to wait for a ferry. 
Most travelers visiting Henry Island for the first time struggle with the mode of transport. I hope that I have been able to provide clarity in the all of the information above.
In case, you have further questions, leave them in the comments section at the end of this blog. We will surely get back to you with a reasonable response.
Reasons to Visit Henry Island
Since the time Henry's Island has been open to travelers, more and more people want to be a part of its coastal experience. However, the reasons that I feel are best for any traveler to visit this place are being mentioned below.
Henry Beach gives a feeling of serenity
Henry Island has a silvery coastline with almost nobody here. As this is an offbeat tourist spot, the beauty of the beach is still intact.
Don't miss out the stunning sunrises and sunsets here. Since the beach is almost deserted you have the place all to yourself.
Presence of Casurina Canopy
The coastline of Henry Island is protected by a wall of Casuarina trees that protects the island since ages.
There is an archway through which you can walk into the beach.
You will feel like a royal person when you get a glimpse of the splashing wave peeping from the other side of the foliage.
Casurina trees are in abundance on Henry Island. In fact, you won't be able to see the beach from your hotel window if there is a canopy of such trees in front. Casurina trees are beautiful and home to many birds of the area.
Home to Migratory Birds
Henry Island is known for the migratory birds that visit the place every winter. If you love bird watching, you need to grab your DSLR and spend your day at the watch tower in the Sundari Complex.
The dense Mangrove forests in the island are ideal breeding grounds for a variety of birds including Kingfishers, Woodpeckers, Gadwalls, Eurasian Wigeon, Red Knot, Common Snipe, Black Rumped Flameback, Whistling Ducks etc.
You will surely manage to click splendid photographs with such pretty birds. Make sure to carry a hat and binoculars while doing bird watching.
Fisheries
Henry Island Bakkhalli has a number of ponds where riverine fishes are cultivated. Of them, prawns are the best.
If you want to taste the Bengali style prawn malaikari, this is the place you should always keep in mind.
Red Crabs
Red Crabs can be found in plenty on the beach. However, you will probably not be able to match up to their speed if you try to catch them.
Pro Tip: Don't worry, they aren't dangerous! But be careful of the high tides as the sea can get unpredictable
If you are at Henry Island, you will easily be able to spot tiny red creatures moving in and around the shorelines and beaches. Red Crabs are native to this region. Click pictures of them but do not harm them in any way.
Forest
The interior of the island is covered by a dense forest. Tourists are not permitted to enter the forest.
In case you want to explore the island, you need to ask a guide to escort you especially after nightfall.
Bheris
An interesting thing to witness at Henry Island Bakkhalli are the "Bheris". When the water level ebbs naturally, the mudflats are exposed, and several shallow ponds are formed.
The Fisheries Department has devoted nearly 29 such ponds to pisciculture in the region. You can witness the fishermen catching fresh fish every morning at these lakes.
Attractions Near Henry Island
Being a coastal region, Henry Island is surrounded by lovely places. If you are here for two to three days, you will easily be able to cover all of them.
Let me share the most popular ones with you.
Bakkhali Beach
The Bakkhali Beach is a serene beach close to Henry Island.
This is an ideal beach where you can build the castle of your dreams using the glittering sand while basking in the sunshine.
There are not many people here. Now this is a blessing for people seeking solace by the sea.
Bakkhali beach offers its visitors spectacular views throughout the day. But the most special ones are those during sunrise and sunset. The rays of the sun shine over the waters of the beach. Its a lovely time of the day to click pictures.
While walking down the Bakkhali Beach, you will come across the Bishhalakshmi Temple where you can offer your prayers. 
Frazer Ganj Wind Park
Fraserganj Wind Park comprises of wind mills. They cater to the local power supply.
This place will make you aware of how important it is to protect the earth.
Frazerganj Fisheries
The fishery at Fraserganj is one of the largest in India.
You will be mesmerized when you see the ships docking to leave behind thousands of raw fish.
Jambudwip
If you feel like island hopping, go visit Jambudwip. You would require a boat to reach here. Boats are available for around 100 INR per person here. The sacred river for Hindus (followers of Hinduism) – Ganges meets the Bay of Bengal here.
It is a 2 hour journey from Frazerganj (back and forth). 
This uninhabited island is a famous fishing spot and is also known for the pure drinking water found on it.
Before visiting Jambudwip, ask your boatmen whether you will be allowed to get down at the beach there or not. Many a times, the authorities of the West Bengal government do not allow travelers to get down at the beach.
A map depicting Jambudwip, Bakkhali and Henry's Island. As a traveler, you should certainly visit all three, no matter where you decide to stay. These three places add to the tourism of West Bengal and should surely be on your travel bucket list. Jambudwip is about 8 kms from Bakkhali and about 11 kms from Henry Island.
You might struggle with certain concerns before visiting Henry's Island. More than often, travelers visiting Henry Island have a lot of questions and rightfully so. 
Commonly Asked Traveler Questions 
Let me address these questions for you.
How to get around within Henry Island?
Book a Toto to move around in Henry Island.  Their charges are nominal. Bargaining might help if they quote a very high price.
Where to book the Government lodges in Henry Island ?
You can book rooms at the Sundari Complex or Mangrove Complex on the WBSFDC website well in advance.
Is there any entry fee for Henry Island?
Yes. If you are not staying on the island and are coming from someplace else, you will be expected to pay a nominal fee of 15 INR.
Is it safe to swim at the beach in Henry Island?
Avoid swimming in these waters because of quicksand. Also the water level can get unpredictable during high tides.
What is the quickest way to reach Henry Island?
Trains.
Are there any luxury buses/ AC trains to Henry Island?
No, only general, Non-AC trains ply on this route. All the trains are of the unreserved category.
Also, there are no luxury buses on this route. But the ones that run are quite decent.
Are there any food options for vegetarians in Bakkhalli?
Yes, but very limited.
Is there a provision for a massage at Henry Island ?
No. But you can get one at Bakkhali Beach.
As a traveler, you should be saving on accommodation and using that money on exploring the Island instead. I insist you go for budget stay options only.
Where to Stay Near Henry;s Island ?
The Fisheries Department of the government of West Bengal has set up two resorts or Tourist Complexes – Mangrove Resort and Sundari Resort.
I would personally recommend staying at the Sundari Resort as the scenic beauty is magnificent here.  You will be required to spend around 1000 INR for a 24 hour stay here.  From here the beach is only a few minutes walk through the mangrove forest.
Although, you should prefer to stay in the government complexes due to proximity to Henry Island.  You can also book other private hotels. But they are located 5 to 6 kms away from the beach.
What to Eat in and around Henry's Island ?
Henry Island and the places around are a paradise for non- vegetarians.  However, if you are a vegetarian, you have limited options to choose from here.
 There are a number of shacks and small restaurants along the roadside which serve all kinds of fish including Pomfret, Hilsa, Rui, etc.
Enjoy these sumptuous meals at reasonable price. In the evenings do try some fresh fish fries along the beaches at modest prices.
You can buy fresh fish from the fishermen at the beaches and ponds or at the fish market and request your hotel/guest house/shacks to prepare it for you at a nominal charge.
Various varieties of fish are served in and around the eateries of Henry Island. Even in the hotels located at Bakkhali, sea food dominates the culinary scene. So if you are fond of sea food, try the unique items on the menu. In case, you are vegetarian, choose from the items available.
Tips for the First Time Visitors Traveling to Henry Island
Henry Island is a place that you will want to visit again and again.  However, there are a few things you need to keep in mind on your first visit here.
Watch out for mosquitoes
You will be surrounded by insects in your room as soon as the sun sets. Make sure your hotel provides with you with insect repellent and a mosquito net.
No luck with chips or chocolates
This is a place which has not been commercialized yet. Hence, there are no shops.
If you are the person who cannot live without gorging on chips and chocolates for a light snack, do buy them in plenty from Bakkhali or Namkhana.
Carry a torch
It is quite dark after nightfall. Do carry a torchlight just to be on the safe side.
Avoid stepping into quick sand
When you visit the beach at Henry Island, the Casuarina forest will tempt you to go closer to the green wall.
However, no matter how much the pneumatophores attract you, do not go close to them. They are surrounded by quicksand or 'chorabali' in Bengali, and it will be late before you realize you are being pulled into the earth.
Carry enough cash
Please ensure that you have enough cash with you because there are ATMs only in the main Bakkhali.
Feeling excited to visit the place already? What are you waiting for?
It is time to embrace the cool breeze blowing on the beach. It is time to get acquainted to the melodious call of the birds. It is time to witness the magical parade of the red crabs.
It is time to witness the beauty of nature at Henry Island.
Happy wayfaring.
About the Author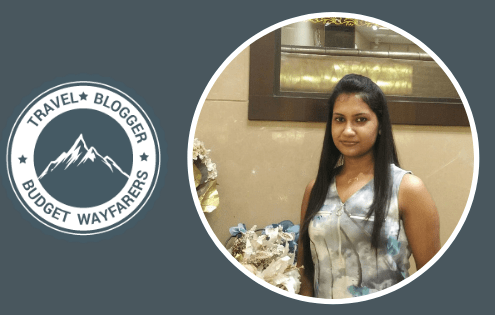 Shreya Dutta
BUDGET WAYFARERS
Shreya Dutta is the Founder and Creative Head of Star Words India and the author of 'Dance in the Rain. She is a passionate traveler and believes in seeing the world through the eyes of nature. As a child, Shreya loved being lost in her own dreamland. As an adult, she prefers voicing her opinion in her books. Shreya wants to inspire the youngsters who dream like her. Writing is not just her passion, it is her way of taking the road less traveled.
https://www.budgetwayfarers.com/wp-content/uploads/2018/06/HENRY-ISLAND-min.png
315
560
Budget Wayfarers
https://www.budgetwayfarers.com/wp-content/uploads/2018/04/1200X800.png
Budget Wayfarers
2019-04-01 14:06:50
2019-04-04 12:10:52
Henry Island: A Travel Guide for First Time Visitors