Forbidden places in India include all the places in the country that are currently inaccessible to travellers from India and abroad.
India has a lot to offer when it comes to travelling. However, not all places are open to travel and tourism. Currently, there are 12 distinct places in India, no visitors are allowed to visit.
In the current blog, I am going to be giving you a list of such forbidden places in India. These places are currently prohibited for any kind of tourism activities.

12 Forbidden Places in India, no Traveller is Allowed to Visit!
There are many restricted places around the world where travellers are either not allowed, or have severely restricted access. While digging into some interesting travel destinations, I came across several places in India that travellers are not allowed to visit.
While some places in India cannot be visited in India because of security concerns, other places are off-limit to protect the local culture & community from the outside world. Here's a list of forbidden places in India right now, where no visitor is allowed:
1.  Barren Islands, Andaman & Nicobar Islands
2.  North Sentinel Islands, Andaman & Nicobar Islands
3.  The Nicobar Islands, Andaman & Nicobar Islands
4.   Aksai Chin, Ladakh
5.  Upper Part of Pangong Tso Lake, Ladakh
6.  Rudra Mahalay, Siddhpur, Gujarat
7.  Some Lakshadweep Islands
8.  Cholamu Lake, Sikkim
9.  Mt. Kanchenjunga, Sikkim
10. Stok Kangri, Ladakh
11. BARC, Mumbai
12. China Occupied Arunachal, Arunachal Pradesh
Other than the places given in the list above, army and intelligence areas are off-limits to normal Indian citizens and foreign nationals. Apart from these, nuclear and certain research facilities are also forbidden to any visitors.

1. Barren Island, Andaman & Nicobar Islands: The Only Active Volcano in India
While the Andaman Islands remains one of the most beautiful travel destinations in India, not all of it is accessible for tourism. Located in the Andaman Sea, Barren Island has the only active volcano in South Asia. As a traveller, you are prohibited to go close to the volcano.
If you wish to go to see the island, you can look at it from a distance from a ferry or boat. Visitor safety is the primary concern when it comes to inaccessibility of the Island.
Since the place is off-limits to any kinds of visitors, the waters around the island are said to be pristine. They also are known for a sprawling Manta Rays, splendid basalt formations, and beautiful coral reefs.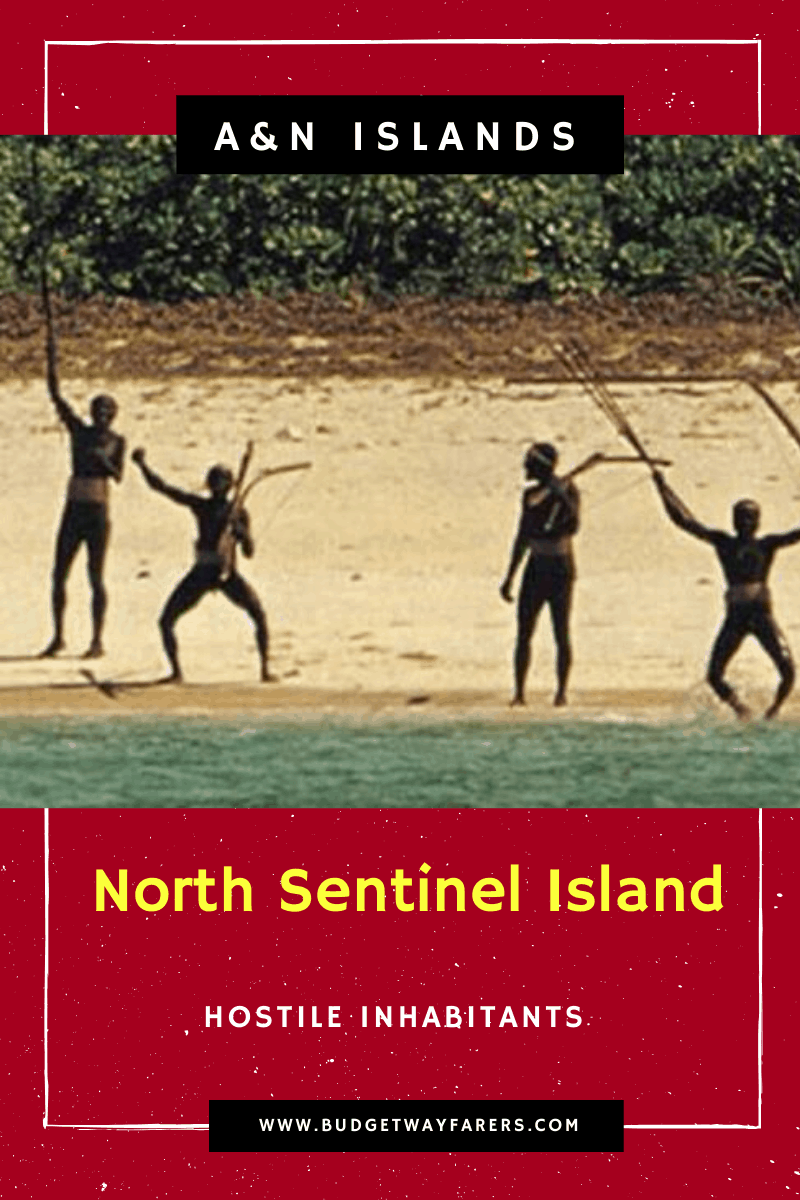 2.  North Sentinel Islands, Andaman & Nicobar Islands: Banned by Indian Government to protect the Sentinel Tribe
If you have been updated with the recent news, you might have heard of the North Sentinel Island in Andaman. In late 2018, an American man killed while by the native Sentinelese tribals. He had supposedly reached the remote Island secretively and was trying to preach Christianity to the isolated natives.
Located in the Indian Ocean, the natives of the North Sentinel Island have been isolated from the main island from ages. Any efforts to make the natives a part of the mainland has met resistance.
In 2006, the Indian government has prohibited travel within 3 miles of the Island to prevent any further casualties and to protect the native inhabitants
3. The Nicobar Islands, Andaman & Nicobar Islands: Off-Limit to Travellers to protect the native Culture & Inhabitants
While Andaman Island hosts several tourists every year, Nicobar Islands is not open for tourism. The island is home to several indigenous tribes, chief among which is the Shompen tribe.
The Government has prohibited the entry of any tourists to the island, mainly keeping in view the native population and the strategic location of the Islands.
The Nicobar Islands are untouched and pristine, mainly because of less commercial activity.  Only researchers are allowed in certain parts of the Island, that too after going through rigorous formalities.
4. Aksai Chin, Ladakh: The disputed border area between China and India
Located in Ladakh, Aksai Chin is a disputed border area between China and India. Aksai Chin is also called Line of Actual Control (LAC) and separates India controlled Ladakh from China-controlled Ladakh.
Due to its strategic location, Aksai Chin is off-limits to all visitors. Only military personnel and officials are allowed in the region.
The whole region is a dream come true for travellers and adventurers. It comprises of wonderful cold desert landscapes, salt lakes, salt planes, valleys & gorges and the serene Karakash river.
5. Upper Parts of Pangong Lake, Ladakh: Forbidden because of Location 
This might come as a surprise, as we all know that several travellers visit Pangong Tso lake every year. However, a major part Pangong Tso lake is forbidden to travellers.
More than 50 per cent of the Pangong Tso is located in the disputed territory. The Line of Actual Control (LAC), which is the demarcation line that separates Indian-controlled territory from Chinese-controlled territory, passes through the lake.
Therefore, travellers can only visit a very small part of the lake which lies on the Indian side. Accesscur to other parts of the lake is completely prohibited.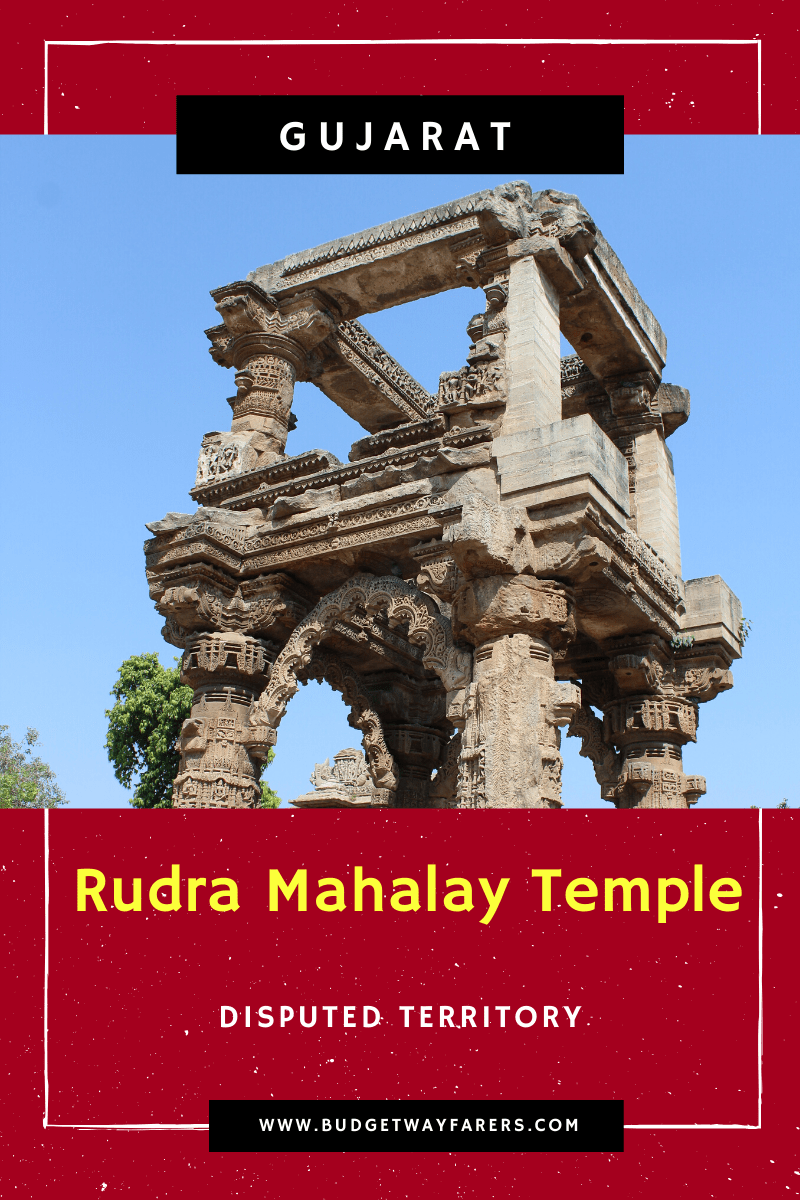 6. Rudra Mahalay, Siddhpur, Gujarat: Travellers Prohibited till further Court  Orders
Rudra Mahalay or Rudramal is a defiled temple complex located in Siddhpur in Gujarat. The temple was destroyed two times by invaders in the past.
The current ruins of the temple have been declared as disputed area and no visitors are allowed to step inside the gate of the temple complex.
The structure and the carvings are very interesting and would interest all history lovers. I hope that the dispute is solved soon and the temple ruins become accessible to the public again.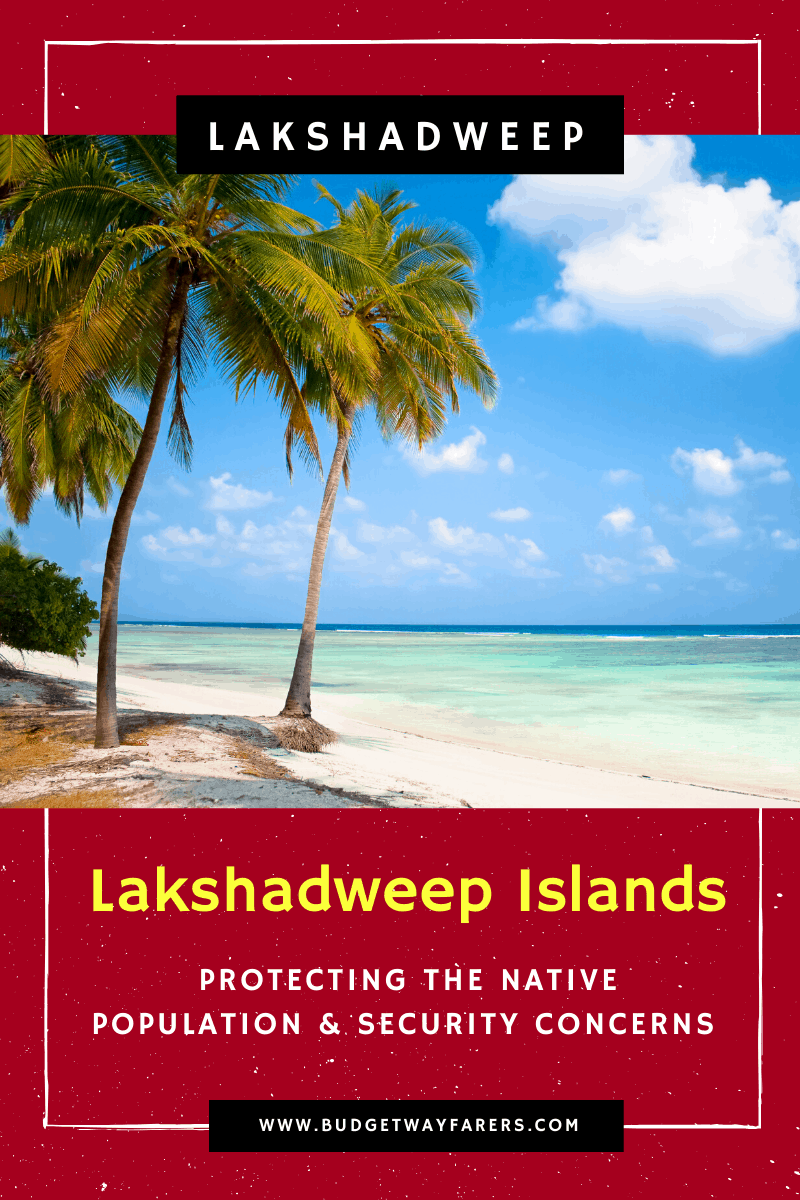 7. Some Lakshadweep Islands: Barred for tourists to protect the local population
Lakshadweep is a group of over 30 islands, of which only 10 are inhabited. Among these, only a few are accessible and open to tourism.
Indians can be granted permits for entry to Agatti, Bangaram, Kadmat, Kavaratti, Kalpeni, and Minicoy islands only Foreigners can visit only Agatti, Bangaram and Kadmat islands. Entry to rest of the islands is forbidden and can land you in trouble
The permit and restrictions to Lakshadweep Islands have been kept keeping in mind the interests of the local population. Also, the island has an important naval base and security remains a primary concern.
8. Cholamu Lake, North Sikkim:  Forbidden due to Close proximity to Indo-China border
Also known as Tso Lhamo lake, Cholamu lake in Sikkim is one of the highest lakes in the world.  Regular tourists are not allowed to visit the lake.
The lake is of strategic importance to India as it is located at around 4km from Indo-China international border.
The beauty of the lake is unparalleled. The Cholamu lake is fed by waters from Zemu glacier, Kangtse glacier or Pauhunri glacier, and is the source of the Teesta river.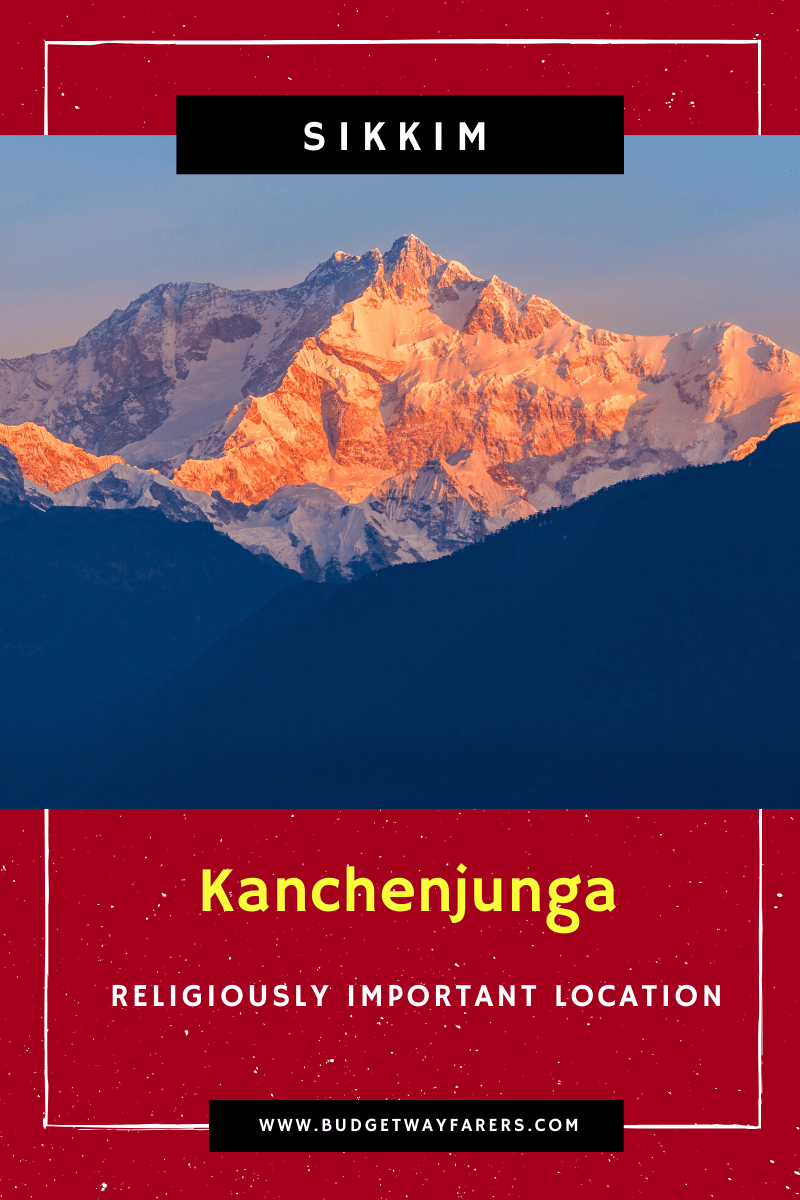 9. Mt. Kanchenjunga in North Sikkim: Forbidden for Climbers for religious reasons
The Sikkim government recently banned expeditions to Mount Kanchenjunga and other sacred peaks in Sikkim recently.
The move was made keeping in mind the religious sentiments of the local community. Mount Kanchenjunga specifically holds immense importance to the local Buddhist community as it is considered the guardian deity.
Mountaineers who wish to scale the Kanchenjunga can do it from the Nepal side. Other sacred mountains are also forbidden for any mountaineering activity.
10. Stok Kangri, Ladakh: Banned due to environmental degradation
Stok Kangri Peak is located in the famous Hemis National Park in Ladakh. It is one of India's highest trekking peaks and is visited by adventurers from around the world.
Recently trekking to the Stok Kangri peak has been banned. The ban will last from 2020 till 2023. Over-tourism has been cited as the main reason behind the decision.
Stok Kangri is a favourite amongst trekkers and novice mountaineers due to its non-technical nature. The interval will hopefully help the region recuperate from the over-tourism.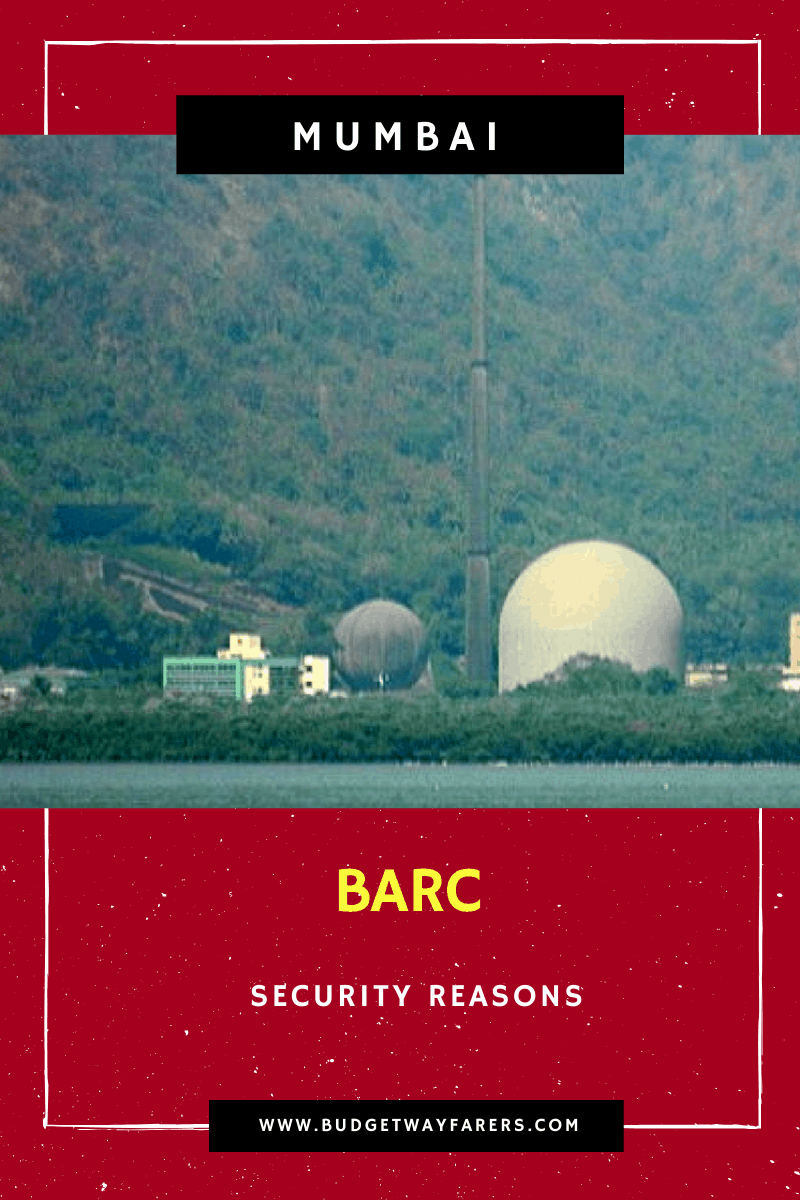 11.  Bhabha Atomic Research Centre, Mumbai: Restricted Entry because of Security Reasons 
Located in Trombay, a suburb in Mumbai, Bhabha Atomic Research Centre (BARC) is the premier nuclear research centre in India.
Visitors and tourists are not allowed to visit this research facility due to reasons of security.
Only students and researchers are allowed to visit the facility, that too after obtaining a series of permissions from the government institutions.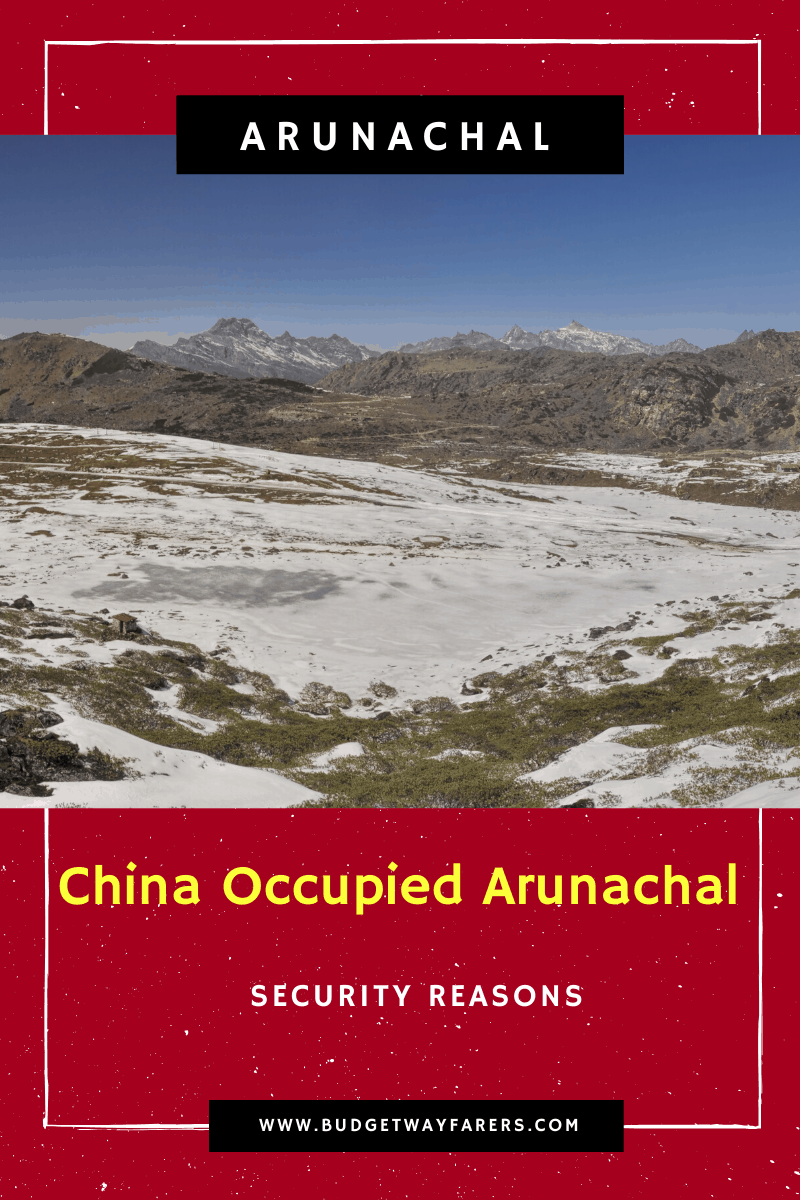 12.  China Occupied Arunachal Pradesh: Prohibited because of Close Proximity to Indo-China Border
China claims around 90,000 sq.km of territory in Arunachal Pradesh. It is estimated that around 50 sq.km of Arunachal's border territory is under Chinese occupation.
Due to security reasons, visitors are not allowed to visit the border areas of Arunachal Pradesh.
Other than these places I mentioned above, there are other places in India where visitors are allowed but with certain terms and conditions. For example, Bhangarh Fort in Rajasthan and Niivan in Vrindavan do not allow visitors post-sunset. However, these places can be visited easily during the day. Let me know in the comment section if you know of any other forbidden places in India, that travellers are not allowed to visit.