A Bhutan budget trip can be planned and executed effectively if you are willing to chalk out a travel plan ahead of the actual visit. Bhutan is a favourite destination for backpackers from around the world. However, there are certain things that a traveller must know before visiting this beautiful destination. 
Bhutan budget trip is planned by backpackers annually across the globe. Bhutan as a travel destination is not only beautiful but extremely budget friendly. Also, it is one of the most travel-friendly locations in Asia. 
Bhutan, also known as the 'Land of Happy People' or the 'Land of the Thunder Dragon' is a small landlocked country located between India and China. It is brimming with snow clad mountains, splendid rivers, varied of trees and genuinely warm-hearted people
Bhutan is the only existing 'Vajrayana' Buddhist kingdom in the world. It is one of the few countries in Asia that was never colonized. The happy land is famous in the world as a 'Carbon Negative Country.' Also, Bhutan is known for measuring its success in terms of "Gross Happiness Index" in contrast to the "Gross Domestic Product" which is usually the norm.
Bhutan has an incredible travel policy of  'high value, low volume.'  The number of visitors to the happy nation is limited and regulated each year. The nation firmly holds the opinion that it is better to allow less but value adding travellers each year than opening its territories for everyone. This policy helps preserve its traditions, cultural heritage and natural resources.
Also Useful: 
All you need to know about visiting Bhutan's Tiger's Nest Monastery
Find out more amazing and offbeat destinations to visit in Asia
Bhutan Budget Trip: An Overview for First Time Visitors
Before I proceed into the details of how to plan an implement a successful Bhutan budget trip, here are a few things that you need to be aware of.
Peak season for Bhutan budget trip
August to February. It is recommended that you plan your Bhutan budget trip in the aforesaid months to make it cost friendly.
Backp

acking in Bhutan
As strange as it may sound, Bhutan does not allow backpackers. This implies that you have to book your trip with Bhutanese travel agents beforehand. The agents will help you in everything  – planning, customizing itineraries, making reservations and bookings.
Solo travel to Bhutan
Travelling solo to Bhutan will prove more expensive than travelling in a group. If you don't like company, try collaborating with fellow solo travellers beforehand. This will help you pool and share costs during your Bhutan budget trip. Also, you will have to book your trip in advance.
Surcharge for solo travellers
For solo travellers, there will be a surcharge of about $30 per day. This can be minimized if you travel in a group of 3 or more.
Planning your Bhutan budget trip via a private travel company
It is mandatory for a visitor to arrange for a private tour before landing in Bhutan. Also, the payment has to be made in advance. Only then will you be granted your visa. You should not worry about paying the advance payment because the Bhutanese government monitors each private travel company closely. Make sure the company is approved by the Government.
Daily expenses on your Bhutan budget trip
Daily expenses will include accommodation, food, transportation, entrance fees to various places and a private guide and driver (if you hire one). Good thing is that the cost per day will be less than you expect.
Cost per day
$200. This amount may seem expensive but it is not because it is covering everything – accommodation, transportation, cost of visiting various places, food, personal guide, personal driver.
The $200 cost is not applicable to citizens from India, Bangladesh and Maldives. Citizens from these nations can travel Bhutan on a cost-effective budget of $25 per day.
Note: For viewing the complete list of approved private travel companies in Bhutan – click here
Bhutan as a Travel Destination: Highlights
Before embarking on your Bhutan budget trip, you should know about the land. This becomes even more significant if you're a first time visitor. Having knowledge about a place and its essential aspects will help you connect more with the destination.
Location
South Asia
Official language
Dzongkha
 Most Bhutanese are fluent in English
Population
797,765
Currency
Ngultrum
Safety
Extremely Safe
Visa
Permit is given on arrival in Bhutan
Official Dress
Gho for men and Kira for women
Best Time to Visit
All year round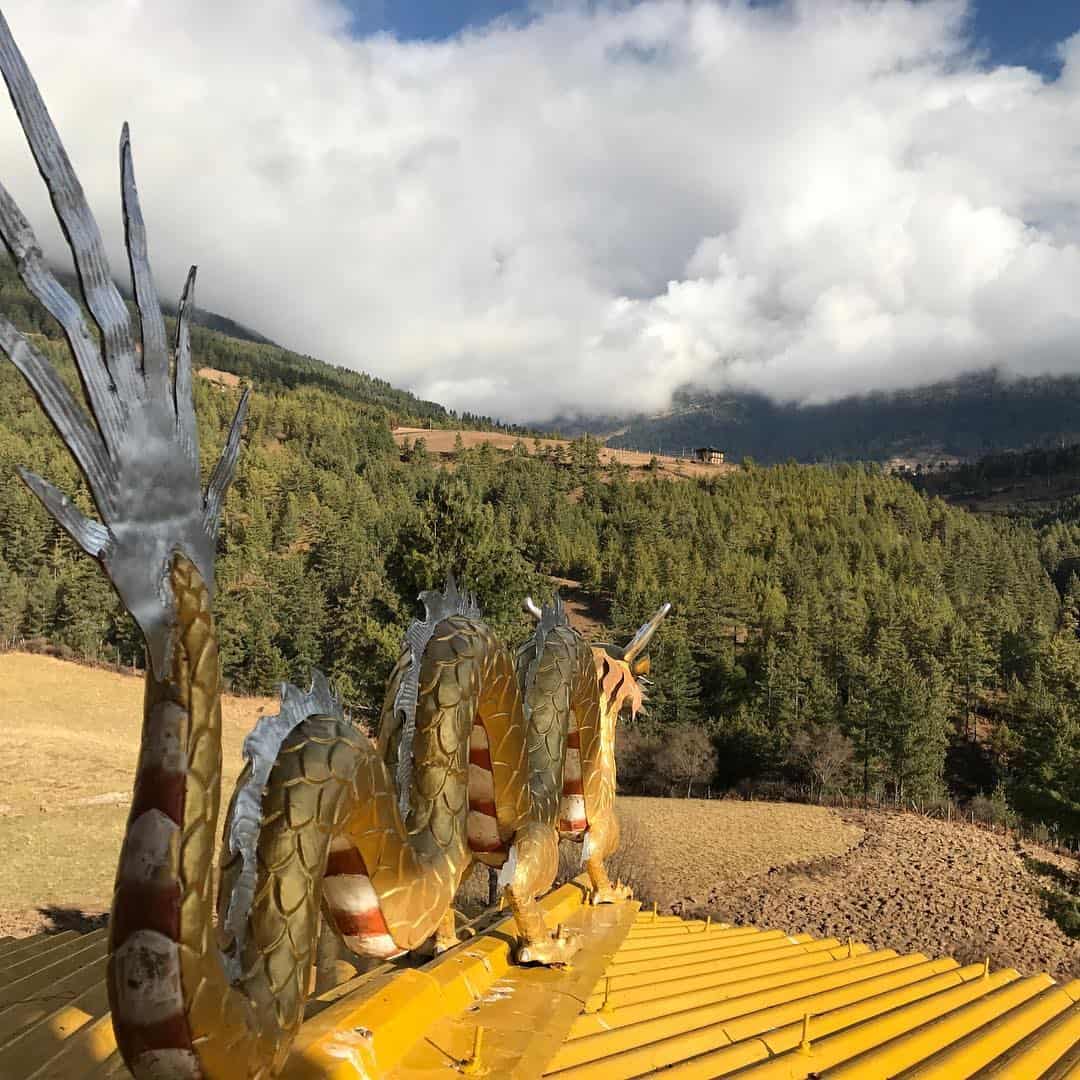 Bhutan is popularly known as the 'Land if the Thunder Dragon.' The land is positive. Photography by Sherin Wong
What is Special about the Bhutan Budget Trip?
A backpacking trip is different from a normal tourist outing.  A Backpacking trip to Bhutan is special because of the multitude of pleasure the country has to offer its visitors. It is a developing country and hence the costs are mediocre.
Bhutan budget trip is extremely safe for a solo female traveller as well, although slightly more expensive. The distances of the prominent places to visit in a Bhutanese town are less.
There is an efficient public transport available for inter-town transport.
Finally, you cannot withdraw money from ATMs frequently since they aren't many. Therefore, you set yourself on a budget automatically.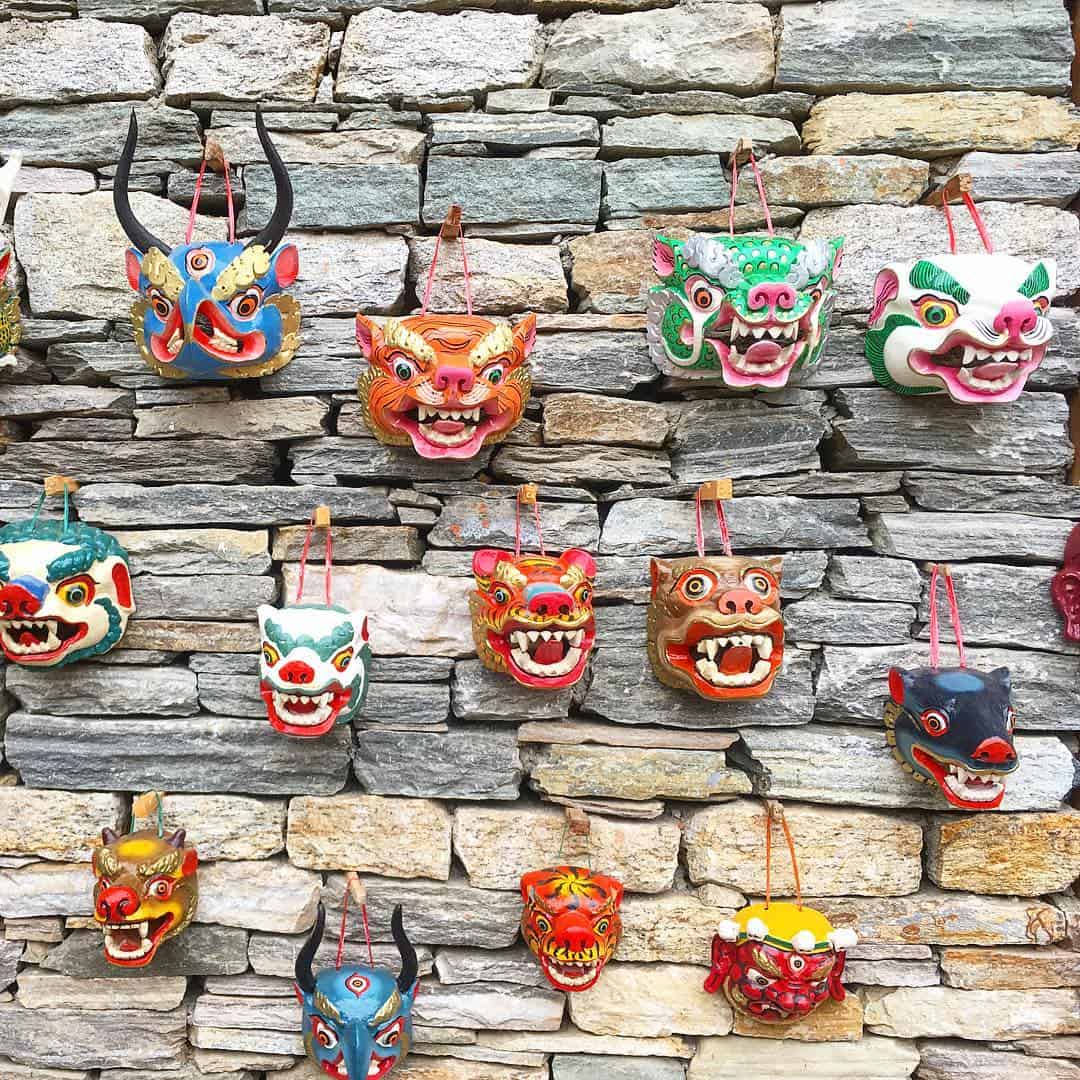 Bhutan is uncanny, beautiful and inspiring. This is a picture from outside the National museum. Photography by Sirikanya Asawachai
Why Should a Traveler Pursue the Bhutan Budget Trip?

Bhutan is a country that has easy access to most of the travellers from all countries. It is a cost-effective and travel-friendly country. The rich natural and cultural heritage is worth experiencing.
One of the most important reasons for travelling to Bhutan is that you can get a visa/ permit on arrival to either Phuentsholing or Paro.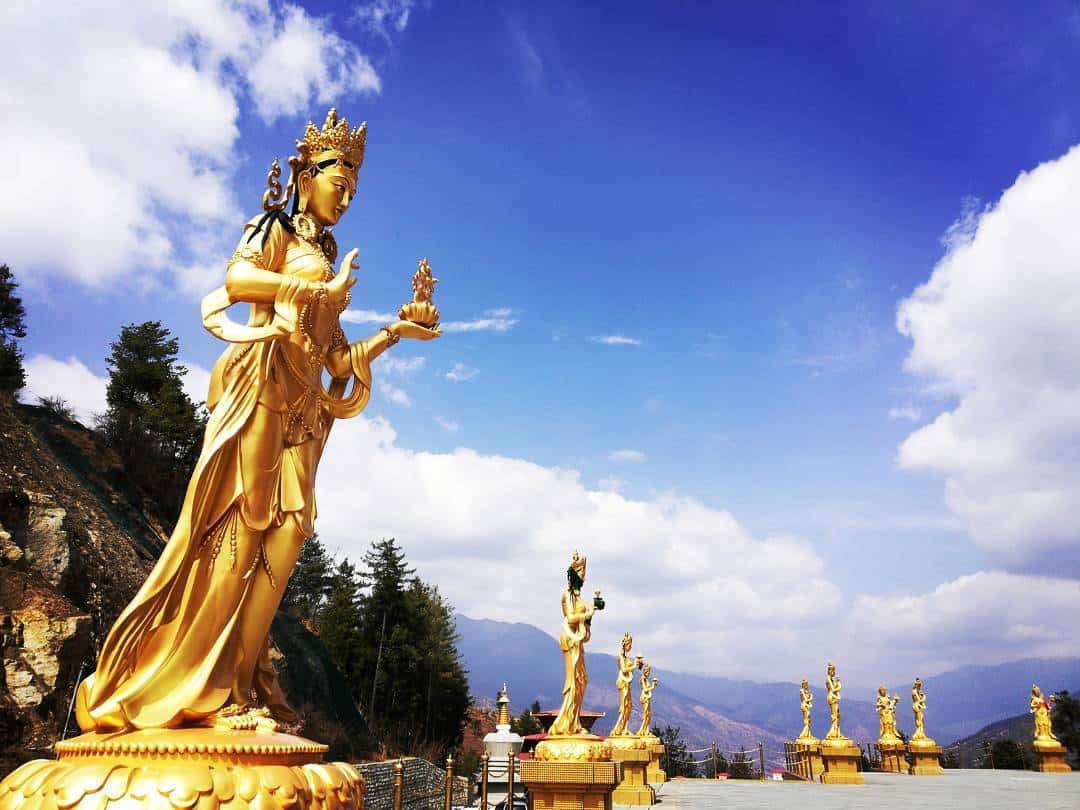 The reasons to visit Bhutan are countless. Its a culturally rich land. Photography by Dipanwita Dass
Best time to visit Bhutan
The best time to visit would depend on what you wish to explore in Bhutan. Generally, spring and fall seasons (March-May and Sept – Nov) are generally considered to be the best time to visit Bhutan. However, since these also coincide with the peak tourist season, I would recommend to avoid it for a Bhutan budget trip.
If you are interested in certain specific activities, here's an overview of what is your best time to visit Bhutan.
Trekking
April, May, September October
The trails are clear and clear blue skies make the treks even more appealing.
Bird Watching
December, January, February
This is a good time to see the endangered black necked crane in Phobjika
Festivals
Bhutan is a land of festivities. Many festivals are celebrated throughout the year in different towns of Bhutan. Some of the most popular ones are:  
Punakha Dromche:  14-17 February 2019 in Panakha
Paro Tshechu – 17-21 March 2019 in Paro
Rhododendron Festival: 19- 21 April 2019 in Thimphu
Haa Summer Festival: 13-14 July 2019 in Haa Valley
Thimphu Tshechu:  8-10 October 2019 in Thimphu
Jambay Lhakhang Drup: 13-16 November 2019  in Bumthang
How to Reach Bhutan from Any International Destination?
Paro International Airport is connected directly with 4 major capital cities – New Delhi, Kathmandu, Singapore City and Bangkok.
From New Delhi
Board a plane till New Delhi from your country. Reach New Delhi and head towards Paro in your connecting flight. You will be asked to pay the transit visa fee at New Delhi.
From Kathmandu
Board a plane till Kathmandu from your country. Reach Kathmandu and head towards Paro via Drukair.
From Singapore
Board a plane till Singapore from your country. Reach Singapore and head towards Paro via Drukair.  Your flight will halt at Kolkata for refuelling. 
From Bangkok
Board a plane till Bangkok from your country. Reach Bangkok and head towards Paro via Drukair.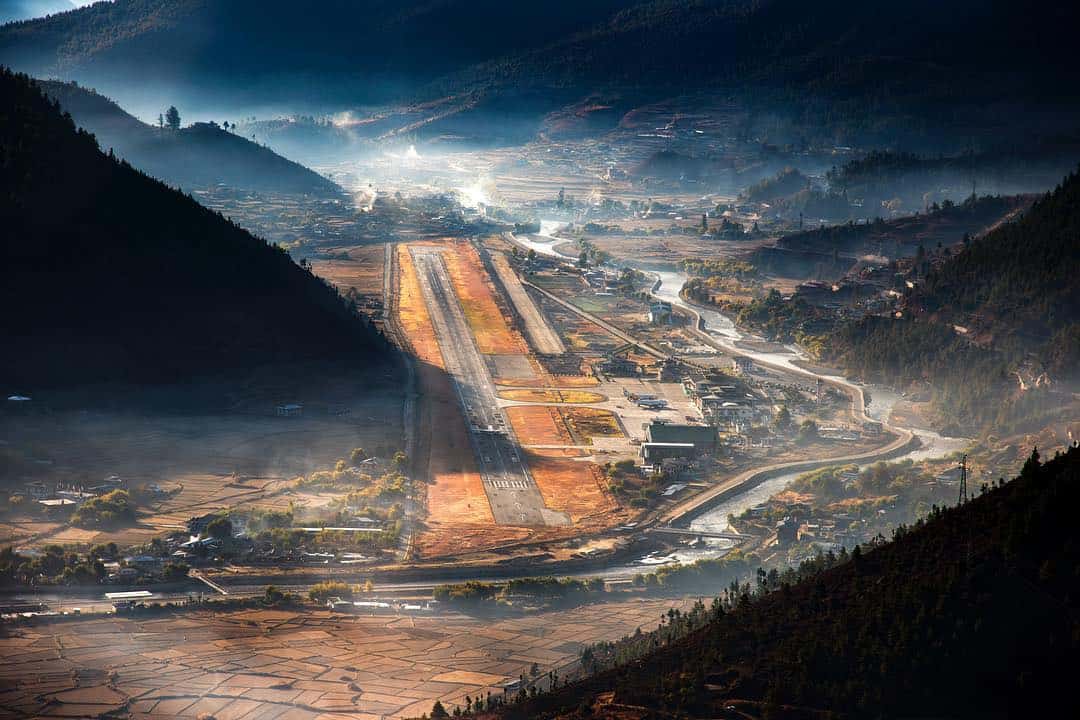 Paro International Airport in aerial view. Photography by Ugyen Dexter
How to Reach Bhutan from India?
There are 3 major ways to reach Bhutan. One can enter Bhutan from 2 towns – Phuentsholing and Paro.
Train
To enter from Phuentsholing, board a train from the place closest to you and reach Hasimara.
Hasimara is the closest Indian train station to India-Bhutan border.
From Hasimara, one can board a rickshaw, taxi or bus to reach Jaigaon which is the Indian town adjoining Phuentsholing.
Flight to Bagdogra
Take a flight to Bagdogra from the airport nearest to you.
Most of the airports have a direct flight to Bagdogra.
From Bagdogra, it is a 3 to 4-hour road journey to Phuentsholing.
Flight to Paro
Travel directly to Paro by flight.
The permit is issued at the Phuentsholing as well as Paro immigration office.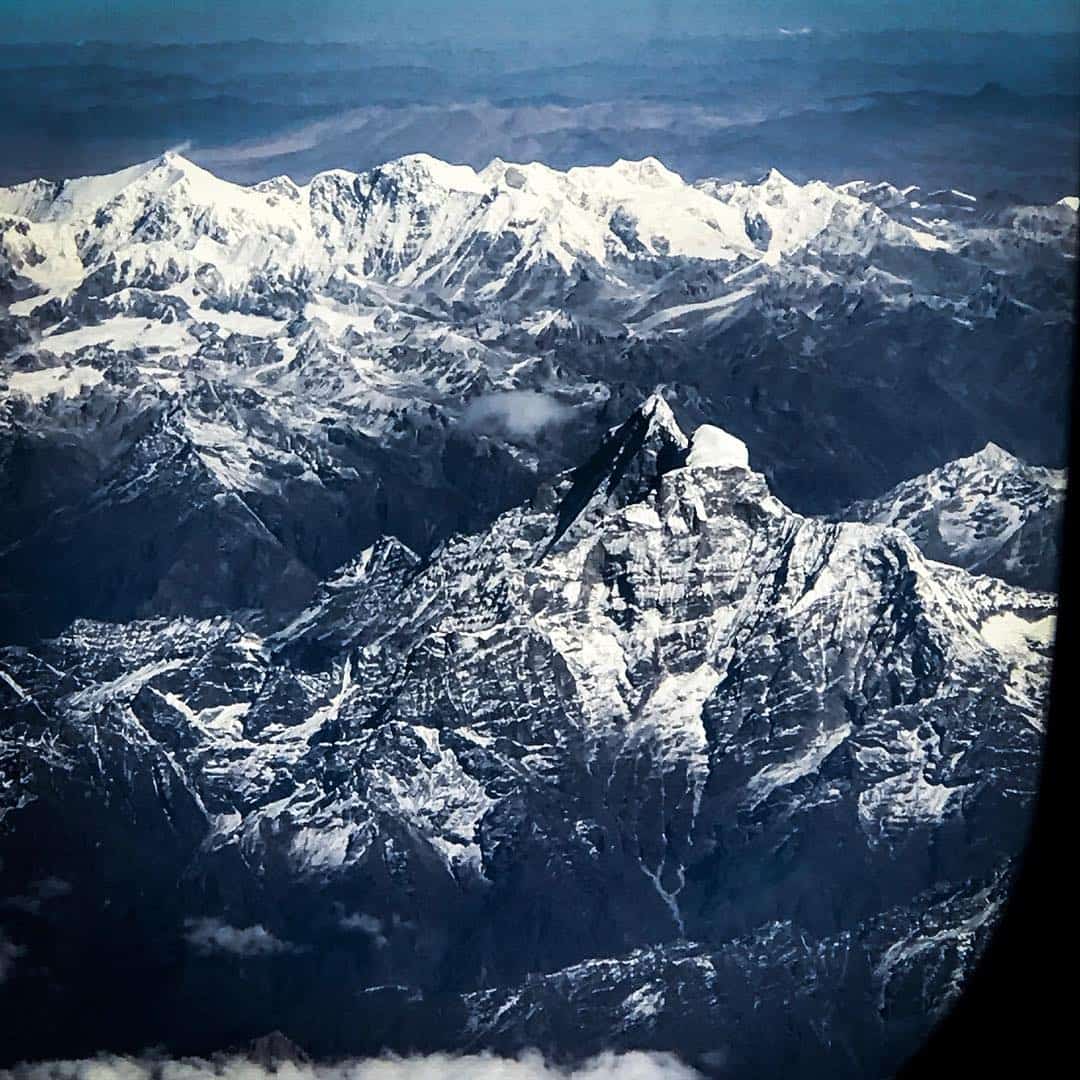 The aerial snow clad view of peaks in Bhutan just before landing. Photography by Sue Tanian
Booking your Flights for Bhutan Budget Trip
For your Bhutan budget trip, try booking from any one of the following portals to book flights. The discounts are good and so are the deals.
Essential Things to Carry on your Bhutan Budget Trip
The following items are a 'must have' for your Bhutan budget trip.
1.      Identity proof
2.      Address proof
3.      Cash. There are not many ATMs in Bhutan.
4.      Woollen garments
5.      Medical kit
6.      College Id (if you're a student). It will help you avail discounts.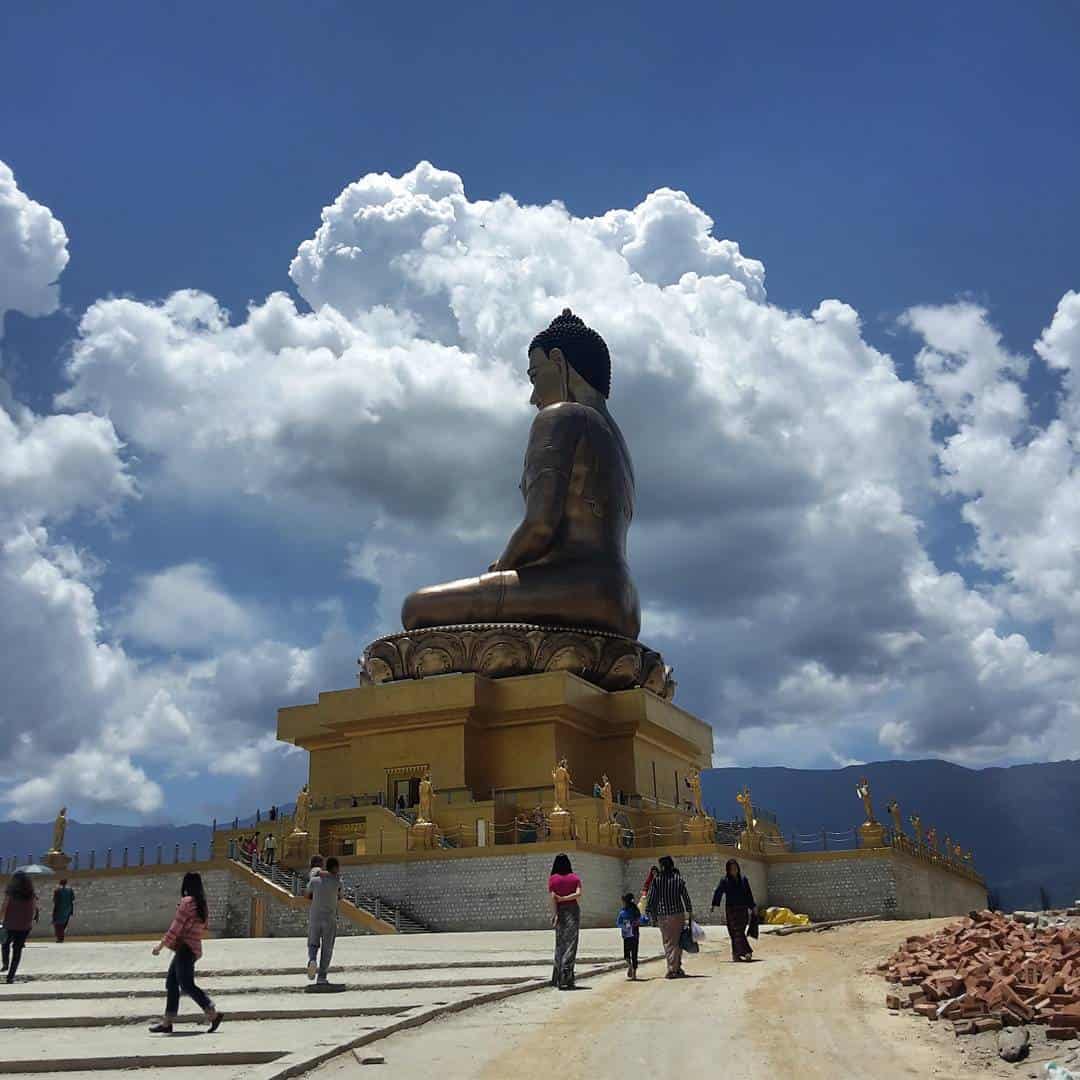 Bhutan stands for everything unique. This is a picture from Buddha Point, Thimphu. Photography by Ryoko Sha
Obtaining Permit and Sim Card
The first thing to do after entering Bhutan is to get a permit from the immigration office. The whole procedure takes around an hour with the help of a local agent and can take up to 2 -3 hours without an agent.
A solo traveller, or a group of travellers less than 4 need to give in writing that they will be solely responsible for any accident.
After taking the permit for your Bhutan budget trip, head to a nearby shop where you can buy a sim card of 'Tashi' company with a balance of 200 minutes and a sufficient data plan for 200 INR.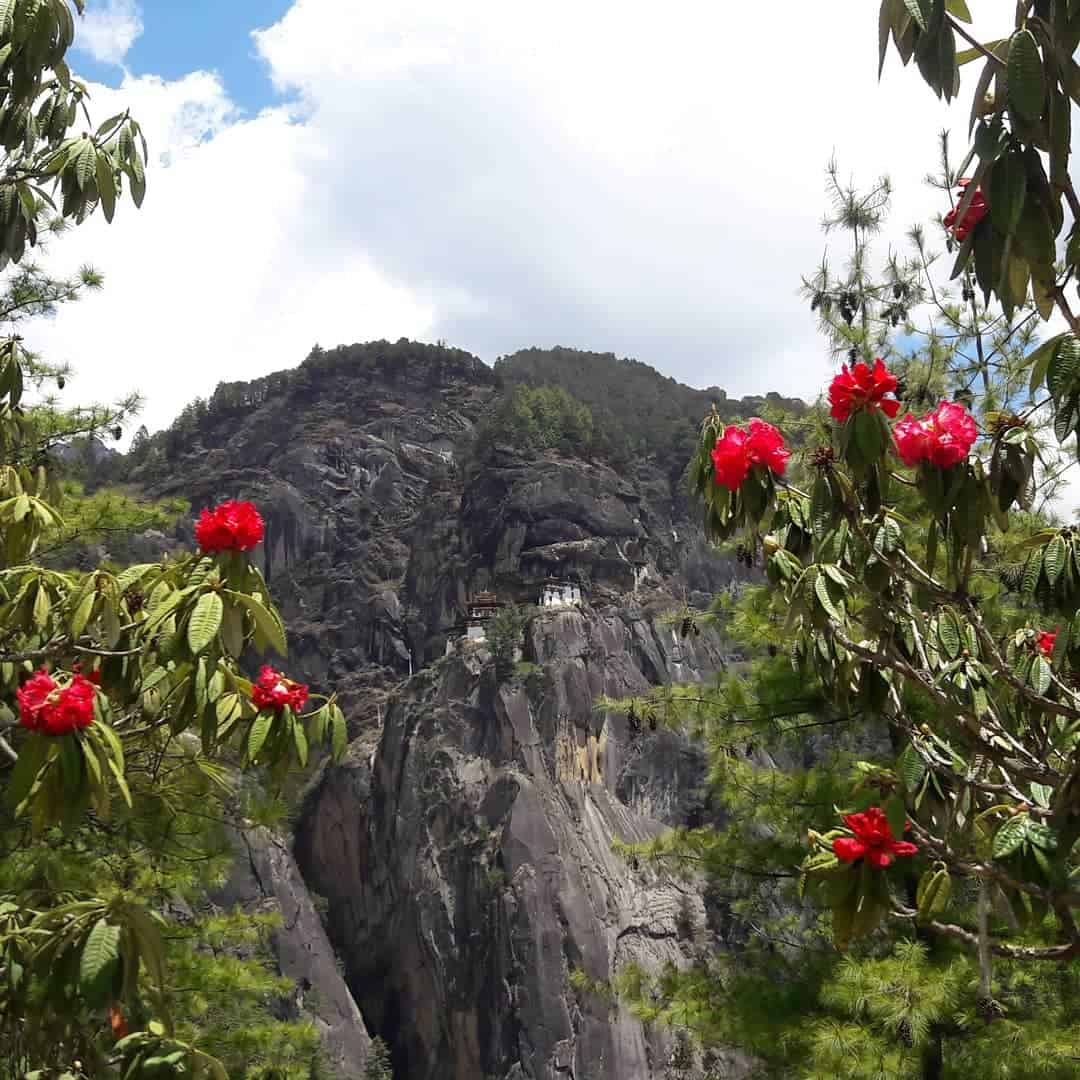 While in Bhutan, make sure to obtain a valid SIM card to stay connected. Photography by Jewel Sangpang
Recommended Volunteer Programs in Bhutan
Due to the stringent (although brilliant) travel policy, Bhutan can be a tad bit expensive for backpackers. This is especially true for backpackers from non-SAARC nations. 
However, planning the ideal budget Bhutan trip is possible by enrolling for a volunteering program. Bhutan sponsors trips (sometimes even 100%) for skilled volunteers. All you have to make sure is that you contribute in their nation building and not be a free loader.
Two of the most recommended volunteer programs for your Bhutan budget trip are –
Volunteer Program & Details
High School Summer Community Service
Location: Thimphu
Duration: 7 days
Work: Volunteers will work with Bhutanese young children. In addition, environmental and community beautification or construction projects around Thimphu will also be looked after.
Film Makers Without Borders
Location: Thimphu
Duration: 1 month
Work: Filmmakers and art educators teach filmmaking, media literacy, and technology skills to budding students in Bhutan.
Major Towns to Visit During your Bhutan Budget Trip
Although the whole of Bhutan is beautiful and worth exploring,  here are the places to visit in Bhutan for first time travellers.
Town & Places to Visit
Phuentsholing
Zangto Pelri Lhakhang
Karbandi Monastery
Bhutan Gate
Paro 
Paro Takstang
Main Street
RinpungDzong
Chele la 
National Museum of Bhutan
Thimphu
Chorten Memorial
National textile Museum
Folk heritage museum
National Library of Bhutan
Tashichho Dzong
 Phobjikha
Gangte Goemba
Nyelung Dechenling
Things to do in Phuentsholing
Phuentsholing is the second largest town of the happy kingdom of Bhutan. It is highly commercialized and serves as the leading trade center of the country. Put it on priority for your Bhutan budget trip.
It is also the entry and exit route between Bhutan and India. The travellers can receive their permits here.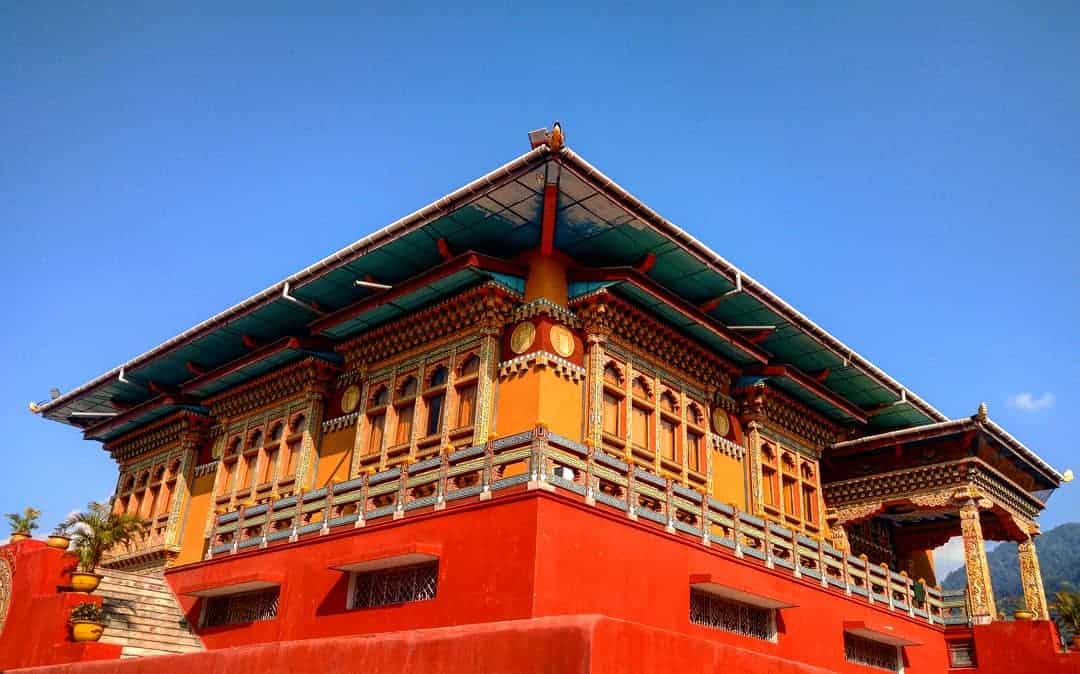 A monastery at Phuentsholing. Photography by Jenes Surin
The places to see in around Phuentsholing are –
Zangto Pelri Lhakhang
Zango Pelri Lhakhang is a sanctimonious place for Buddhists and others alike. The architecture of the place is spectacular. Again a must visit place on your Bhutan budget trip.
It is home to the exact replica of Guru Rinpoche, with eight life-size idols of different manifestations of the revered Guru. Statues of Bodhisattvas, paintings of Lord Buddha and statues of Avalokiteshvarais are things worth seeing.
Inside Zangto Pelri Lhakhang. Photography by Nishan
Karbandi Monastery
A beautiful monastery located at a height of 400 meters. It is at a distance of 4 kms from Phuentsholing bus station. One can see the complete Phuentsholing town from Karbandi Monastery.
The prayer flags at the monastery are symbolic of positivity or chi as it is known. The prayer wheels are for the same. Do spin them around and have faith in the goodness of the place around.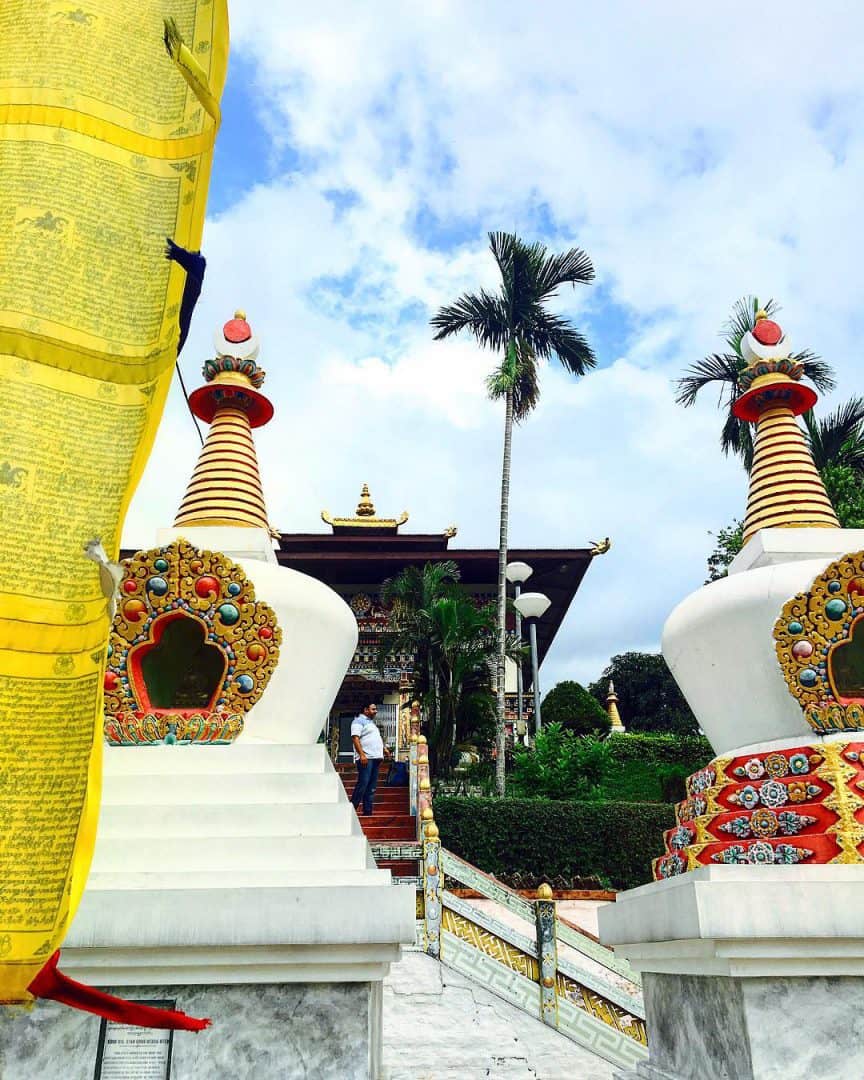 Karbandi Monastery. Photography by Sri Hemand
Bhutan Gate
It is the official gate at the international boundary between India and Bhutan. The architecture of the Bhutan Gate is very aesthetically pleasing.
The Bhutan Gate is close to the immigration office. You can even buy stuff here owing to a large variety of shops.
The Bhutan Gate as seen from the India side of the international border. Photography by Anosh K.S.
Things to do in 

Paro
Paro is a charming town (a valley in essence) that is popular for its religious sites, historic places and culturally rich vibe. 
The territory of Paro extends from the confluence of the Paro Chhu and the Wang Chhu rivers at Chuzom right up till Mount Jomolhari which lies at the Tibetan border to its North. 
The city of Paro from afar. Photography by Adil Afsar
The places to see in around Paro are –
Paro Taktsang
The famous Tigers Nest monastery or Paro Taktsang as it is locally known is located in the high mountains. One needs to hike for about 1.5 hours to reach the top. Porters are also available for some cost. Start early as the counter closes at 10 am.
The climb is gentle but continuous. There is only one café on the way up at around the 50% mark. You need to climb a final of 300 steps to reach the top.
Wear full sleeves with collar and pants to be allowed to enter the monastery. Nothing except a water bottle is permitted in the Monastery.
Also Useful: 
All you need to know about visiting Bhutan's Tiger's Nest Monastery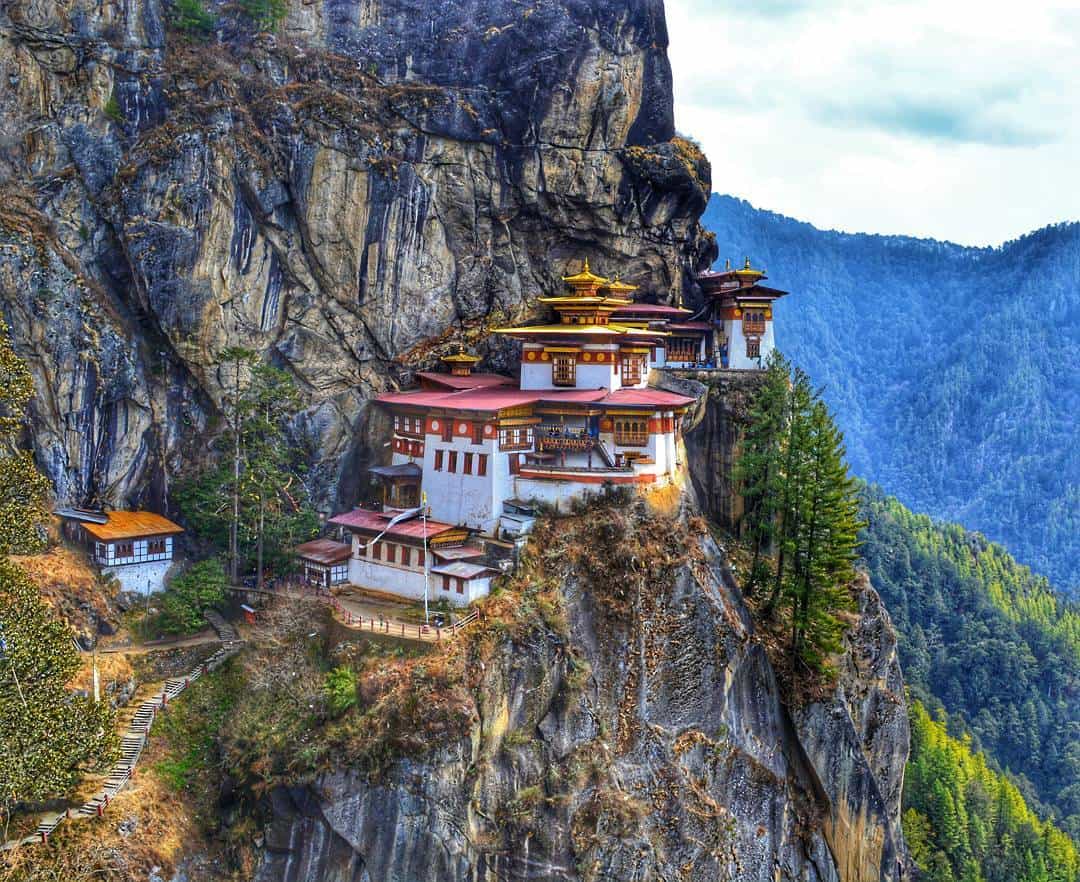 The magnificent Tiger Nest Monastery standing tall on a cliff. Photography by Nishant Shekhar
Main Street
The Main Street in Paro has beautiful traditional wooden structures along its side and hosts a variety of shops as well. You can buy a few native items from here.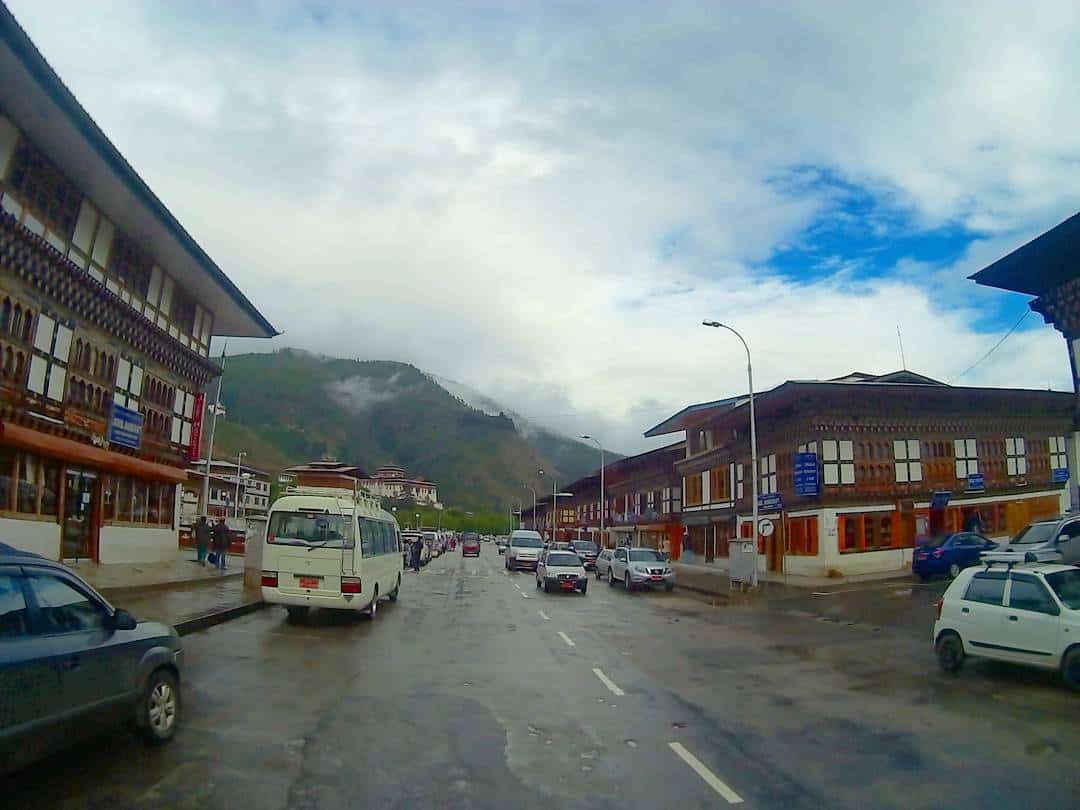 The Main Street at Paro. Photography by Ameya Sirsat
Rinpung Dzong
Rinchen Pung Dzong or popularly known as Rinpung Dzong is a fortress. In fact the name itself means, "Fortress on a heap of jewels' in the native language. Historically used to defend Paro Valley from foreign invasions.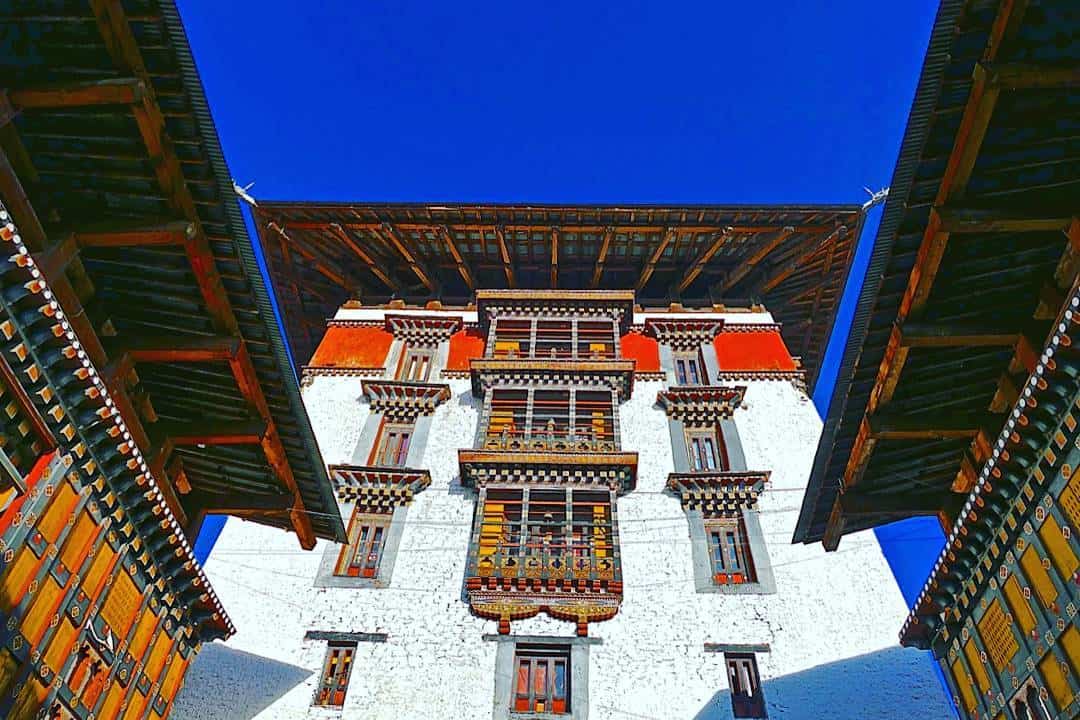 Inside the premises of Rinchen Pung Dzong. Photography by Milica Grujic
Chele la 
Chele La Pass separates Haa from Paro valley. The pass lies at an elevation of 3810 metres and is one of the highest motorable pass in Bhutan. The drive till here is beautiful from Paro. One can see the dense green temperate forests all around.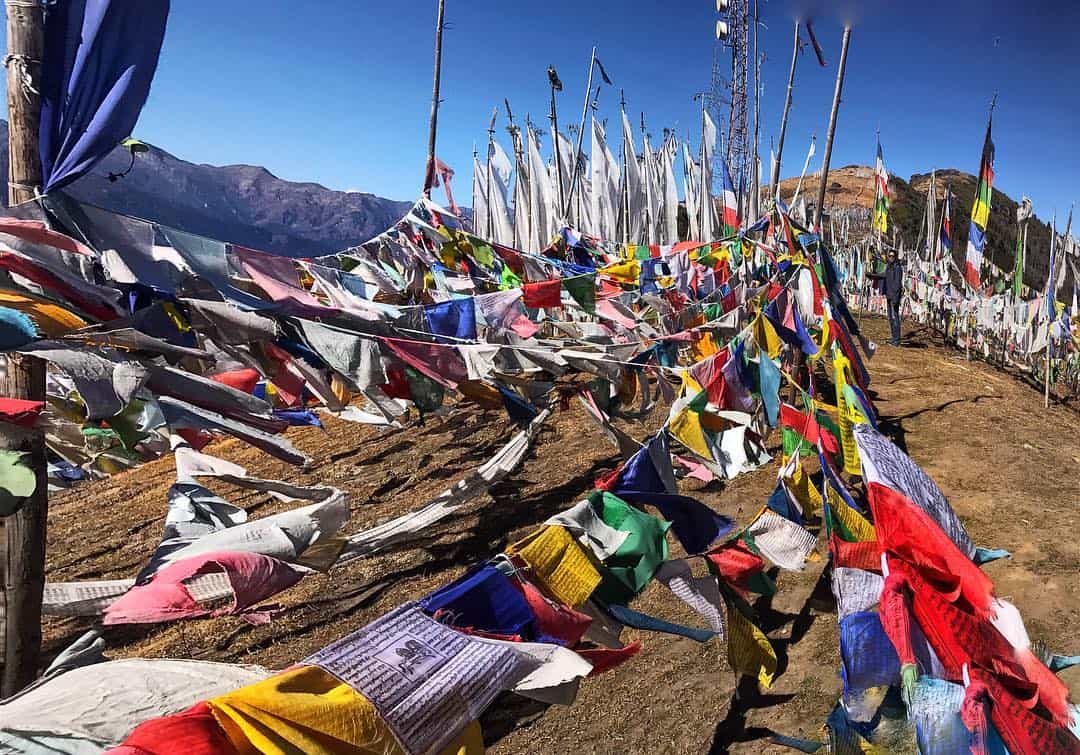 Chela La Pass. Photography by Saran Baskar
National Museum of Bhutan
The building turned into the National Museum of Bhutan is in the form of a conch shell. The display here is impressive and is reflective of the rich cultural past o Bhutan. There also happens to be a Natural and Heritage Gallery here.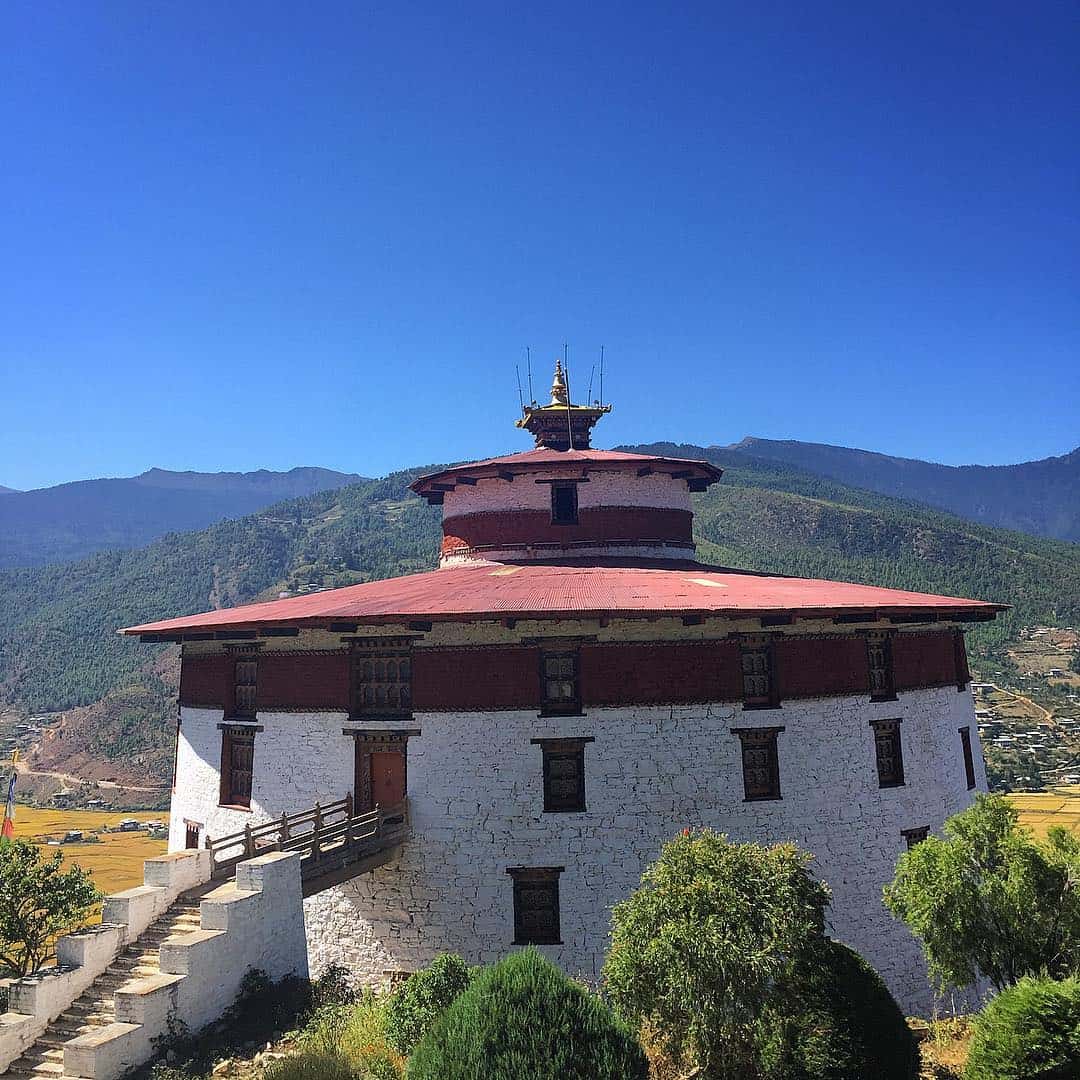 National Museum of Bhutan. Photography by Kunal Dhane Sha
Things to do in 

Thimphu
 Thimphu is not only the charming capital city of Bhutan but also its largest city. It is a rich combination of traditional and contemporary culture.
In addition to its traditional attractions, it also hosts cafes, nightclubs and restaurants. Thimphu should certainly be on your Bhutan budget trip itinerary. 



The places to see in around Thimphu are –
Chorten Memorial
A place of daily worship for many, the Chorten Memorial is a large Tibetan religious structure. Its richly painted annexes face the cardinal directions. It has mandalas and statues crafted on it.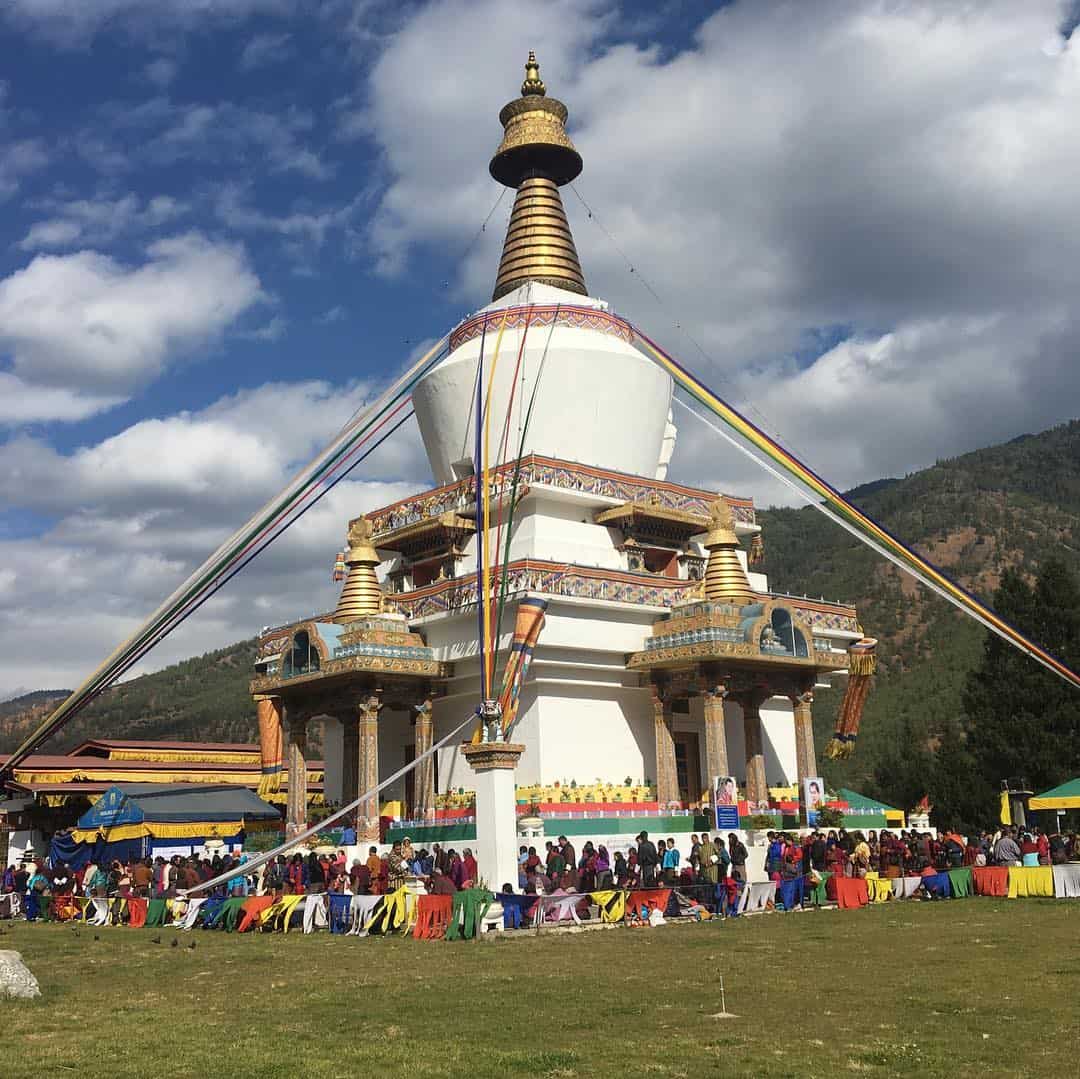 Chorten Memorial. Photography by Gakey Namgyel
National Textile Museum
Operated officially by the National Commission for Cultural Affairs, the National Textile Museum displays and promotes the textile industry of Bhutan. The achievements in textiles are also put to the fore.
A unique fabric and pattern displayed at the National Textile Museum. Photography by Jimpth
Folk Heritage Museum
The Folk Heritage Museum gives a traveler an insight into the traditional Bhutanese way of living and culture. In addition to artifacts, it also displays an wide collection of  household objects, tools and equipment.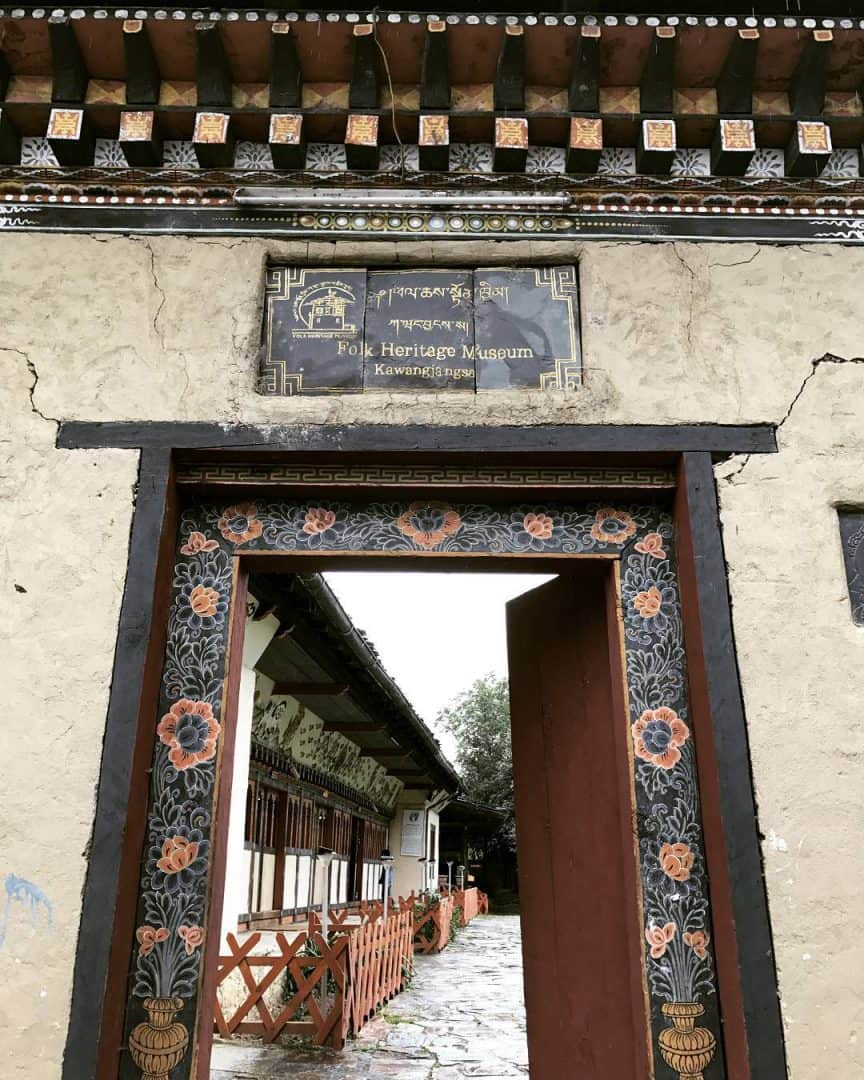 Entrance to the Folk Heritage Museum. Photography by Gautam Rajan
National Library of Bhutan
The National Library of Bhutan preserves the ancient Dzongkha and Tibetan texts. It comprises of a number of ancient books and manuscripts. The architecture of the building is appealing. The National museum of Bhutan has the world's largest book.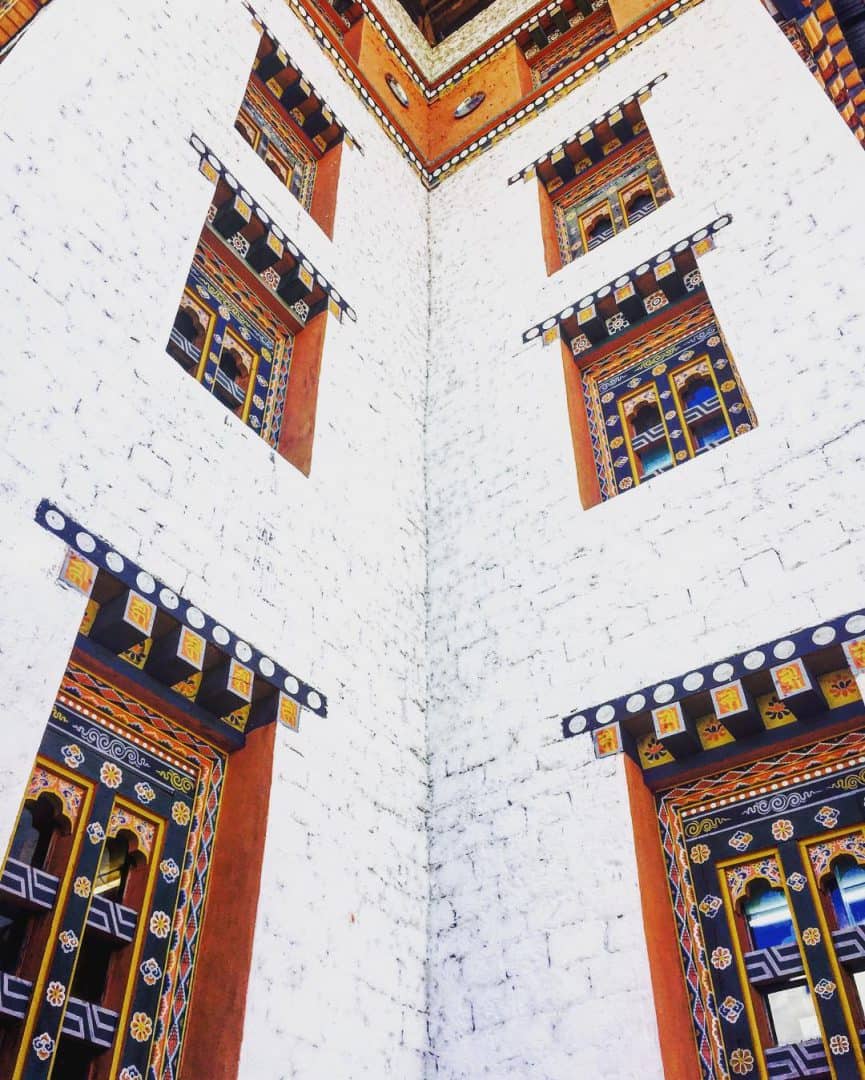 The National Library of Bhutan. Photography by Ame Heureuse
Tashichho Dzong
In the Tashichho Dzong,  the king and queen of Bhutan live. A point to note is that, it is open for visitors only after 4.30 pm for 1 hour.
Things to do in Phobjikha
Phobjikha is actually a valley. Glacial valley to be precise. It is extremely beautiful and forms a natural habitat to Black Neck Cranes, deers, leopards, red foxes etc.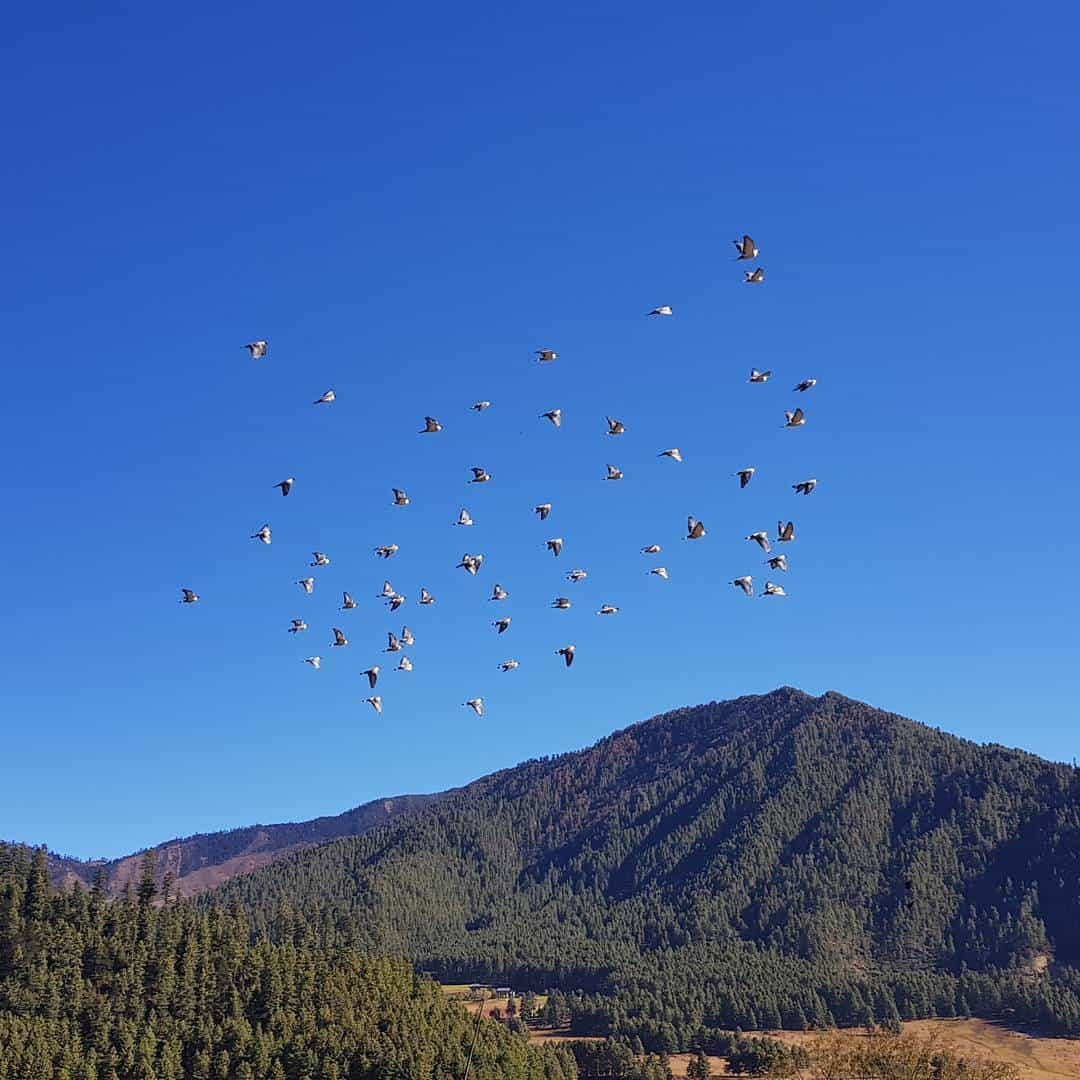 Black Neck Cranes flying high in Phobjikha Valley. Photography by Kanai Das Thakur
The places to see in around Phobjikha are –
Gangte Goemba
Gangte Goemba is a large monastery that overlooks nature. The premises consists of a central goemba, quarters for monks, a guesthouse and meditation centres.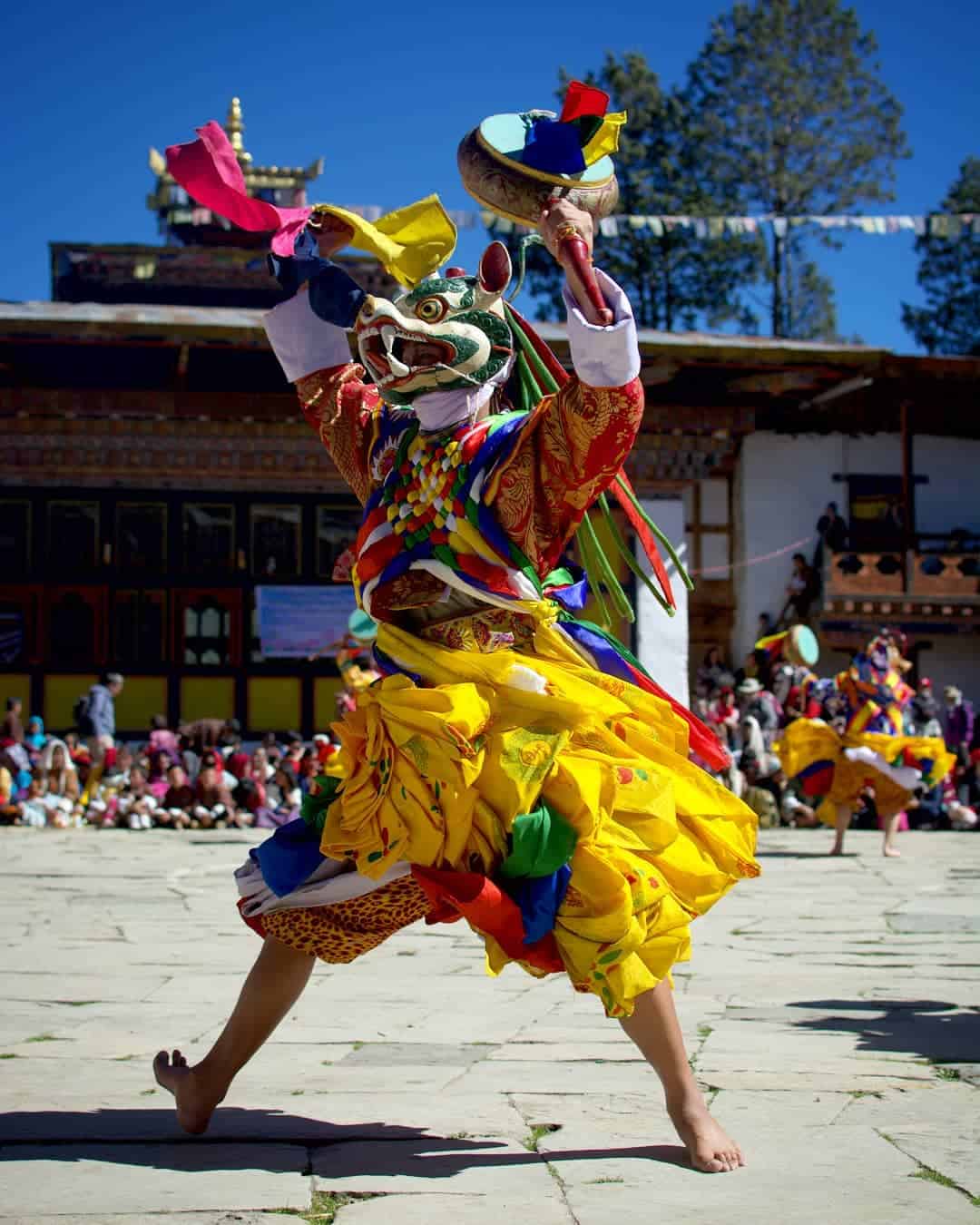 A masked dancer at Gangte Koemba. Photography by Shiv
Nyelung Dechenling
Nyelung Dechenling is a temple. It is one of the 8 residences of Nyingma Dzogchen master Longchen Rabjam (Longchenpa).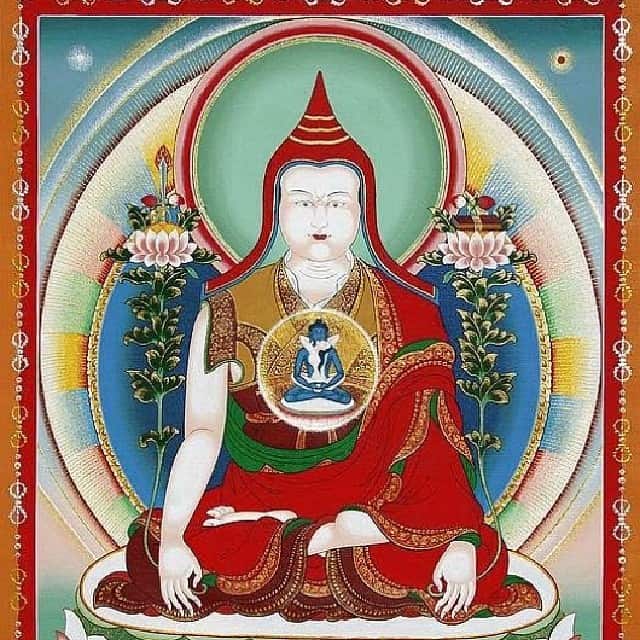 Aesthetic inscription of Longchenpa. Photography by Rigpa
Recommended Food for your Bhutan Backpacking Trip 
Ema Datshi
Ingredients: Chilly and cheese
Ema Datshi is a national dish of Bhutan and one of the most famous ones as well.
Kewa Datshi
Ingredients:  Potato and cheese
It is a related dish to Ema Datshi where potatoes are substituted for chilly
Phaksha Paa
Ingredients:  Red chillies and pork
In this dish slices of pork is stir-fried with red chillies and vegetables. It can be eaten with rice.
Jasha Maru
Ingredients:  Spicy chicken
It is a great chicken curry with excellent ginger flavour
Arra/Ara/Arang and Chang/ Chaang
These are traditional and Local alcoholic drinks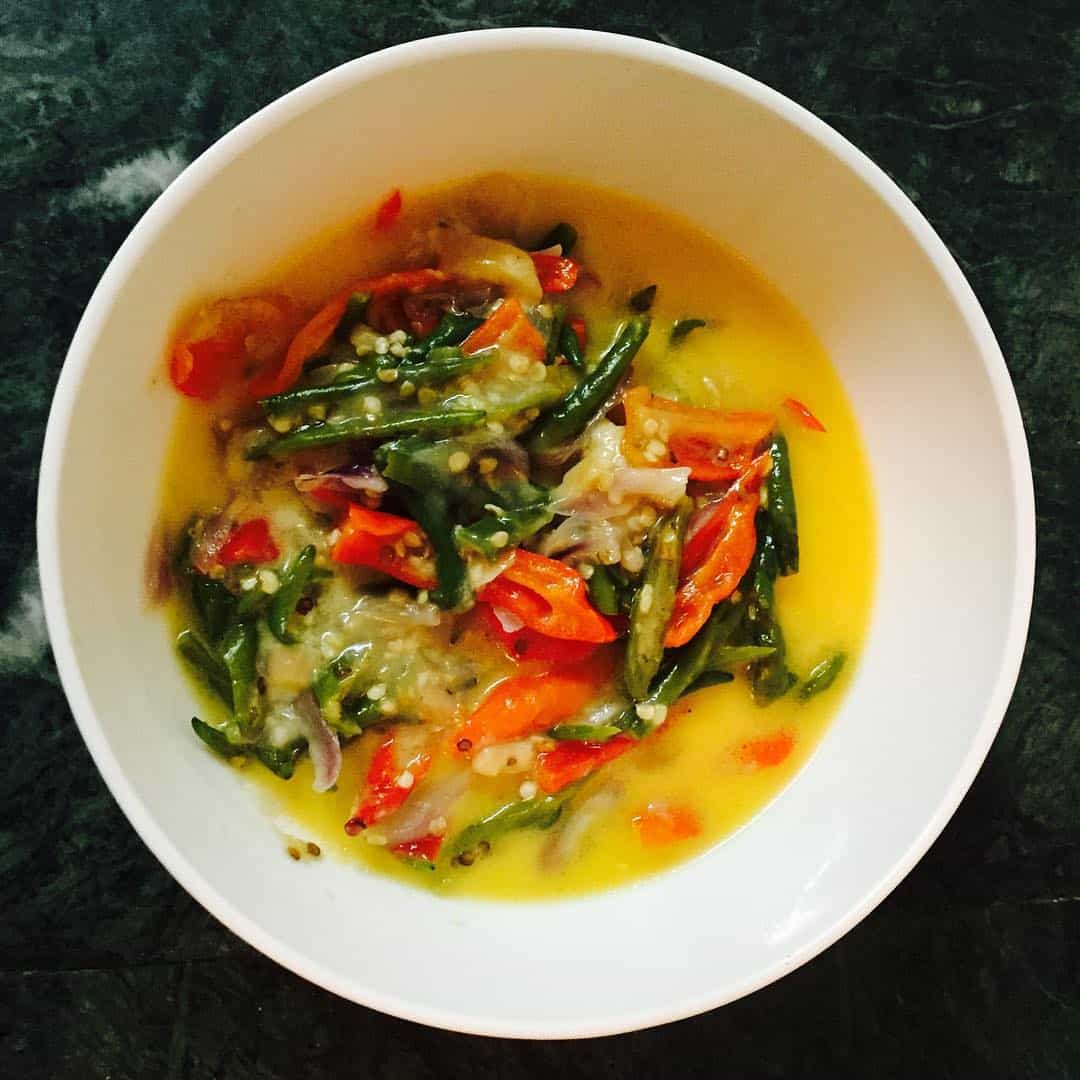 Ema Datshi. Photography by Chotsho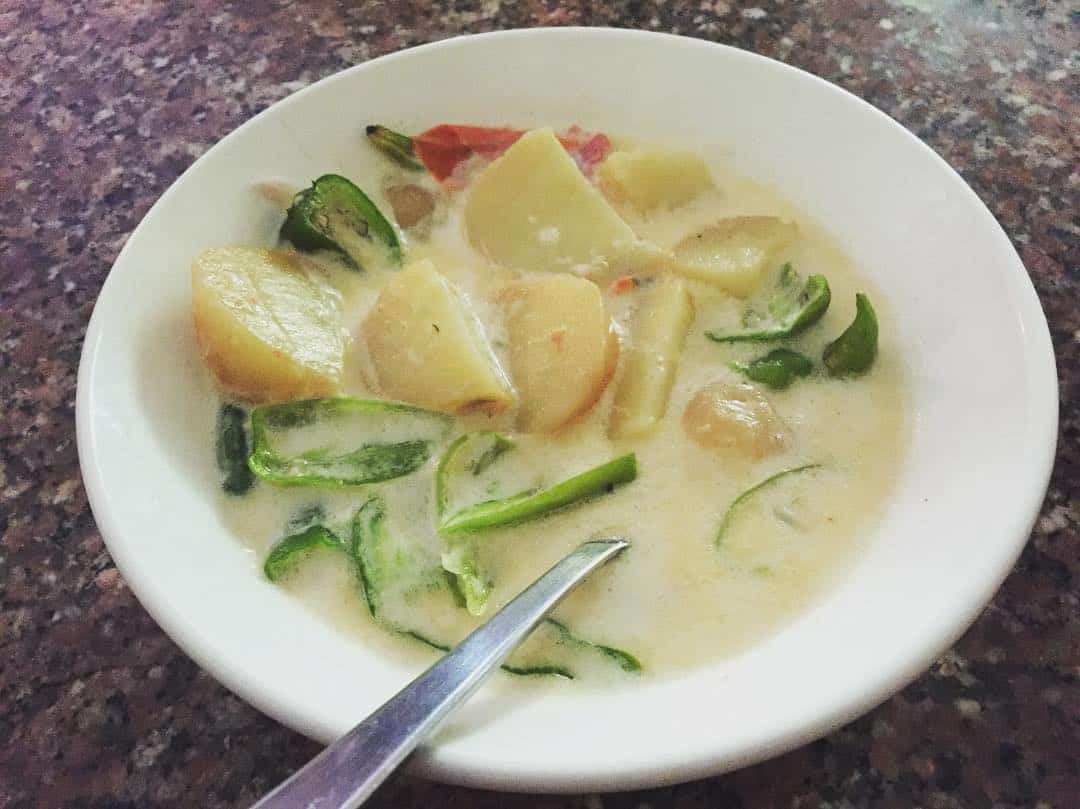 Kewa Datshi. Photography by Shweta Gujaran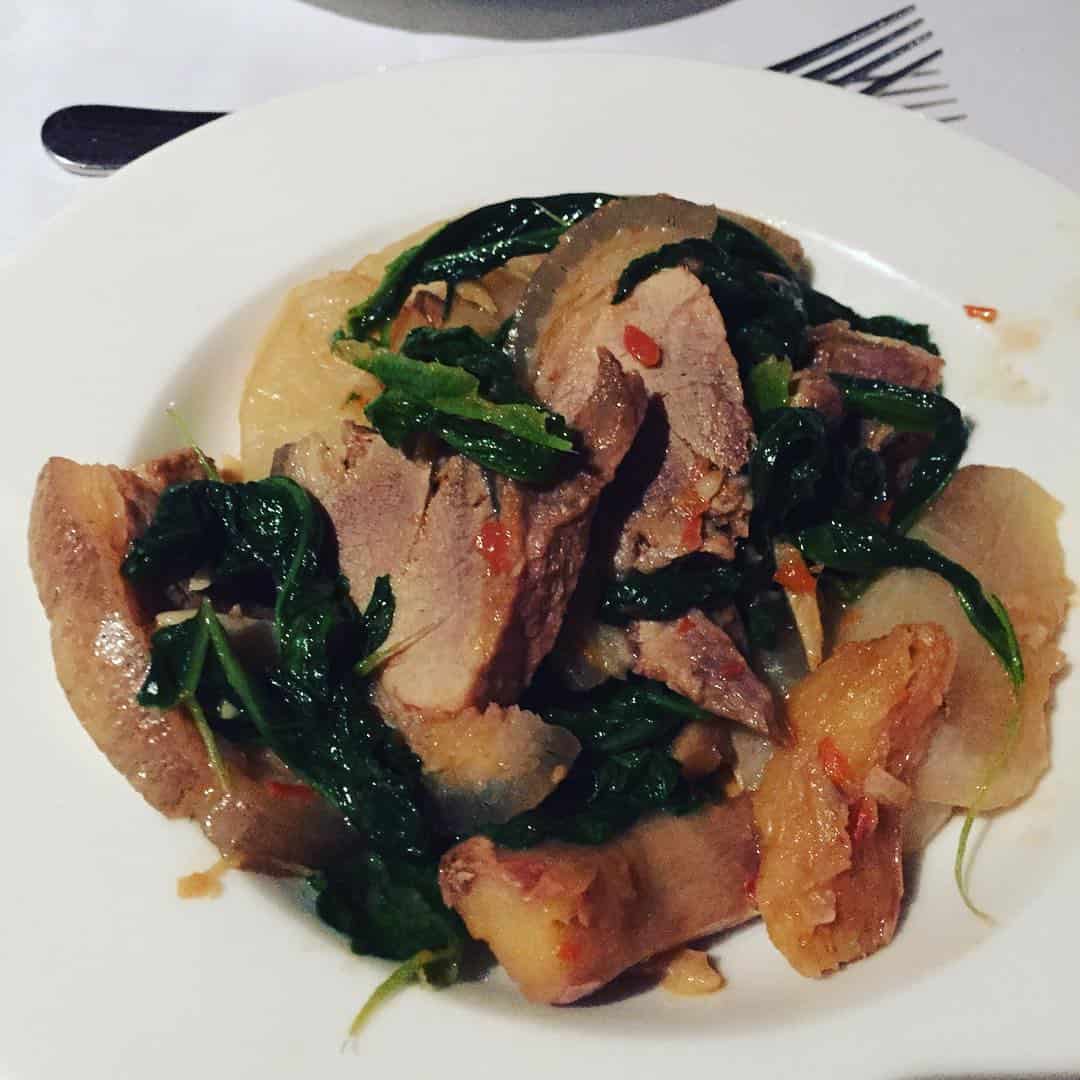 Phaksha Paa. Photography by Emy Casaletti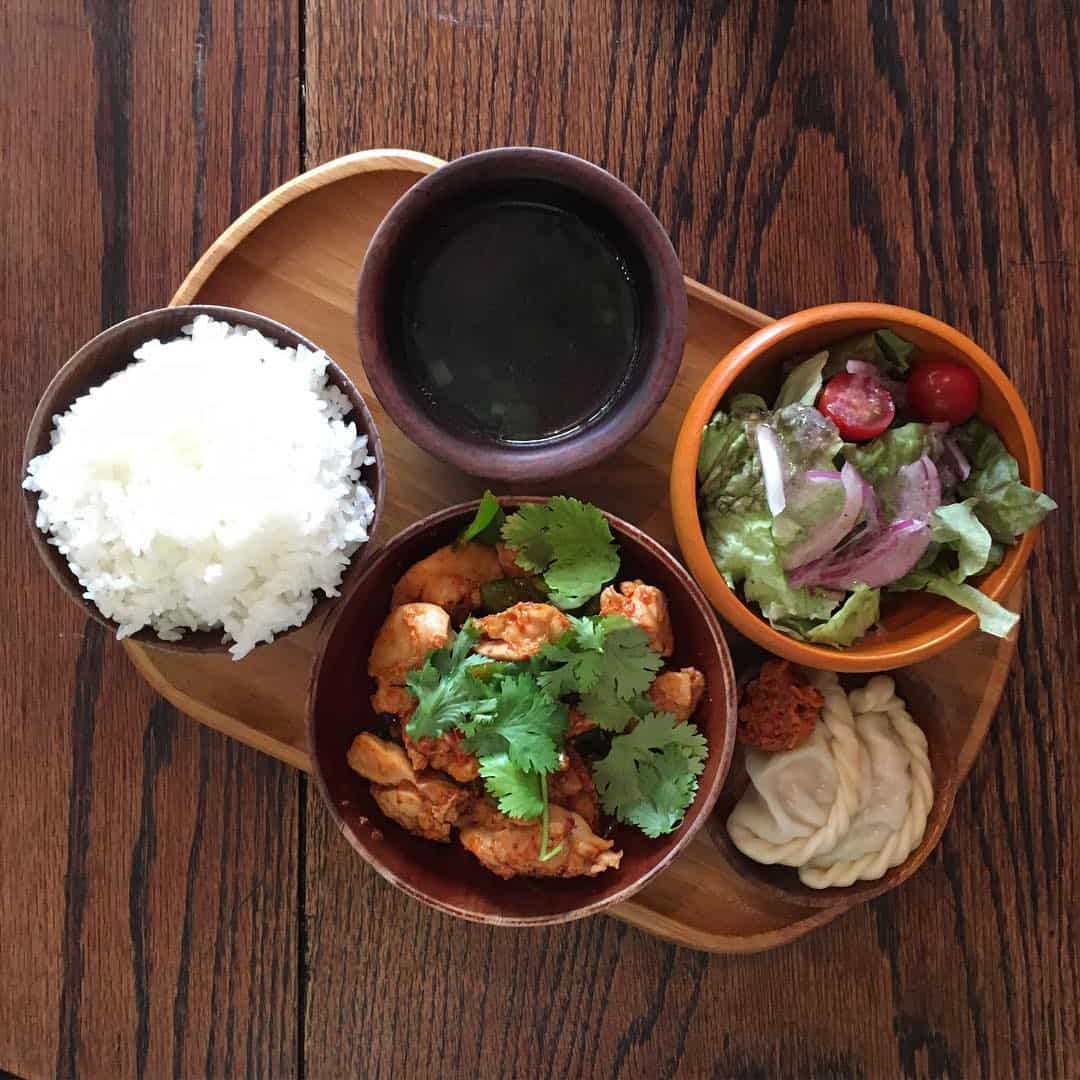 Jasha Maru. Photography by Taichi Kamu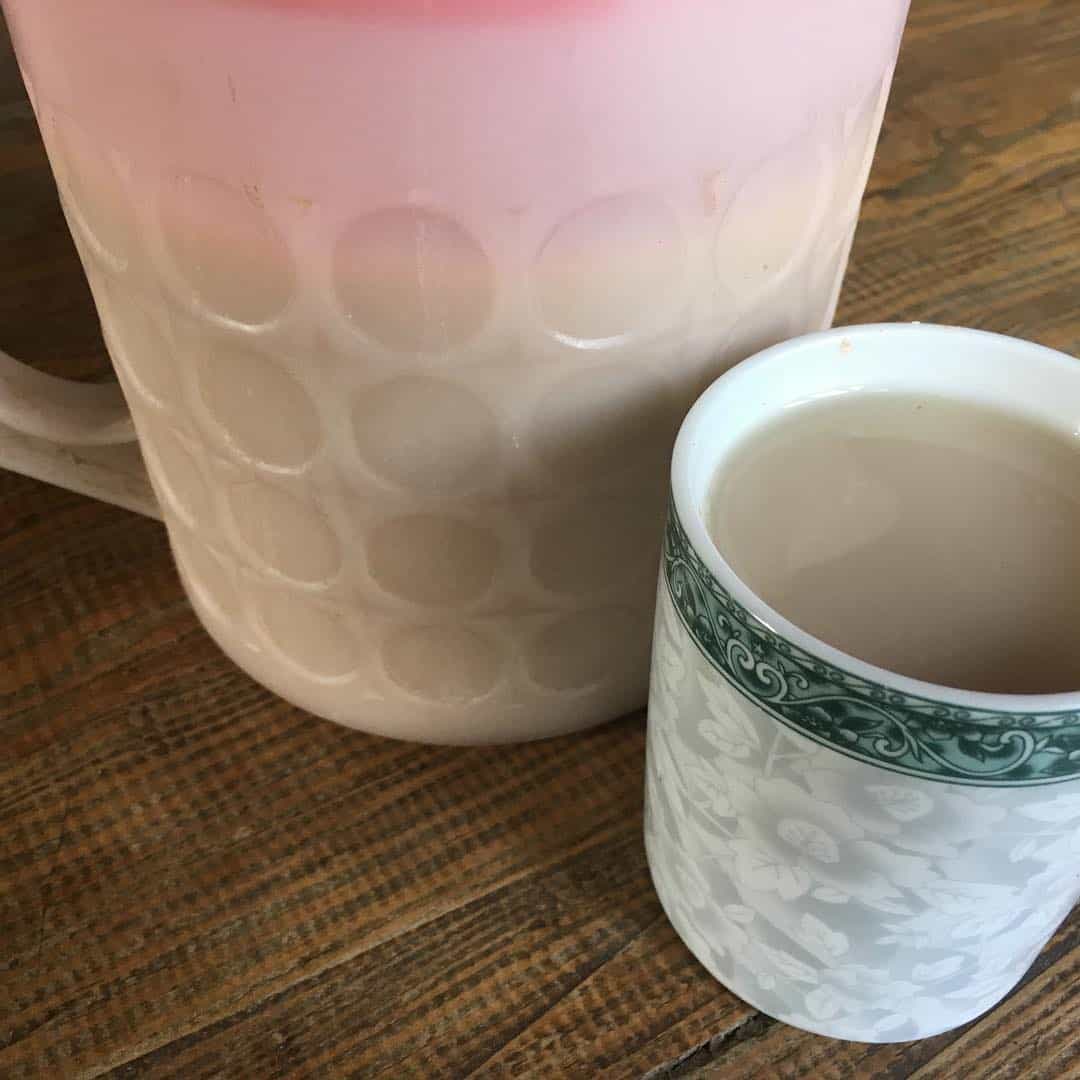 Chaang. Photography by Chotsho
Cost of Eating Meals During your Bhutan Budget Trip
Most travelers have their meals covered in the pre-paid travel plan before entering Bhutan. Once you visit eating places, your guide will sign a receipt to the owner. He will be reimbursed by the Bhutanese Government later on. In case you order something lavish and alcohol, you will have to pay extra.
Good thing is that food is not quite expensive in Bhutan. You can get a decent meal even outside your travel plan for about 100-250 INR or lets say about $3-$5.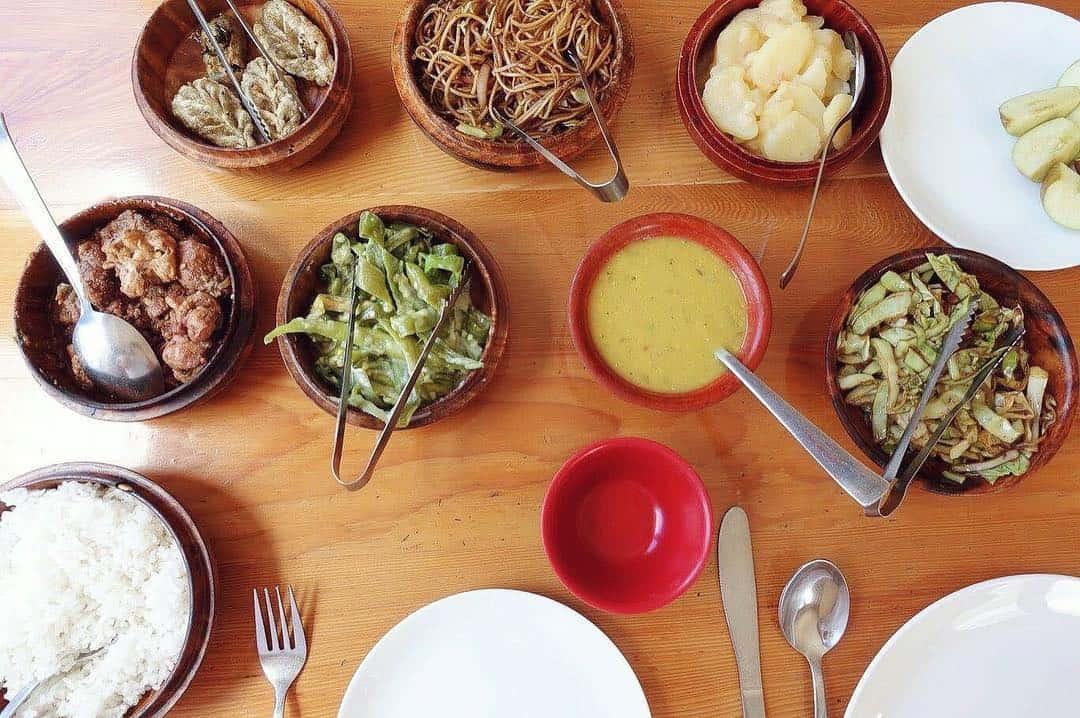 Bhutan will become one of the first nations in the world to produce 100% organic vegetables. Photography by Risa
How to Minimize Cost During your Bhutan Budget Trip?
There are various ways to cut down expenses during your Bhutan budget trip. Remember traveling is about exploration and not spending huge bucks.
Invest a lot of time in planning your Bhutan budget trip. The more time you devote to planning

, the more clarity you'll have regarding saving money.
Use public transport once in Bhutan. It will help you minimize costs effectively.
Try booking accommodation places that are near major towns. It will help you save both time and money.
Avoid

travelling solo. Travel in groups of 4 or more. This will help you cut down on the surcharge on stay.
 Save money by not consuming exotic beverages and alcohol. Go for local drinks and food items.
 Avoid shopping too much. Travel isn't about buying stuff. It's about exploration.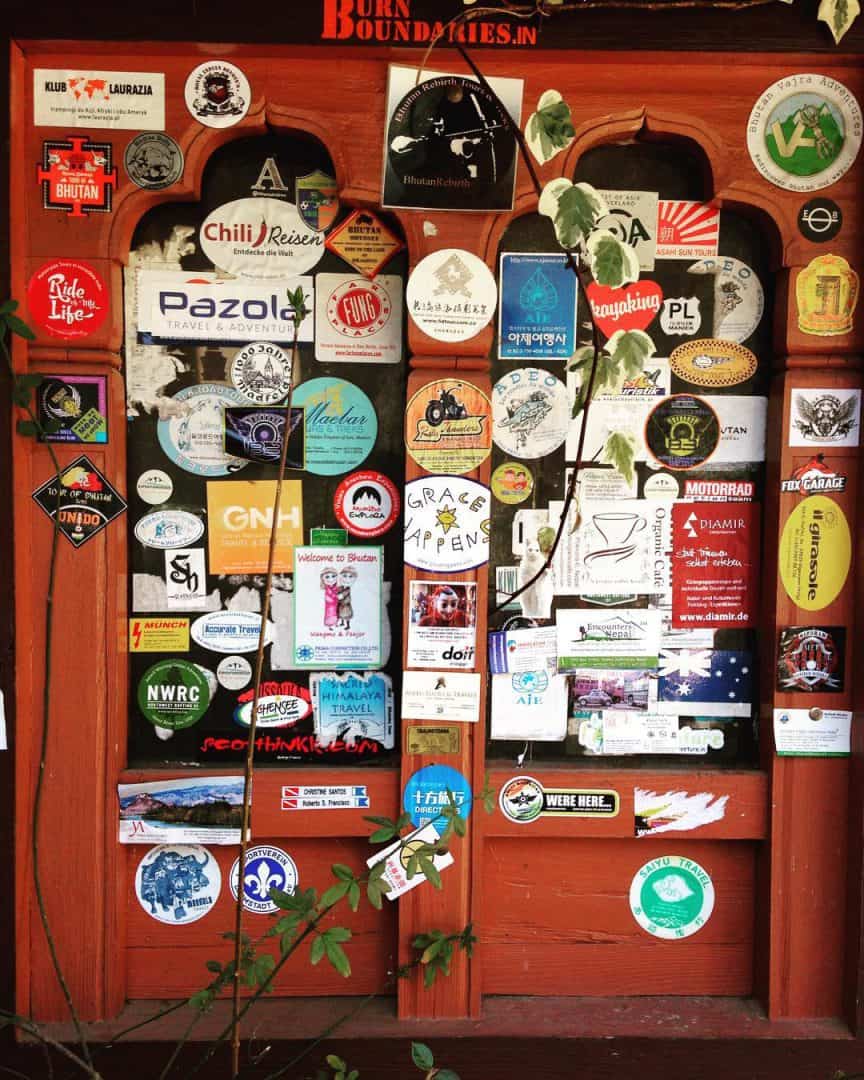 The Door of Memories at Tiger Nest. Create special memories in Bhutan. Photography by Kamal Tanwani
Bhutan Budget Trip: An Insight to My Expenses
Here's a little break down of my expenses of my Bhutan budget trip. The figures will help you plan your trip and manage costs.
Train Journey
(Mumbai, Lokmanya Tilak Terminals (LTT) to Hasimara (HSA) via Kamakhya Express)
700 INR for sleeper class to 2500 INR for 2 tier AC
Internal transport
25 INR for the public bus. 50 to 100 INR for a rickshaw.
Accommodation per day
1000 INR
Breakfast
300 INR
Lunch
250 INR
Dinner
250 INR
Snacks
300 INR
Public Transport from Phuentsholing to Paro
250 INR
Public Transport from Paro to Thimphu
50 INR
Public Transport from Thimphu to Phuentsholing
250 INR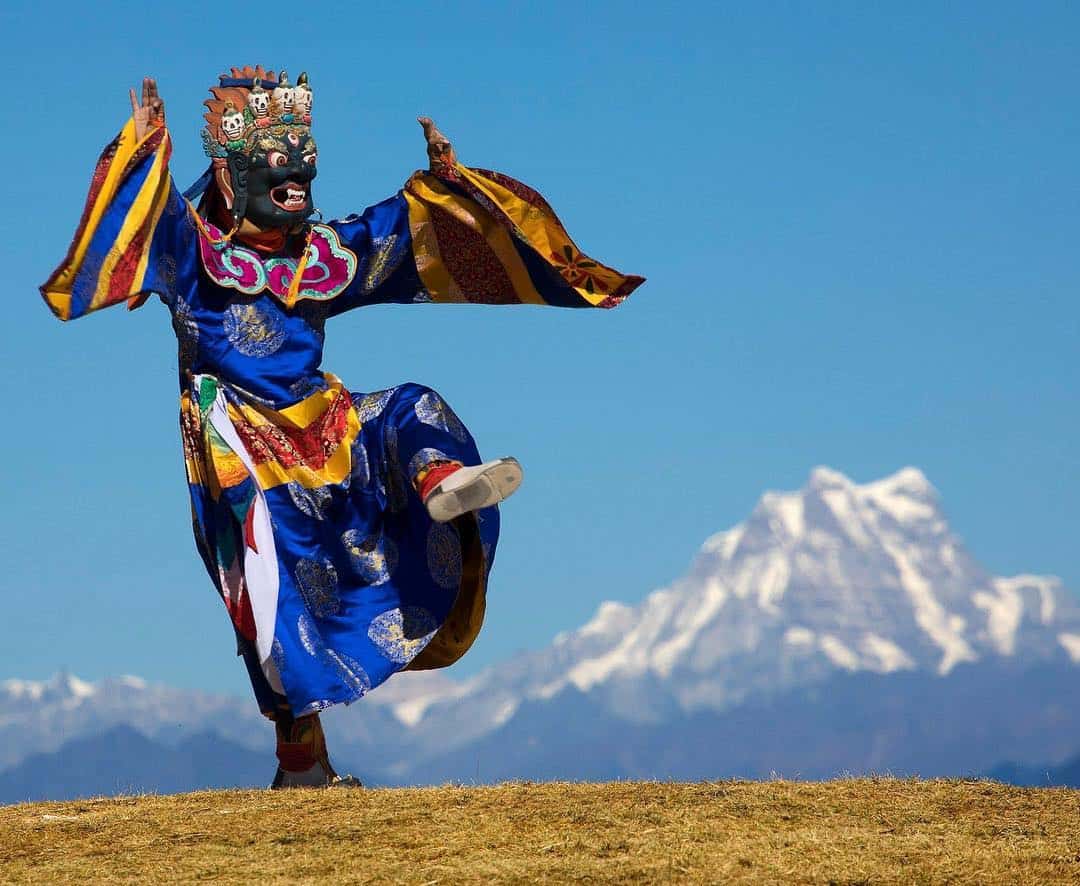 Bhutanese people are known for religiously celebrating each festival. Photography by Doctor Bobster
General Tips for Bhutan Budget Trip
Carry Cash. ATMs are only in the main towns in Bhutan and these also aren't completely reliable.
Carry some warm clothes regardless of the season you are visiting Bhutan.
Photography might be prohibited in certain areas like Dzongs, monasteries, temples, or any religious institutions.

Enquire before to start clicking.
Bhutan with its rich culture and heritage along with the blend of nature and perfect people makes it a surreal and exotic country for travelling. I've undertaken my Bhutan budget trip and explored a new place. You should visit it too.
Happy Wayfaring 🙂
ABOUT THE AUTHOR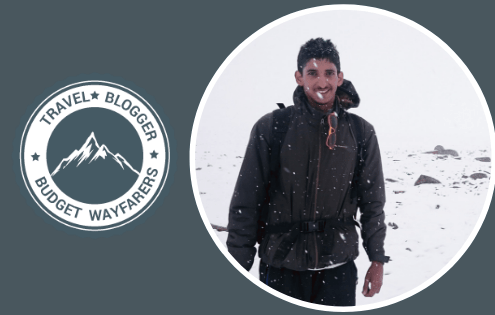 Nihar Sabnis
Nihar Sabnis is a passionate Travel Blogger, an innovator and also an astronomer. He is an ardent trekker having completed 4 challenging Himalayan treks. One of the feats achieved was reigning supreme on a high altitude trek. A travel enthusiast and philanthropist, Nihar pursued a solo backpacking budget venture to Bhutan during which he had 108 intense conversations. In addition to being a backpacker, Nihar also happens to be a cyclist and a professional badminton player. He is also the Founder of 'Bigger Infinities' – A creative collaboration Platform. All in all, he is a peaceful and happy soul.
BUDGET WAYFARERS
https://www.budgetwayfarers.com/wp-content/uploads/2018/05/bhutan-budget-trip-min.png
315
560
Budget Wayfarers
https://www.budgetwayfarers.com/wp-content/uploads/2018/04/1200X800.png
Budget Wayfarers
2019-01-30 19:00:09
2019-02-22 19:47:33
A Backpacking Trip to Bhutan: The Land of Happy People