Best things to buy in Grand Bazaar include a variety of items. Shops in Grand Bazaar serve the most delightful things that a visitor wants to buy. This place is buzzing with visitors and has around 4000 shops – some under a cover and some outside in the open area.
Grand Bazaar receives thousands of visitors daily. They include not just the local people but travelers from far and wide. This market is a haven for shopaholics. Everybody shopping here keenly looks for the best things to buy in Grand Bazaar. After all, this place offers you a wide range of clothes, teas, herbal products, handbags, jewelry, food items, spices and what not.
Don't allow the huge crowds here to scare you off. Instead, enjoy your visit here. This market is unique is so many ways and is sprawling with such amazing things. Grand Bazaar is also one of the best places to buy souvenirs for your loved ones.  Your friends and family would want to visit Istanbul just for visiting the lovely Grand Bazaar.
I've stayed in Turkey for quite some time and am a die hard shopaholic. I like stuff that is unique to a region. Hence, in my current blog, I will share everything I know about the best things to buy in Grand Bazaar and will also share my experience as a visitor.
In my current blog, I will elaborate on the best things to buy at Grand Bazaar, especially for first time visitors.
Also useful:
The complete guide to souvenir shopping in Turkey
The complete shopping guide for the city of Istanbul
Best Things to Buy in Grand Bazaar Istanbul
Grand Bazaar comprises such a huge variety of things and shops that picking just a few items is difficult. You need to stay for a while in Istanbul to understand the beautiful things being sold in Grand Bazaar.
Since, I had the opportunity to spend some quality time in the region, I would surely recommend the following as the best things to buy in Grand Bazaar as a first time visitor.
Spices
Turkish handmade soaps
Turkish lamps
Lokum (Turkish delight)
Ceramic
Magnets
Turkish chai (tea)
Turkish Kahve (coffee)
Jewelry
Leather
Antique items
Scarves and neck ties
Carpets and rugs
Cool and quirky lighters
Istanbul embroidered caps, hoodies and sweatshirts



Grand Bazaar is one of the oldest markets, not just of Istanbul but the entire world. It has a lot of history to it. That is why this place comes across as unique to visitors.
One of the good things about this market place is that you can find almost everything here.
Before I proceed further, here are some basic details that will help you as a traveler.
How to Reach Grand Bazaar ?
Grand Bazaar is situated in the Fatih district. You can take the metro named T1 Kabatasand get down at Beyazit station. There will be an announcement in English about the same. You can easily walk to the main entrance of Grand bazaar from here.
Timings of Grand Bazaar
The Grand Bazaar is open all days except Sundays from 9 a.m. to 8 p.m.
What is the Story Behind Grand Bazaar ?
Since Grand Bazaar has around four thousand shops, there is a lot of stuff that can be bought here. Owing to the hugeness of this place, the footfalls and hence the visitors here are really high.
Owing to the large number of shops and visitors, this place gets really crowded but still remains majestic. Hence, it gets its rightfully earned name of Grand Bazaar.
Safety of Travelers at Grand Bazaar
The Grand Bazaar has shopkeepers that might appear cheesy at first but they don't mean ill for you. It's just a marketing gimmick. So do not take offence to what they tell you.
As a solo traveler (especially women), make sure you take charge of yourself and stay alert at all times. Stay focused on the best things to buy at Grand Bazaar. Make informed choices, explore well and then get back to your hotel in time.
You can also go in for customized half day tours of Grand Bazaar.
Explore Grand Bazaar in detail and buy the most exquisite items
How to Bargain Well at Grand Bazaar ?
Since you're here for the best things to buy in Grand Bazaar, you have got to learn to the craft of bargaining. Trust me, it doesn't come naturally to everyone. But for the ones who know it, get the best deals out of everything.
If you're an early riser and can manage to visit Grand Bazaar right after it opens, you surely will be able to buy the best things in Grand Bazaar at very reasonable prices. The reason for this is simple. The shopkeepers want to start selling stuff early and so if you're there, they will offer you a discount.
The next thing I would suggest you is to not look super focused in just one shop. Keep strolling around and the shopkeepers around will do anything to lure you into buying from them.
The next piece of advice I'd like to offer as far as bargaining is concerned is to never quote your preferred price. If you end up doing so, the shopkeeper will raise the price even more and fool you by making you feel that you're getting a good bargain deal.
The last thing regards to bargaining at Grand Bazaar would be to not go over the top as far as discounted costs are concerned. Sure, you are here to bargain and get a good deal. But if you end up being unreasonable, you will have to return empty handed.
Tips to Shop for the Best Things to Buy in Grand Bazaar
I'd like to very modestly offer you a few suggestions and tips. These will assist you in your shopping of the best things to buy in Grand Bazaar.
Do not get distracted by the large crowd here. Focus and you surely will find the right shops and things to buy.
Take care of your personal belonging at all times.
Look keenly for some really good deals and discounts.
Keep bargaining with the shopkeepers till you get a discount.
Do check out the lanes outside the covered area of Grand Bazaar.
Get out of your comfort zone and shop for things exotic to you.
I hope the above tips help you while shopping for the best things to buy in Grand Bazaar. If you're in Istanbul, do not miss out on this very unique place.
Trust me, you will end up having a damn good time. 
Happy wayfaring.
About the Author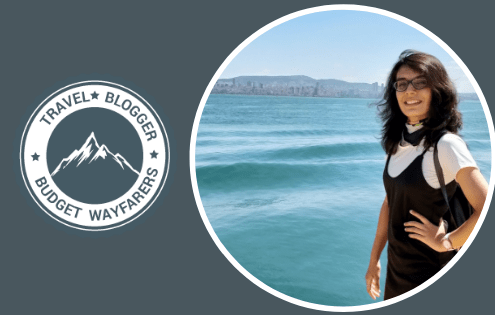 Nimisha Modi
Nimisha Modi hails from the beautiful pink city of Jaipur in west India. Nimisha is a traveler at heart and firmly believes that travel is an investment in itself. Keeping this thought in mind, she has been saving since childhood to fulfill her wanderlust bucket list and will surely keep doing the same for the rest of her life. Each place she has travelled to has changed her as a person and has become a part of Nimisha somehow. She loves the feeling of being anonymous in a city and enjoys traveling solo. Nimisha's ultimate goal is to run out of pages in her passport and travel far enough to discover her 'self' even more.
BUDGET WAYFARERS
https://www.budgetwayfarers.com/wp-content/uploads/2018/12/best-things-to-buy-in-grand-bazaar.png
315
560
Budget Wayfarers
https://www.budgetwayfarers.com/wp-content/uploads/2018/04/1200X800.png
Budget Wayfarers
2018-12-24 00:02:39
2018-12-24 01:26:01
Best Things to Buy in Grand Bazaar - Istanbul's Haven for Shoppers