Things to buy in Bishkek are diverse in nature and unique in essence. Some of the best places to visit in Bishkek are its bazaars (markets). Home to some of Europe's most pulsating and intensive bazaars, Bishkek's shopping outlets will keep you on your toes all day. You will find plenty of distinct things to buy in Bishkek which can be taken back home as souvenirs. 
They say that a decent way to connect with a new place is to visit its markets. The essence of a travel destination lies on its streets, alleys and relics. Shopping at malls can be done anywhere in the world. But what makes a travel destination unique is its age old markets.
Things to Buy in Bishkek: What and Where ?
Before proceeding further and knowing what to buy and from where it is important to understand Bishkek as a travel destination. A few tidbits about the place will help especially if you're a first timer.
An Overview of Bishkek for Travelers
Location

Kyrgyz Republic (One of the previous 16 Soviet Republics)

Language

Russian, Kyrgyz, English

Accessibility

Throughout the year (Air, Road)

Currency

Kyrgyztani Som – KGS (1 INR= 1.06 KGS); (1 US Dollar = 68.66 KGS)

Best Time to Visit

March to September (Early Spring to Autumn)

Safety ( families, backpackers, solo female travelers)

Very Safe

Budget travel tip for first timers

Book your accommodation at least one month prior to travel.

Prefer walking yourself to hiring a Taxi

Nearby countries to visit

Kazakhstan, Tajikistan, Russia
Recommended Places to Visit in Bishkek for Shopping 
All the things to buy in Bishkek that have been on your list will be available from three main markets.
Osh Bazaar
Dordoy Bazaar
Bishkek Park
 Osh Bazaar
The Osh Bazaar is just a 15 minute drive from the city center, and costs around 150SOM for its taxi ride. You can also hire a shared cab.
This bazaar's specialty is spices, oil, seeds, nuts, sweet items like biscuits, chocolates, crisp bread, shoes, clothes and souvenirs. There are many alleys, and most shopkeepers are friendly and willing to bargain.
Dordoy Bazaar
The Dordoy Bazaar is the clothes bazaar where you can get expensive shoes, leather jackets, and dresses of almost quarter of its original price. This market is huge and it will take you a while to cover it.
There are many sections and alleys in the bazaar. There are lanes of Chinese imported items, European designs, Turkish brands, and also local Kyrgyz clothing. Here too, you can bargain and attain things at a good price.
Both bazaars have items ranging from 50 SOM to 1000 SOM – clothes are also very cheap at these two places in Bishkek.
Both these bazaars are striking, but time consuming places to visit in Bishkek. Make sure you have a whole day planned just for shopping and souvenirs as you will be spoiled with choices.
Some souvenirs you can find here are wood carved keychains, wooden chess boards which have pieces carved with Kyrgyz characteristics, dolls, and very beautiful silk scarves.
Bishkek Park
Another place to shop at Bishkek is the Bishkek Park. This is a mall where you will find many Italian, Japanese and European brands. Some brands also display clothes starting from 3000 – 7000 SOM, so if you looking for something expensive, you should visit this place in Bishkek.
Important Shopping tip – When visiting bazaars, keep your purse close to you always, carry your identification documents because there may be police who wish to check you, and try and visit scan the whole area first and then buy –because sometimes you may get the same thing at a cheaper price from another vendor.
Lesser Known Places for Things to Buy in Bishkek
Besides the three main markets, there are other less known places for things to buy in Bishkek.
| | |
| --- | --- |
| Recommended Item | Place Where Available in Bishkek |
| Kyrgyzstan crafts | Maison du Voyageurs |
| Natively prepared food products | Ak Emir Bazaar |
| Toys for children | Detskiy Mir |
| Kilims and rugs | Asahi Ecological Art and Handicrafts |
| Kyrgyz souvenirs | Iman |
Maison du Voyageurs 
One of the best places for creative things to buy in Bishkek. Each piece of craft bears the name of the creator.
Ak Amir
A vibrant market full of home made things to buy in Bishkek that is delicious. Find mouth watering rare delicacies here.
This is the best place for children based things to buy in Bishkek. Find toys, games and fancy gifts here.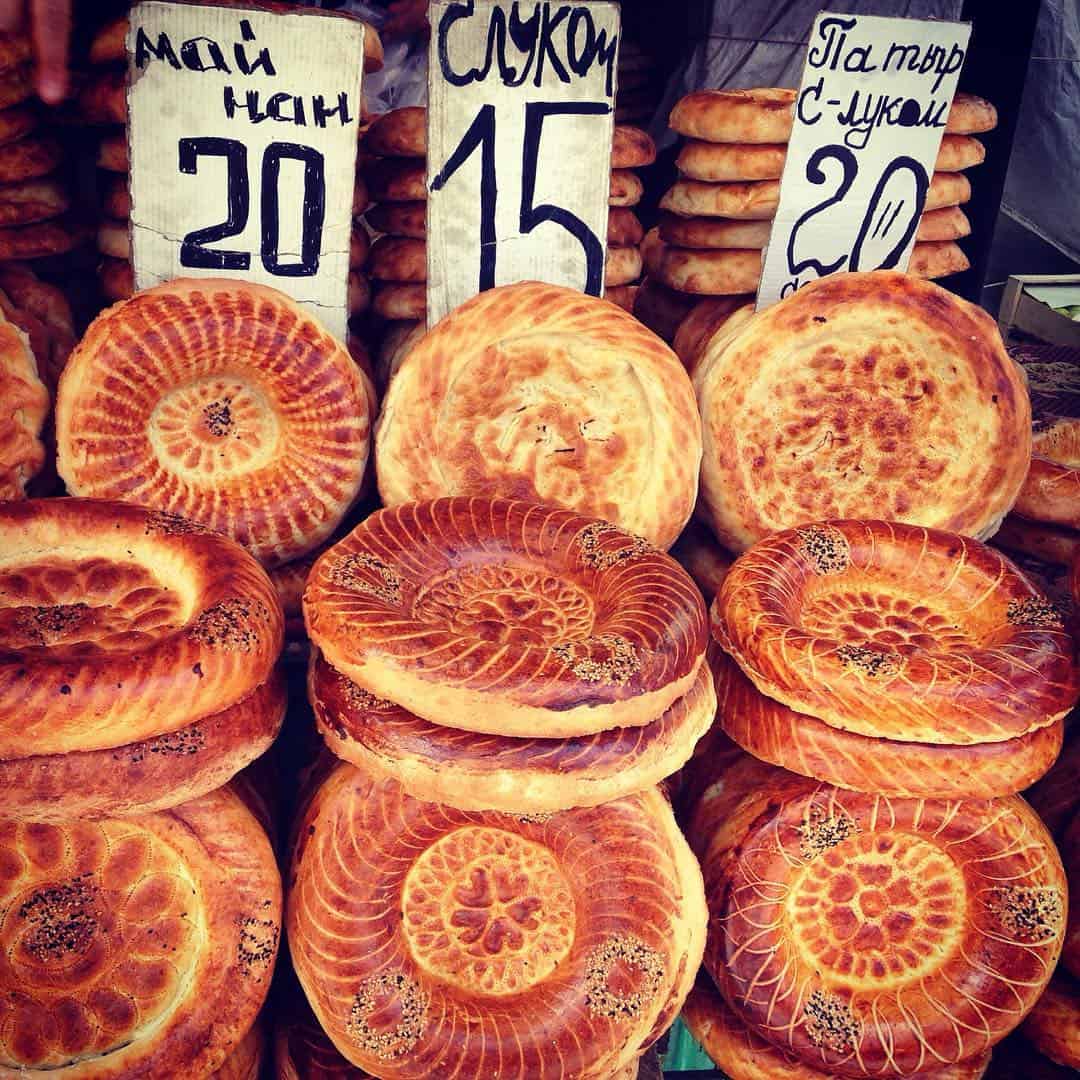 Asahi Ecological Art and Handicrafts
If the things to buy in Bishkek include gorgeous rugs and carpets, this is your digging spot. Go for it.
 Iman
Buy souvenirs from here to take back home. Gift your loved ones unique items from Kyrgyzstan.
Chuy Avenue, Bishkek 720011
Top Things to Buy in Bishkek from the Honey Market
The Honey Market in Bishkek is not a regular place. It is a seasonal market that comes up in the Kyrgyz National Museum of Fine Arts. A separate room is fixed for the market. It is open to everyone – farmers, merchants, local people, travelers and students.
The wide variety of honey that is available is fascinating. Clear honey, opaque honey, brown honey, orange honey, honey from bees, honey from some kind of flora – you get every kind here.
Frequently Asked Questions on Things to Buy in Bishkek
Some of the commonly asked questions on things to buy in Bishkek by travelers are as follows –
What are the best things to buy in Bishkek for women travelers ?
Locally hand woven clothes, Turkish clothing, footwear and handicrafts.
What are the best things to buy in Bishkek for male backpackers ?
Footwear, handicrafts and caps.
What are the best things to buy in Bishkek for individuals traveling as a family ?
Locally woven rugs,  clothing, handicraft and labelled honey.
What are the recommended things to buy in Bishkek for the purpose of gifting others ?
Kyrgyzstan souvenirs.
What are the recommended things to buy in Bishkek for first time travelers ?
Locally manufactured fresh produce and handicrafts.
Useful Tips to Keep in Mind for Things to Buy in Bishkek
While at Bishkek, make sure you keep some handy tips in mind at all times.
Beware of pickpockets at all times. Make sure your belongings always hold your attention.
Save yourself some trouble and don't fall victim to false cops. Check their identity.
Carry your passport with you at all times.
Stay polite with the local people at all times. They're decent in their candour.
While shopping food products, consume them within 48 hours. 
Bishkek is a vivacious city with many exciting places to visit. At Bishkek, you can get the best of both worlds – ancient and contemporary. Known for its stone bricked buildings, its well-planned architecture, and cultural happenings, there are many places to visit in Bishkek which will make your trip worthwhile.
Happy wayfaring 🙂
ABOUT THE AUTHOR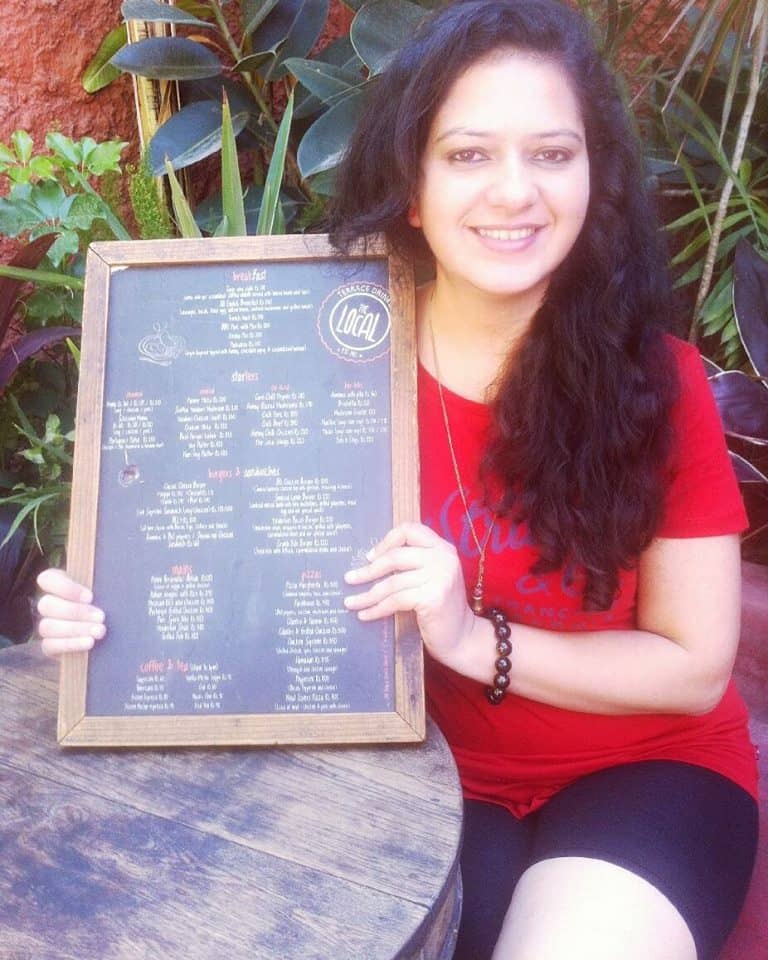 Akriti Mattu is a maverick by nature. She is a widely traveled individual who aims to explore new destinations each year. Hailing from the dreamy town of Shimla in Himachal Pradesh, she has her roots in Kashmir and is currently settled in Bangalore. A two time Gold Medalist in English Literature, Winner of National Level Fellowships, Successful Ex Civil Services Qualifier, Lyricist at Paramount Pictures – Hollywood, Digital Marketing Professional,  Published Author at multiple platforms and Contributor to more than 10 Online and Offline startups, she believes in living it real. 
She also happens to be the Founder of Budget Wayfarers.
Comments
comments